105 This is also real Tokyo.
次に紹介するのは、築地場外市場です。
Next I will introduce Tsukiji Outside Market in Tokyo.
☆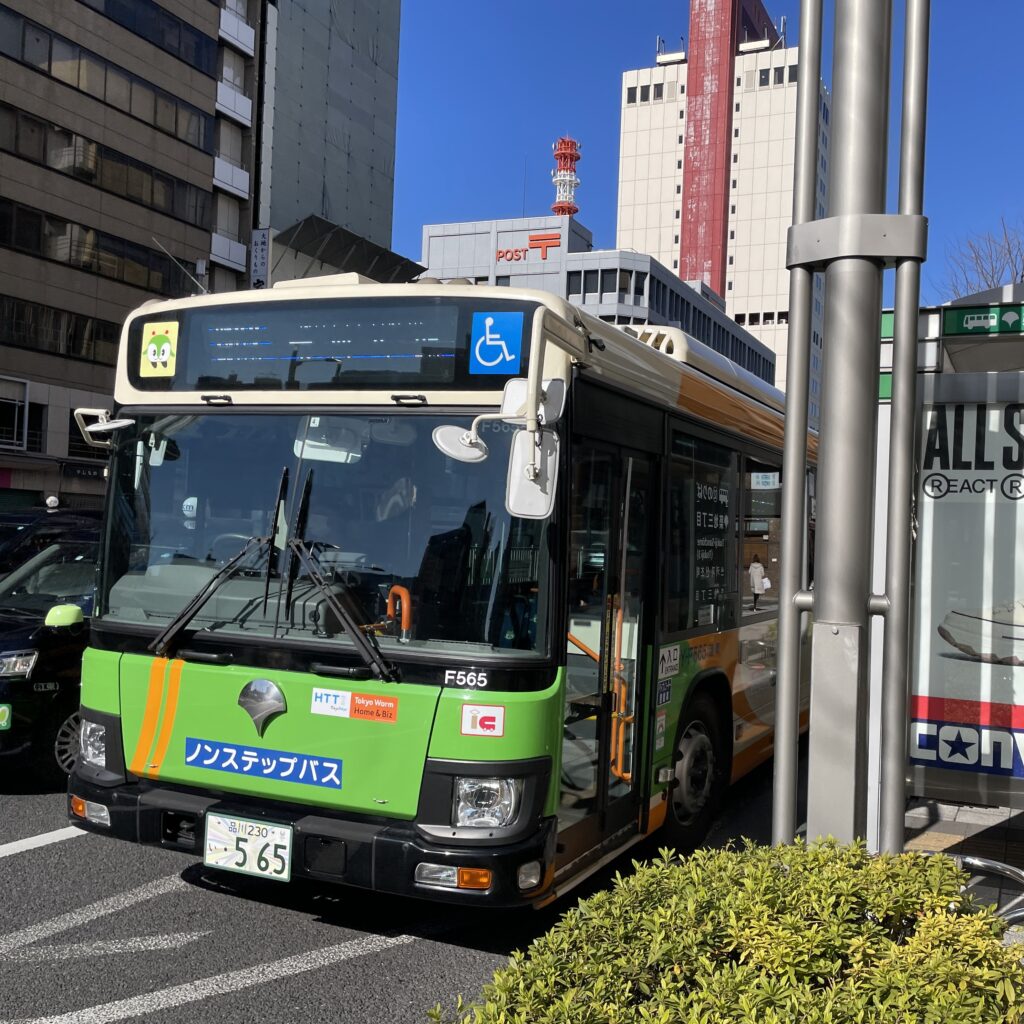 現地へは地下鉄で向かうこともできますが、今回は景色を楽しめる路線バスで向かいます。
To get there I can take the subway, but this time I will take the scenic route bus.
☆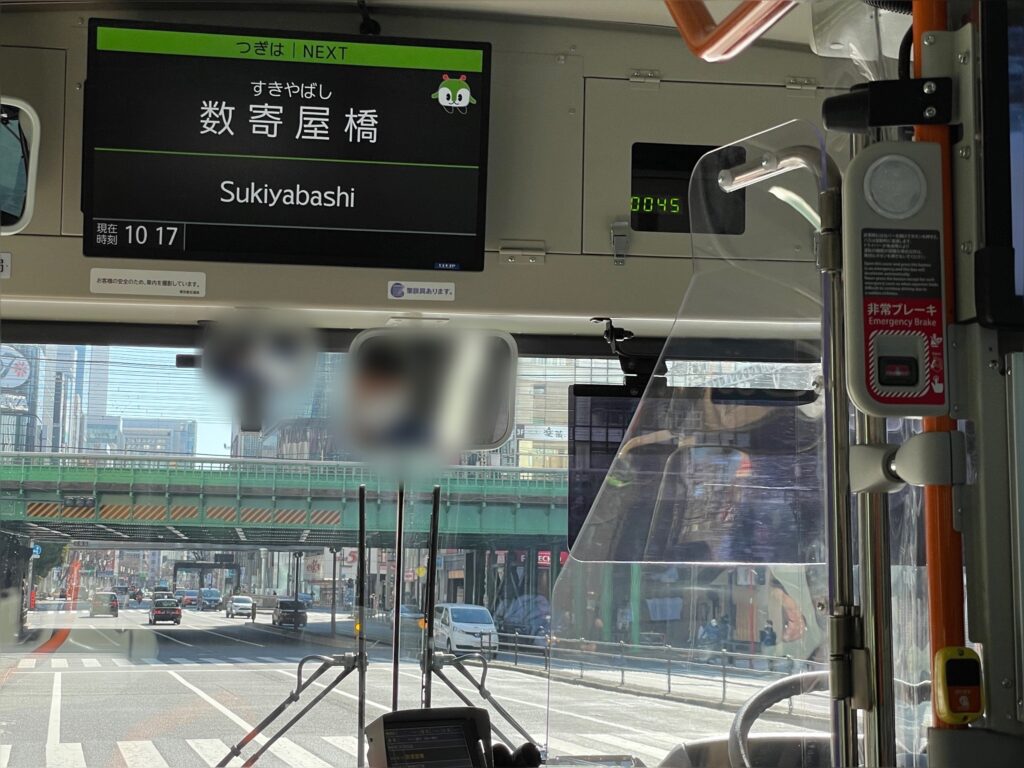 バスの中から眺める東京の風景。
The view of Tokyo from the bus.
普段とは違った雰囲気を楽しめます。
I enjoyed a different atmosphere than usual.
☆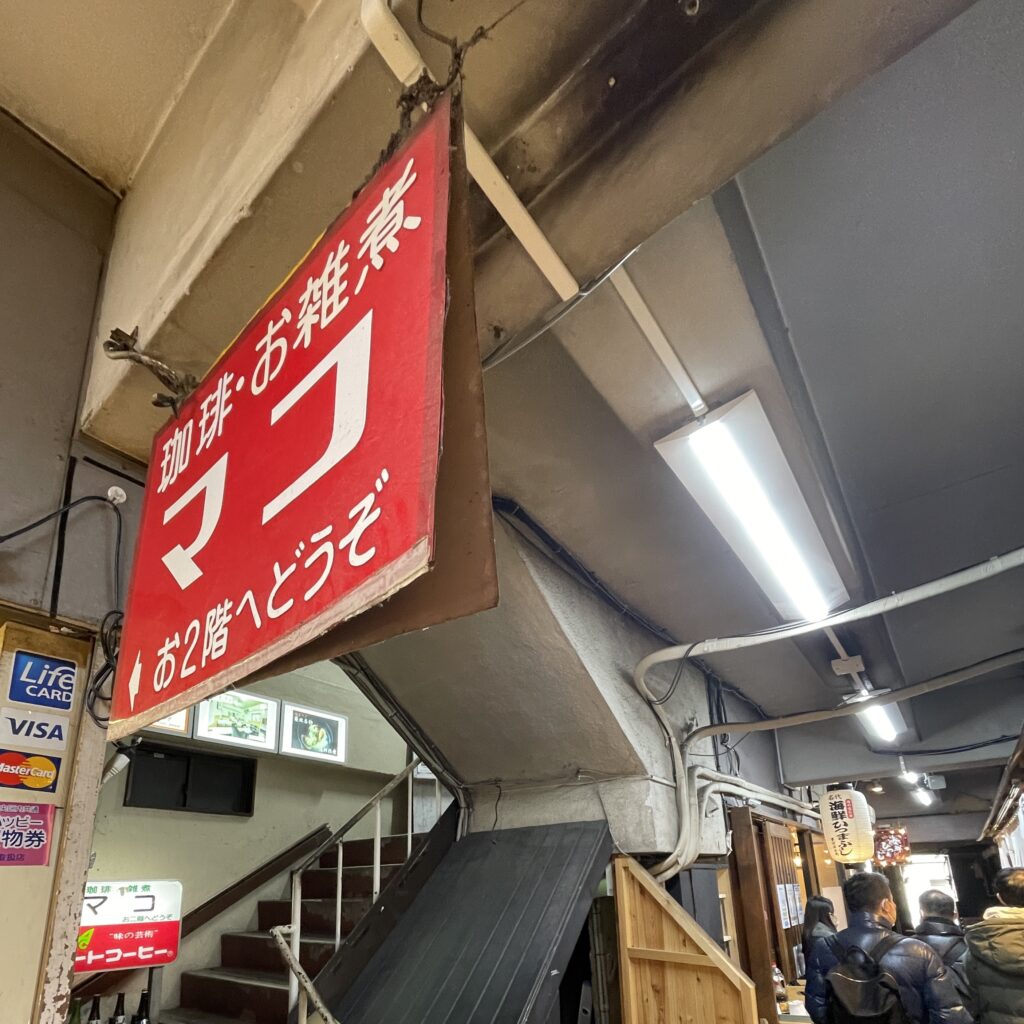 築地市場には、お寿司屋さんが多く並んでいますが、ふと立ち寄ったビルの中にある赤い看板に心を奪われました。
The Tsukiji market is lined with many sushi restaurants, but I was struck by a red sign in a building I stopped by.
A red signboard reads "Coffee & Zoni", "Mako (the name of the café here)," and "Please come upstairs".
What is Zoni? There will be an explanation later.
☆
階段を登ると、そこには、、
Climbing the stairs, there was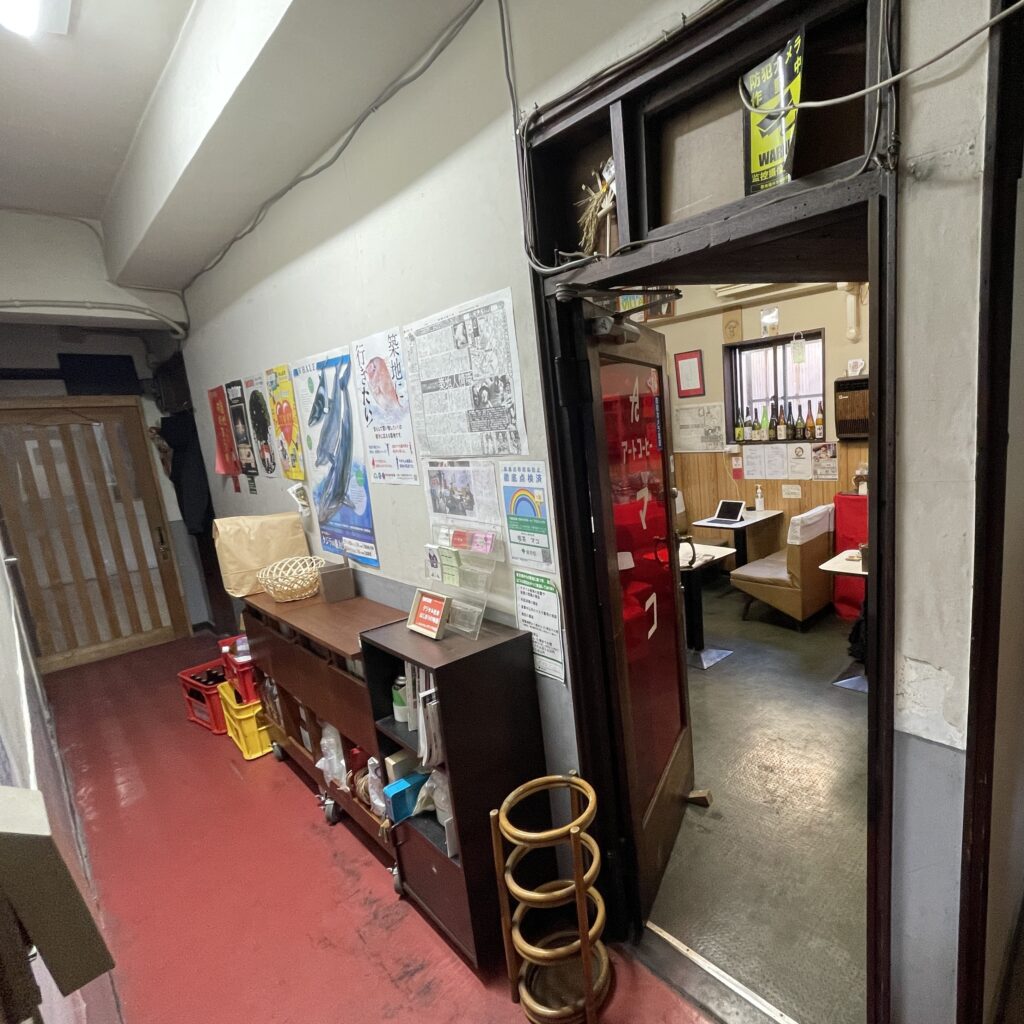 期待を裏切らない佇まいが、ドアを開けて私を待ってくれていました。
an appearance that did not disappoint, and they were waiting for me at the door.
☆
まず最初のオーダーは、
The first order was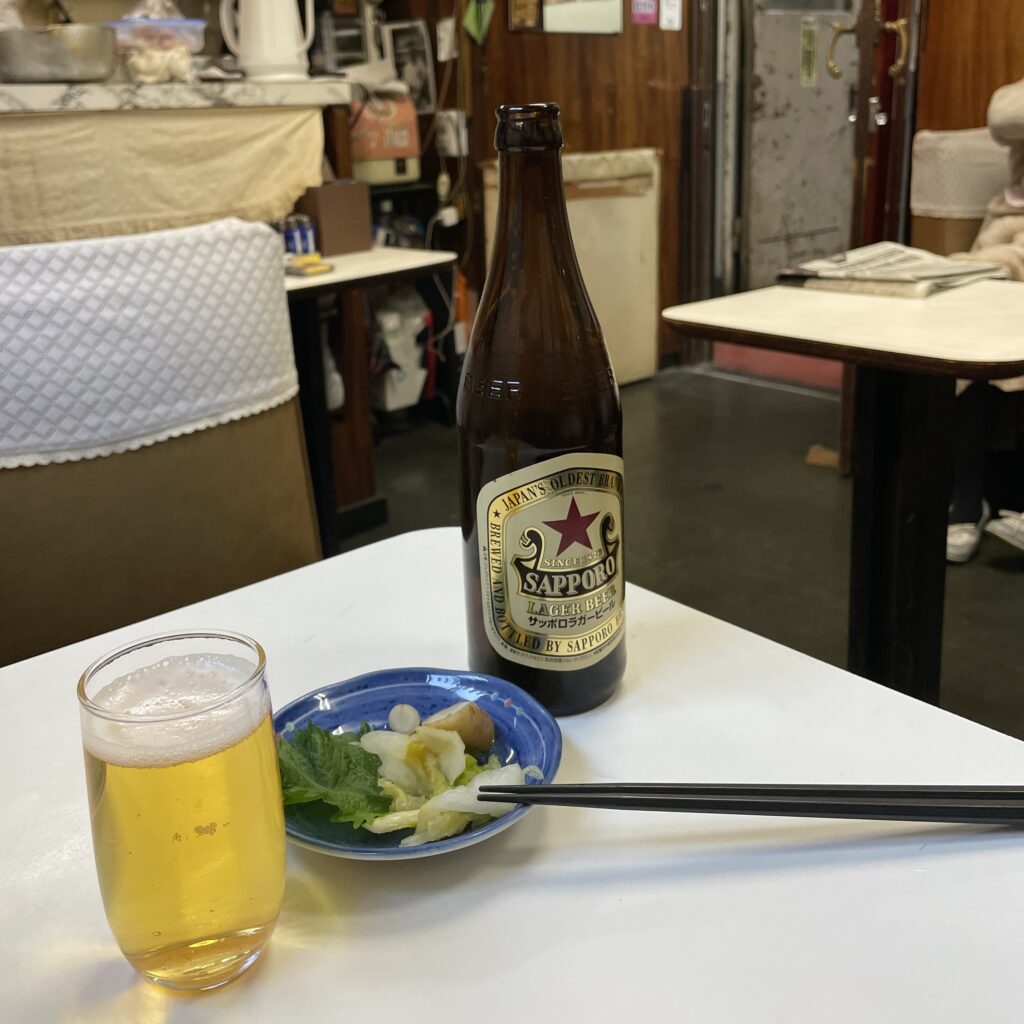 午前10時30分の瓶ビール!
Bottled beer at 10:30 am !
付け合わせのお新香が心に沁みてきます。
The accompanying Oshinko ( = Japanese Pickles ) is very hearty.
☆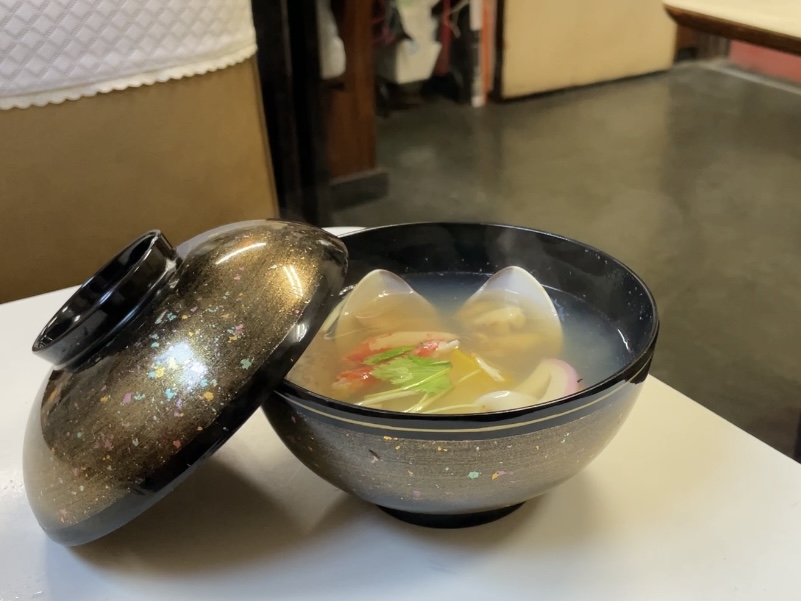 この一品は、築地市場の集大成です。 This dish is the culmination of the Tsukiji market.
築地魚河岸特選海鮮雑煮。 Tsukiji fish market special seafood Zoni ( = traditional Japanese rice cake soup ) .
北海道産 ホタテ。 Scallops from Hokkaido.
北海道産 ズワイガニ。 Snow crab from Hokkaido.
静岡県産 マダイ。 Sea bream from Shizuoka Prefecture.
三重県産 蛤。 Clam from Mie Prefecture.
鰹と昆布の出汁。 Dashi soup stock extracted from bonito and kelp.
築地市場の手作り餅。 Handmade rice cakes made in Tsukiji Market.
☆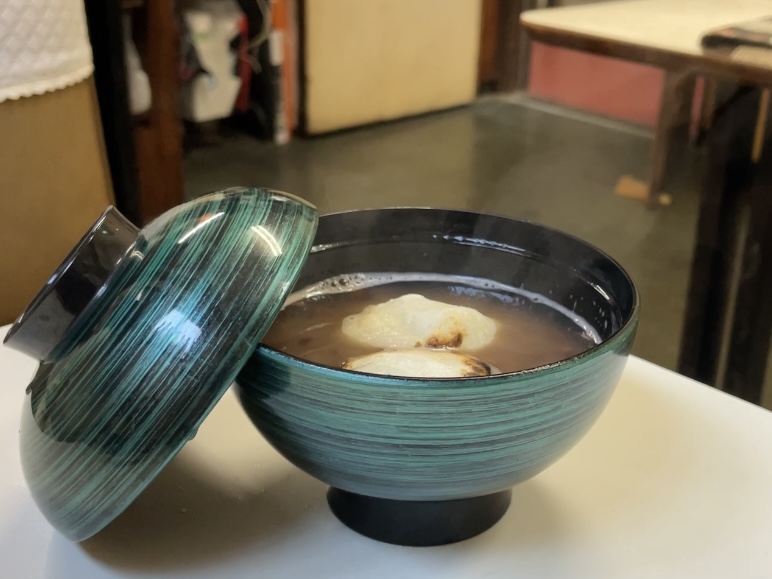 お椀物続きということで。。
I wanted to continue with something warm, so I ordered "Zenzai ( = sweet red-bean soup served with rice cakes )".
☆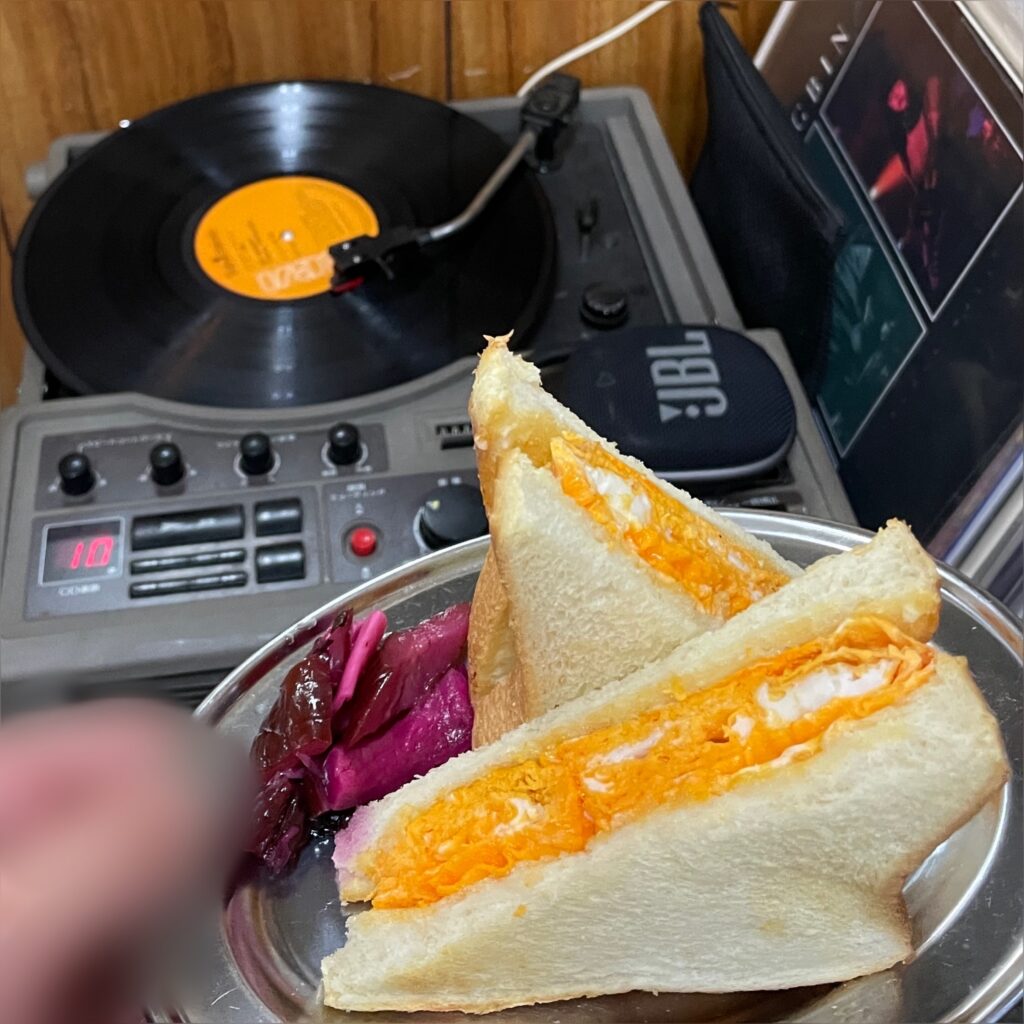 シメは、ダシの効いた玉子焼のサンドイッチです。
The final dish is a brothy egg sandwich.
☆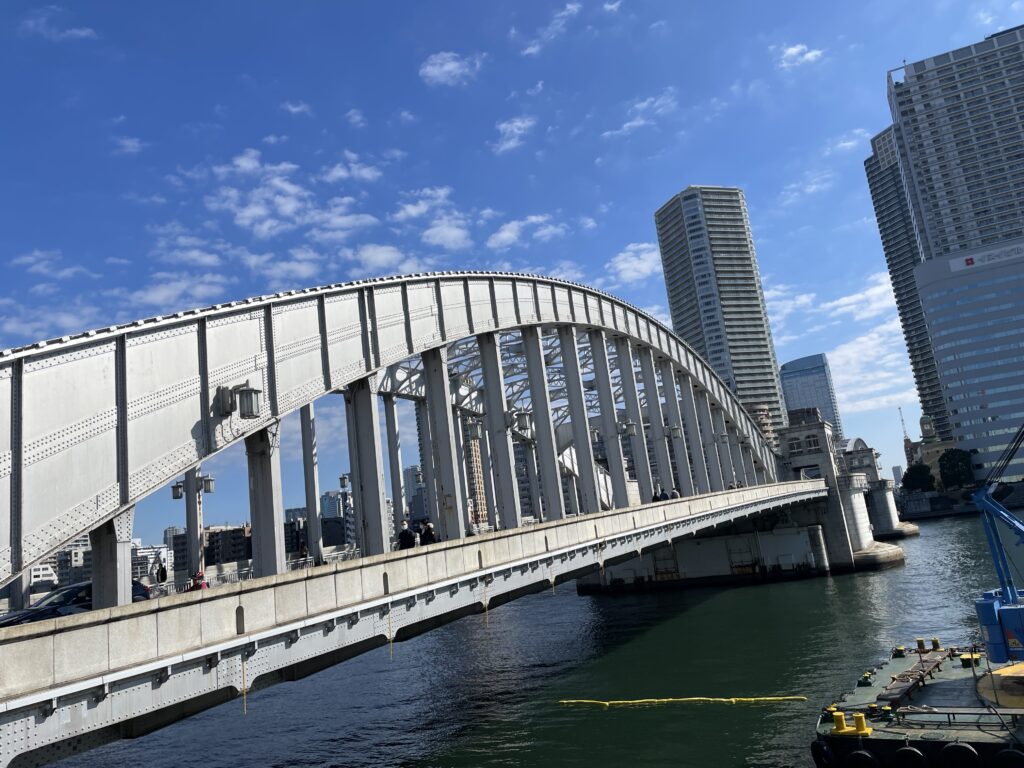 食後は、近くの「勝鬨橋」へ。
After lunch, I went to the nearby Kachidokibashi Bridge.
この美しいフォルムを持った構造物は、私が心を惹かれる橋梁の一つです。
This beautifully formed structure is one of the bridges that fascinate me.
改めて思い出せば、先ほどの「喫茶 マコ」さんは「築地市場が凝縮された空間」だったと思います。
If I recall again, the "Cafe Mako" mentioned earlier was "a space where the Tsukiji market is condensed.
ガイドブックでの下調べがない街歩きには新しい発見があり、今回の散策はとても楽しいものでした。
Walking around the city without the preliminary research in the guidebooks, there are new discoveries to be made, and this walk was also a lot of fun.
☆
ご拝読、有難うございました。
Thank you for your reading this post.
またのお越しを、お待ちしています。
I'm looking forward to your next visit.