099 Iwashimizu Hachimangu Shrine on New Year's Eve.
2022年12月31日。
December 31, 2022.
京阪電鉄・八幡市駅からの散策です。
This is a walk from Yawata City Station on the Keihan Electric Railway.
この街は私が社会人としてのスタートを迎えた場所で、駅に降り立つとかつての感覚が蘇ってきます。
This city is where I started my working life, and when I get off at the station, the feeling of the past comes back to me.
☆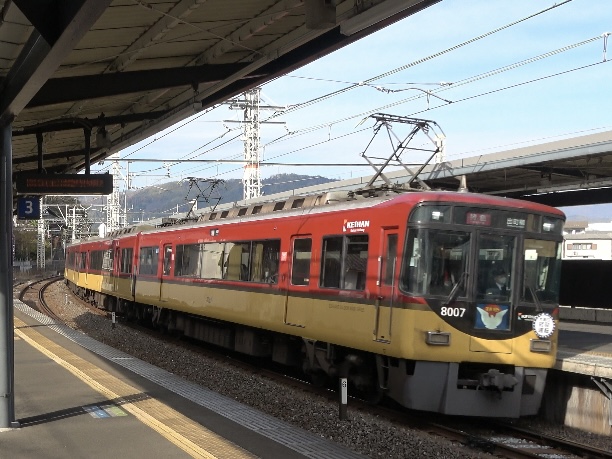 今日はここから、石清水八幡宮へ「往路は歩いて登り、復路はケーブルカーに乗って降りてくる。」予定です。
Today, we will walk up to Ishimizu Hachimangu Shrine from here, and take the cable car down on the return trip. The plan is to walk up the mountain on the way out and take the cable car on the way back down.
☆
これから山道を登って行こうと思うのですが、山道の入り口前には、
I'm going to go up the mountain path now, but in front of the entrance of the mountain path, there is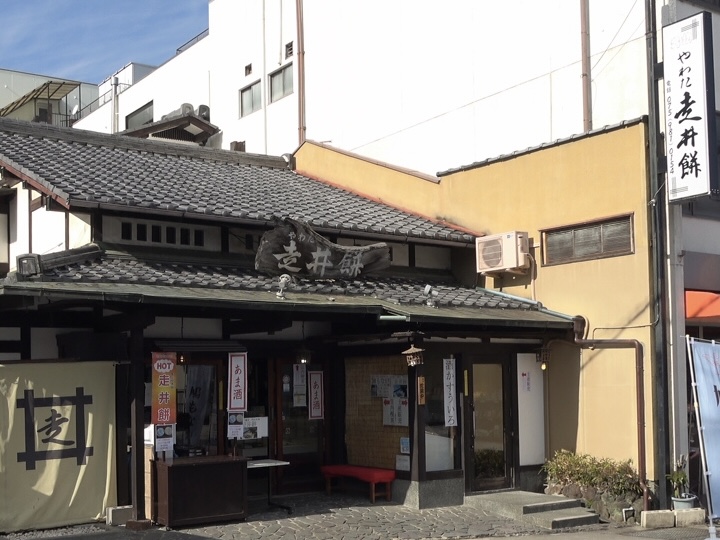 1764年に開業された、老舗の和菓子屋さんがあり、そちらに立ち寄ることにしました。
a long-established Japanese sweets shop that was opened in 1764, so we decided to stop there.
☆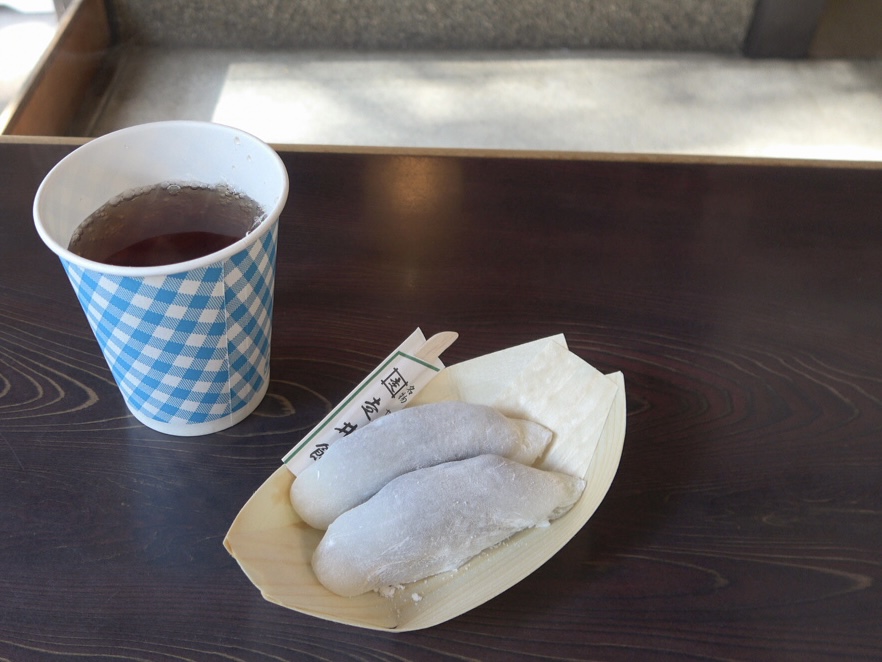 朝食となった、「走井餅」です。
This is the breakfast, "Hashiri-i Mochi".
この日は「明日が元日」ということもあり、落ち着いた雰囲気の中でいただくことができました。
Since tomorrow was the first day of the year, we were able to enjoy it in a relaxed atmosphere.
☆
「朝食」を済ませ、参道を30分ほど歩くと本殿に到着します。
After "breakfast," I walked for about 30 minutes along the approach to the main shrine.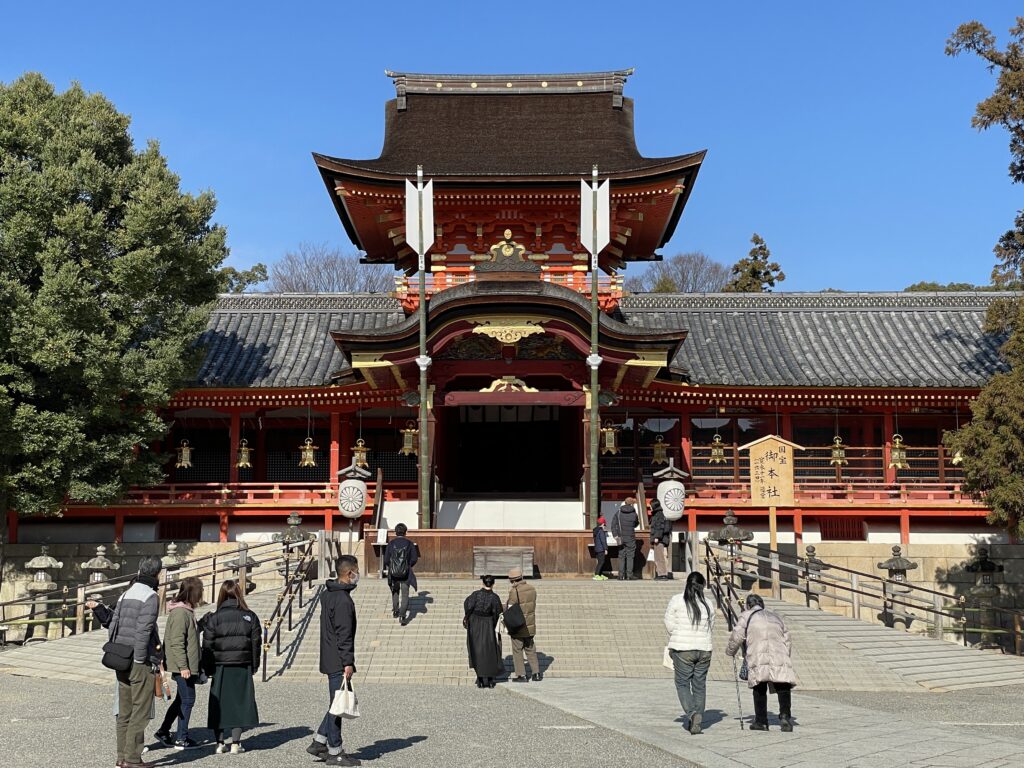 新年の初詣の準備として、本殿には大きな「魔除けの矢」が設置されています。
In preparation for the New Year's first visit to the shrine, a large "arrow to ward off evil spirits" is placed in the main shrine.
☆
帰りは、ケーブルカーで京阪電車の駅に戻ることとします。
On the way back, I shall take the cable car back to the Keihan train station.
☆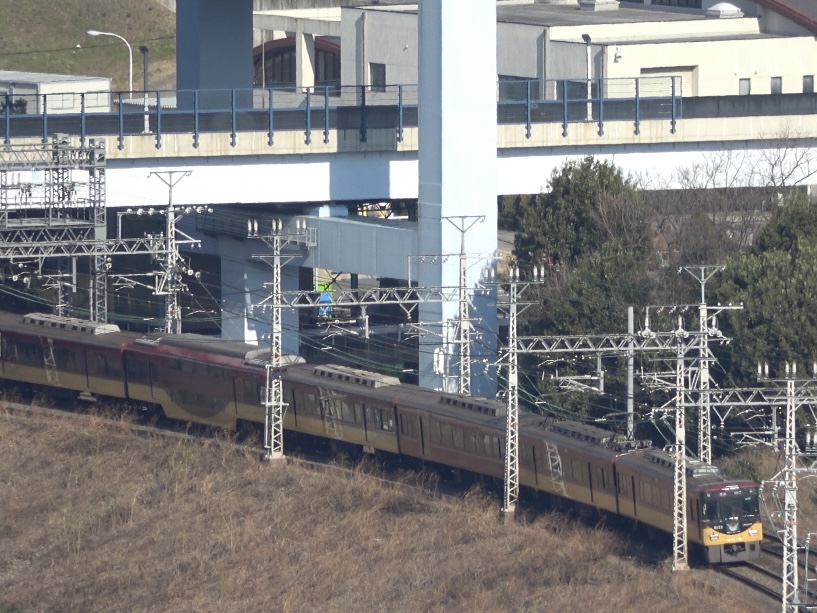 駅に向かう途中の展望台からは、京阪電車の走行シーンを見ることができました。
From the observation deck on the way to the station I could see the Keihan train running.
☆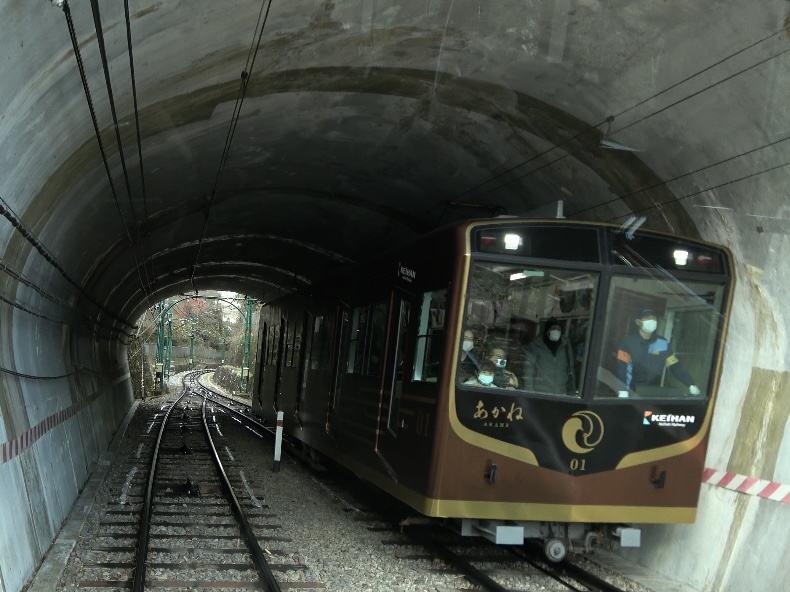 ケーブルカーでは対向列車と、トンネル付近で行き違いです。
The cable car crosses paths with an oncoming train near the tunnel.
☆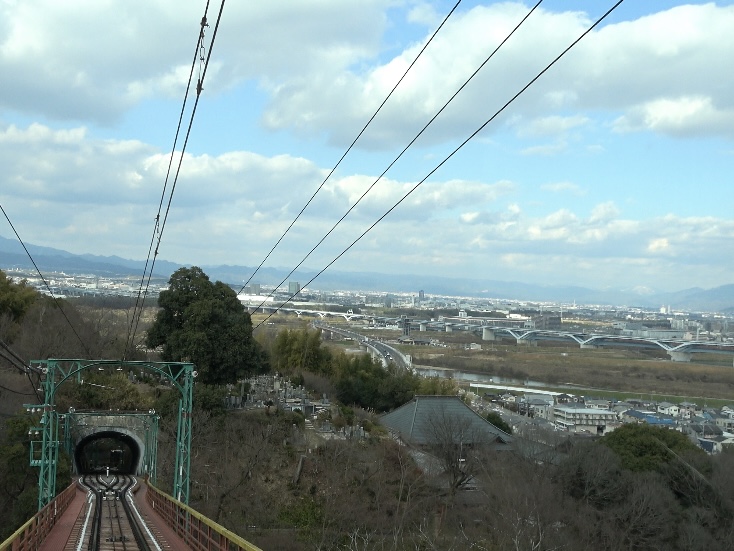 今回は駆け足での紹介となりましたが、次回のブログでは、「ケーブルカー乗車のフルムービー」も収めた、この場所を紹介したYouTube動画をアップします。
This was a run-down introduction, but in my next blog, I will upload a YouTube video introducing the place, which will also include a "full cable car ride" movie.
ナレーションにチャレンジしたバージョン、英語バージョン、普段の話し言葉バージョンと3種類をご用意致しましたので、ぜひご覧ください。
I have prepared three versions: a narration-challenged version, an English version, and a normal spoken language version, so please take a look.
☆
ご拝読、有難うございました。
Thank you for your reading this post.
またのお越しを、お待ちしています。
I'm looking forward to your next visit.