108 Walking in Fushimi, Kyoto. ( 2 / 2 )
伏見散歩、前回コラムからの続きです。
This is a continuation of the Fushimi walk, from the previous column.
☆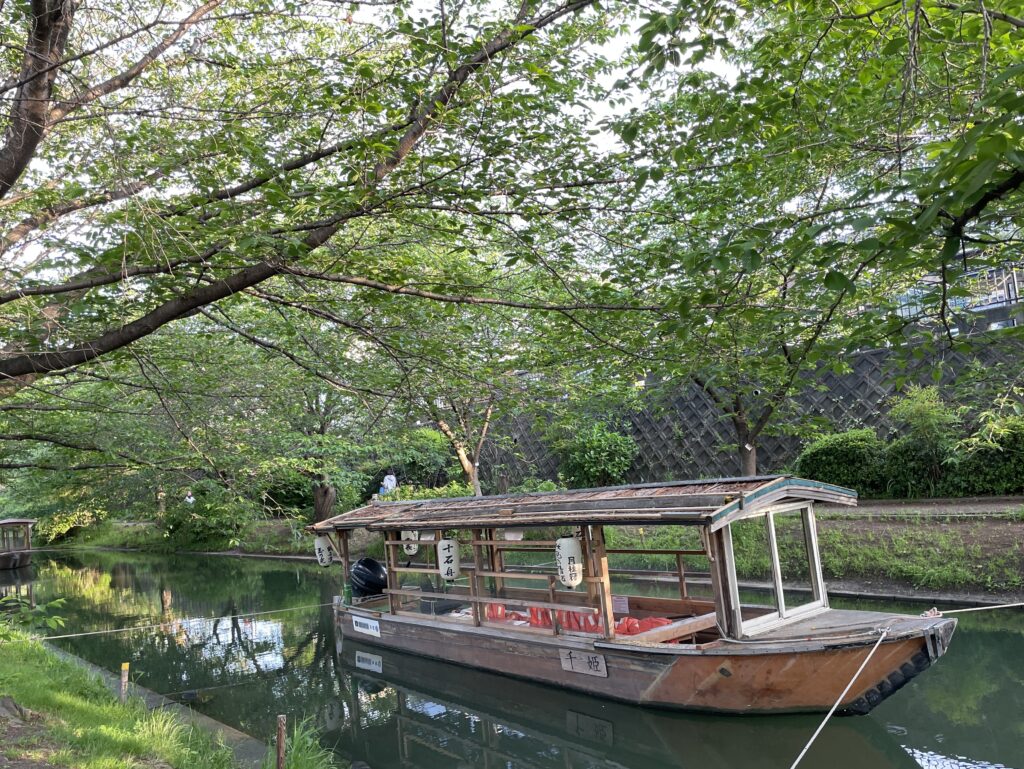 新緑の中、観光船(十石船)が停泊していました。
A sightseeing boat(Jukkoku-bune) was anchored in the fresh green.
☆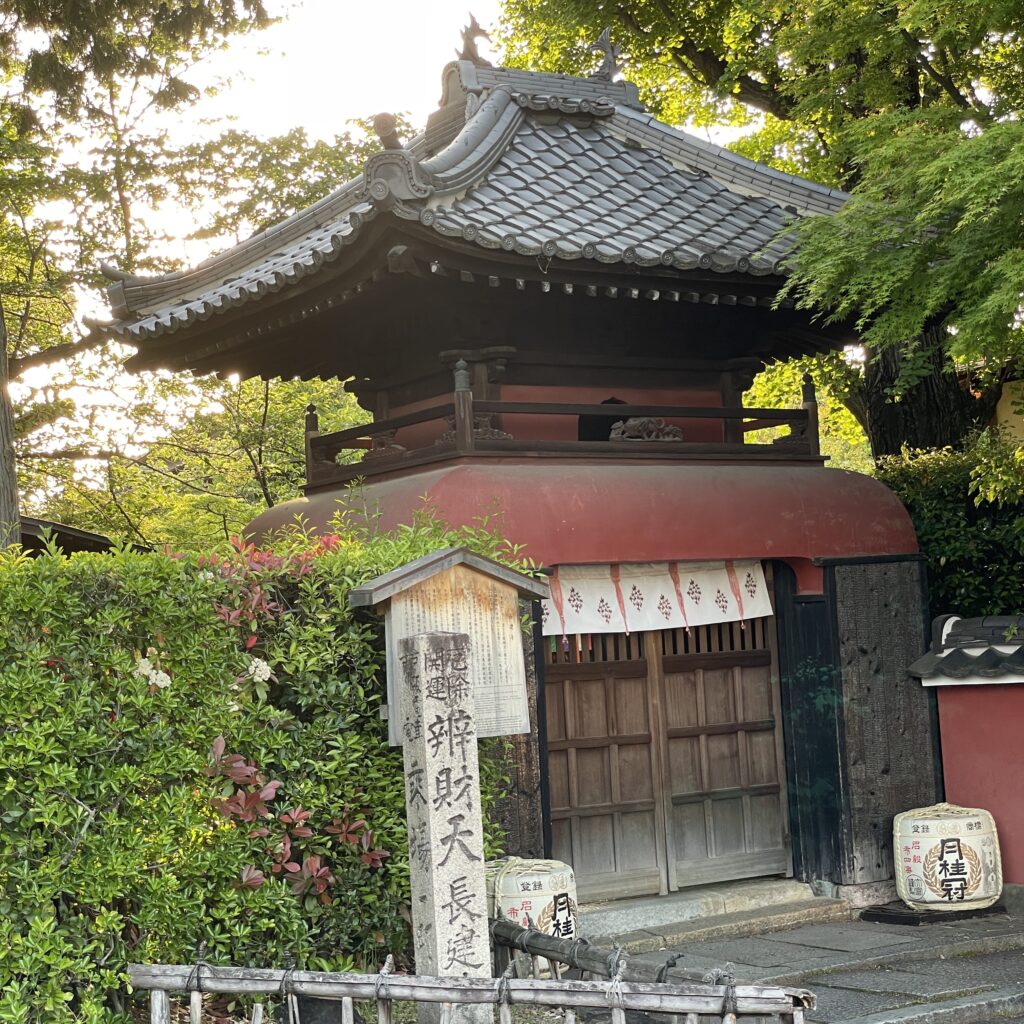 少し個性的な屋根の造りが目に留まった、辨財天長建寺さん。僕も初めて知ったお寺です。
Benzaiten Chokenji Temple(Founded in 1699) caught my eye with its slightly unique roof structure. It was the first time I had heard of this temple.
京都には、街の至る所に歴史ある寺院がまだまだたくさんあります。
Kyoto still has many historic temples throughout the city.
☆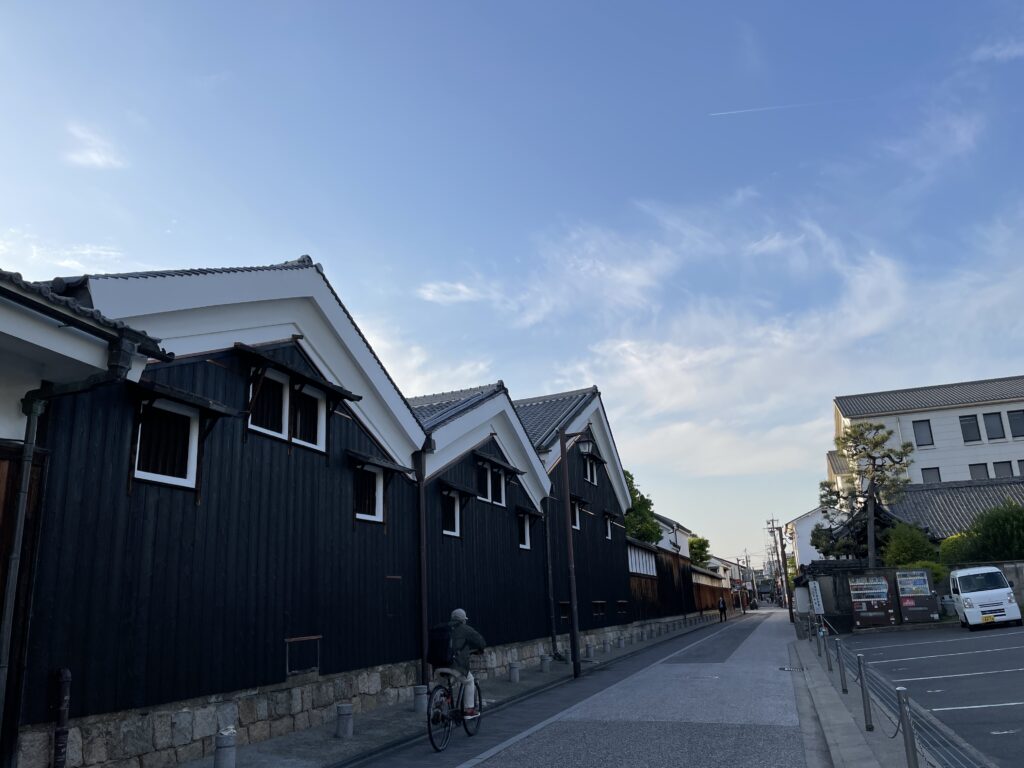 立ち並ぶ酒蔵の佇まい。こちらは、現在お酒の博物館(月桂冠大倉記念館)として見学することができます。
The appearance of sake breweries standing side by side. This area can now be visited as a sake museum (Gekkeikan Okura Sake Museum).
☆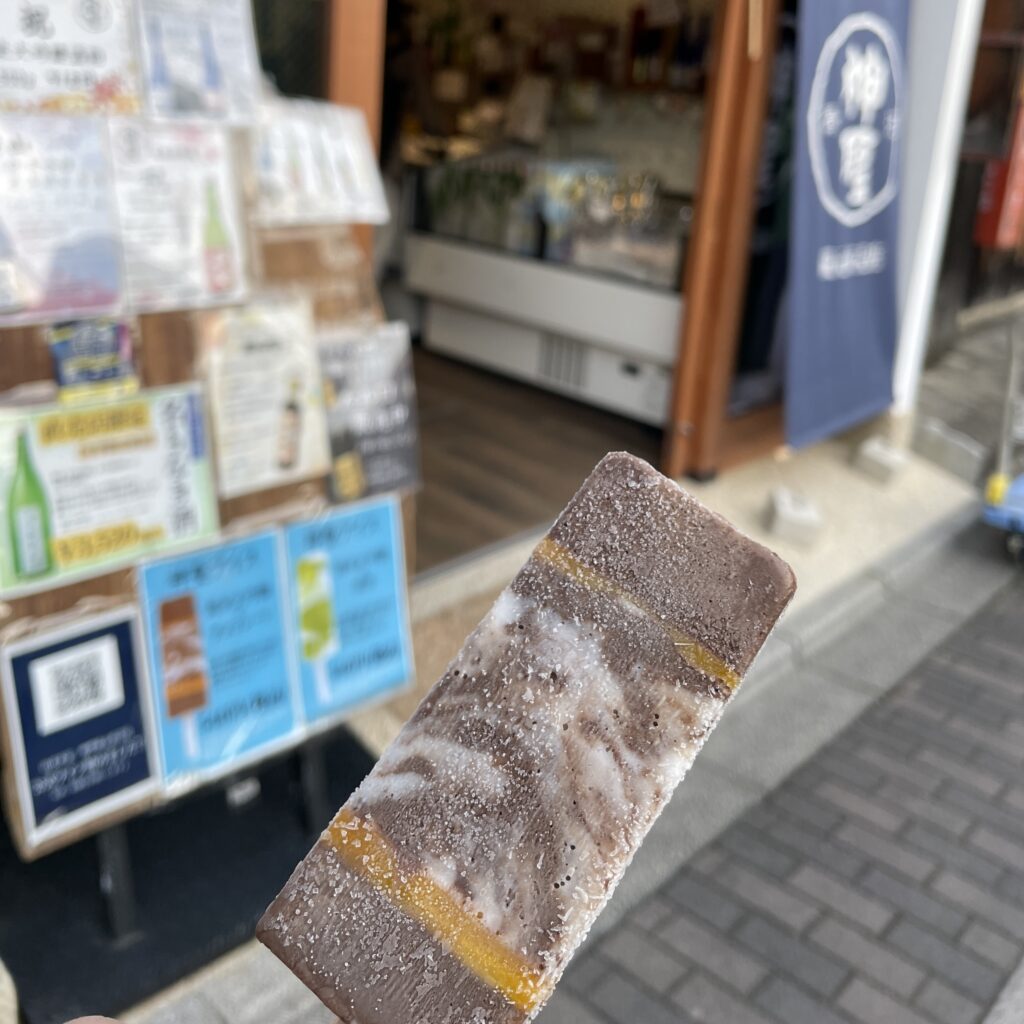 酒造メーカー(神聖)さんが作っておられる、アイスクリーム。
Ice cream made by a Sake brewer (Shin-sei).
日本酒の風味が、チョコレートとオレンジと抜群の愛称でした。
The sake flavor was an excellent complement to the chocolate and orange.
ただし、アルコールもしっかり効いているので、十分に注意してくださいね。
However, alcohol also works well, so please be very careful.
☆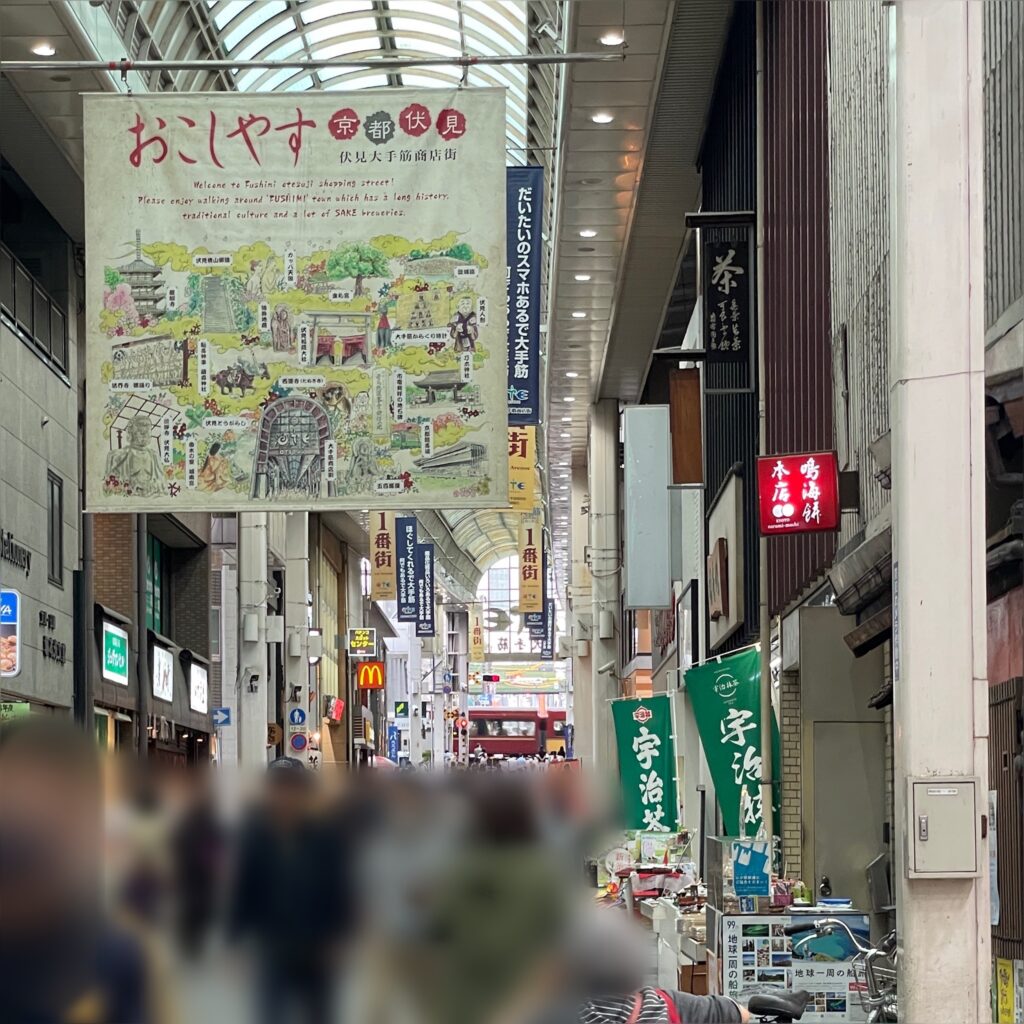 少し先には京阪電車が通る、大手筋商店街へ戻ってきました。
A little further on, the Keihan train passes by, and we are back at the Otesuji shopping district.
☆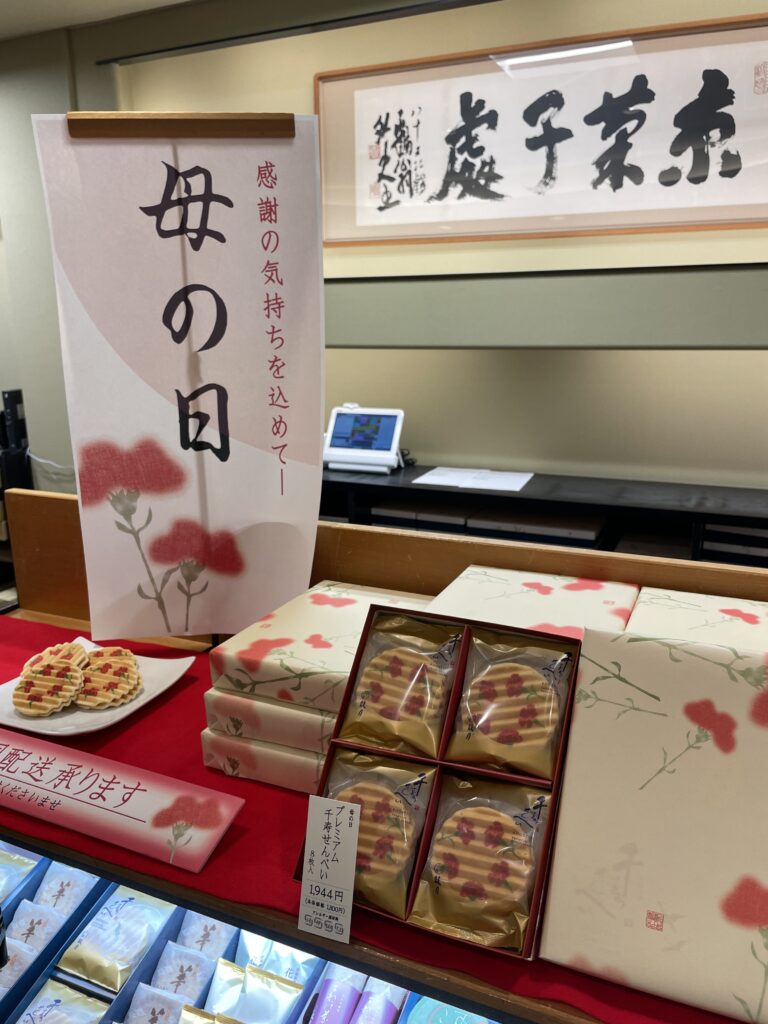 amazonのTVCMでも取り上げられた鼓月さんです。
This is the Kogetsu store for Japanese confectionery, which was featured in an amazon TV commercial.
母の日に合わせ、カーネーションのデザインをあしらわれたお菓子(千寿せんべい)が飾られていました。
In conjunction with Mother's Day, sweets (Senju Senbei) decorated with carnation designs were on display.
☆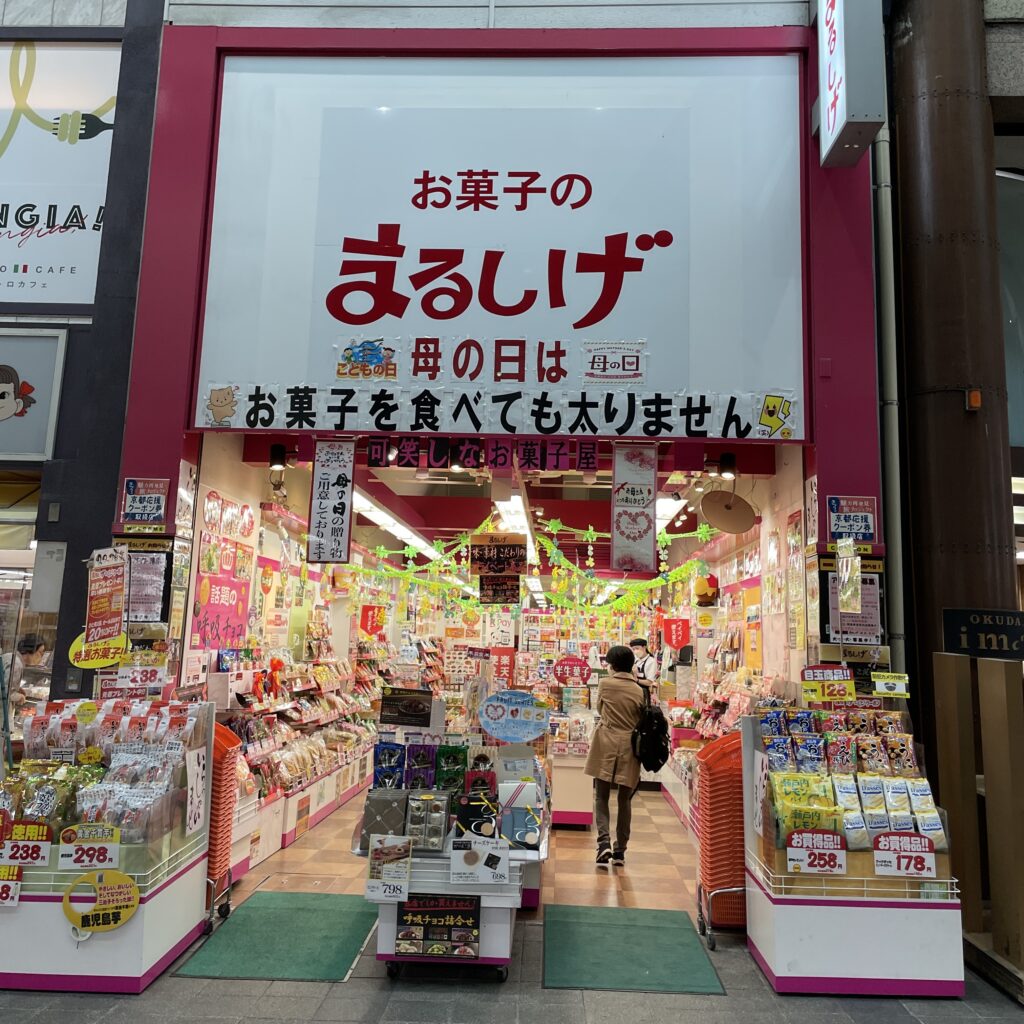 ここのお菓子屋さん、キャッチコピーが個性的です。
The candy shop(Marusige) here is unique in its catchphrase.
A sign reads, "On Mother's Day, eat "Okashi (=Candies,Chocolates,Snacks,etc. ), but don't get fat." It says.
☆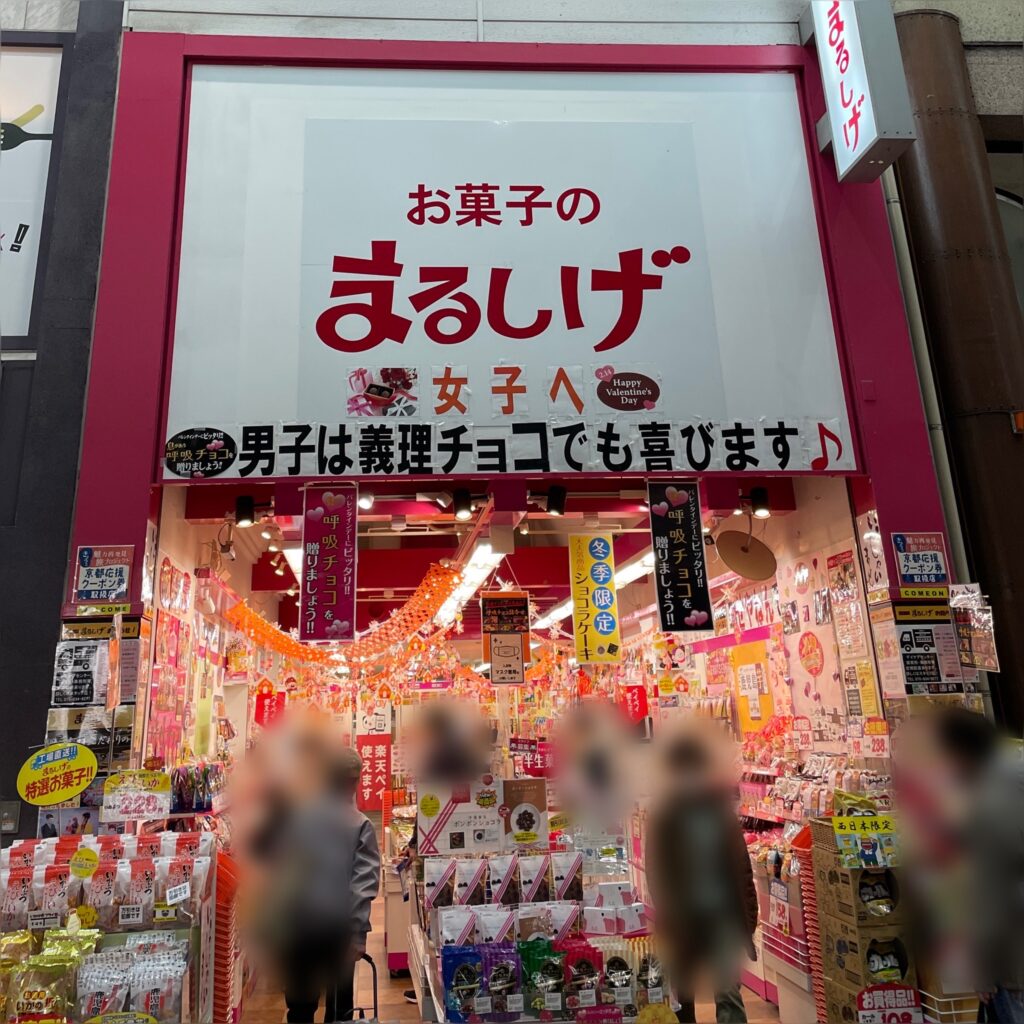 バレンタインデーの時には、こんなコピーが。。
In Japan, there is a custom called "Valentine's Day" on February 14, when women give chocolates to the men they like. This event was started by chocolate manufacturers to promote their sales, but it has become a firmly established custom in Japan. Nowadays, "Giri-Choko" or "mere seasonal gifts," have also appeared, but this catch copy appeals to the fact that "men are happy to receive even such Giri-choko.
"Giri-Choko" = obligatory chocolates, courtesy chocolate, dutiful chocolate,etc.
Giri-Choko is a chocolate for your co-workers, friends, and family.
☆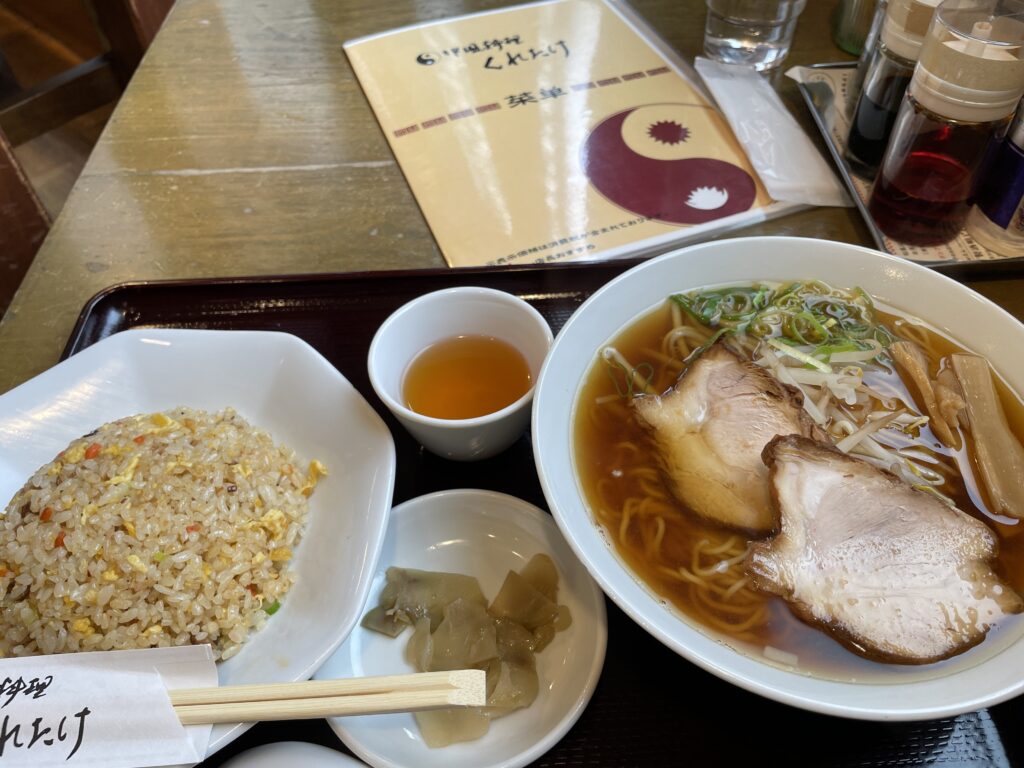 ランチは京阪電車・伏見桃山駅近くの「くれたけ」さんで美味しくいただきました。
We had a delicious lunch at Chinese restaurant "Kuretuke" near Fushimi-Momoyama Station on the Keihan Railway.
このチャーハン、これでも「小」なんです。
This fried rice is still a "small" dish.
☆
今回、歩いた道のりは「こちら⬇️」でした。
The route I walked this time was "here ⬇️".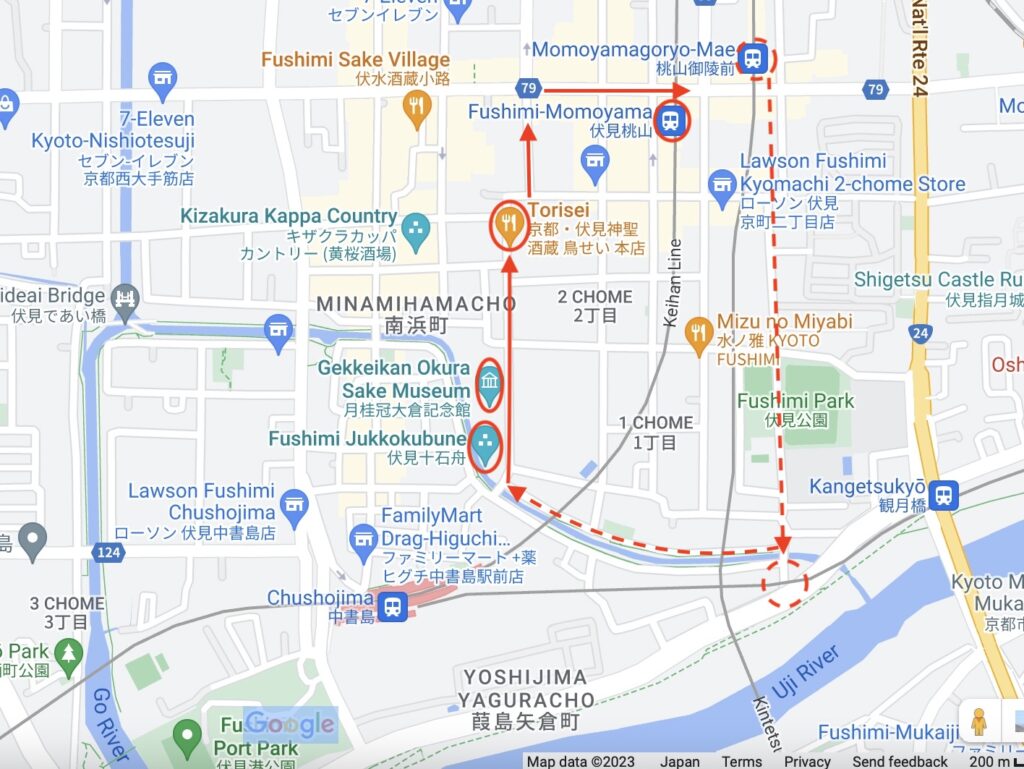 ☆
ご拝読、有難うございました。
Thank you for your reading this post.
またのお越しを、お待ちしています。
I'm looking forward to your next visit.