085 Seek out Japanese sweets in autumn.
朝の名古屋駅です。
This is Nagoya station in the morning.
今回は、これから秋の味覚を求めて中山道に向かいます。
This time, I am about to head to Nakatsugawa City, Gifu Prefecture, in search of autumn flavors.
☆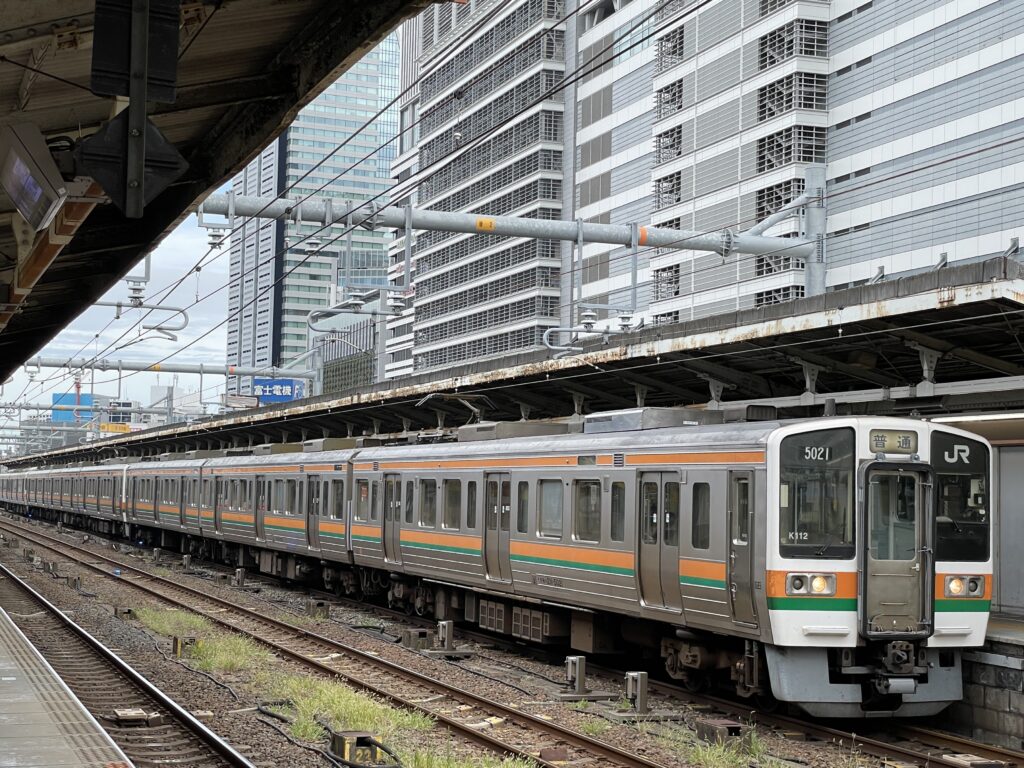 1986年から活躍する、JR211系車両。風格を感じます。
The JR211 series train has been in service since 1986. It has a stately appearance.
☆
この日は鈴鹿サーキットで、F1日本グランプリが開催されていて、臨時の特急列車も運転されていました。
On that day, The F1 Japanese Grand Prix was being held at Suzuka Circuit, and a special express train was in operation.
聞く人の心をも震わせる強力なディーゼルエンジンの走行音が響いていました。
The sound of the powerful diesel engine running was echoing through the air, which shook even the hearts of those who heard it.
☆
僕が乗車したのは、特急しなの5号。
I boarded the Limited Express Shinano No. 5.
この列車で、岐阜県の中津川へ向かいます。
This train will take me to my destination.
この車内で放送されるチャイム音は、僕の好きなメロディーの一つです。
The chime sound broadcast in this car is one of my favorite melodies.
☆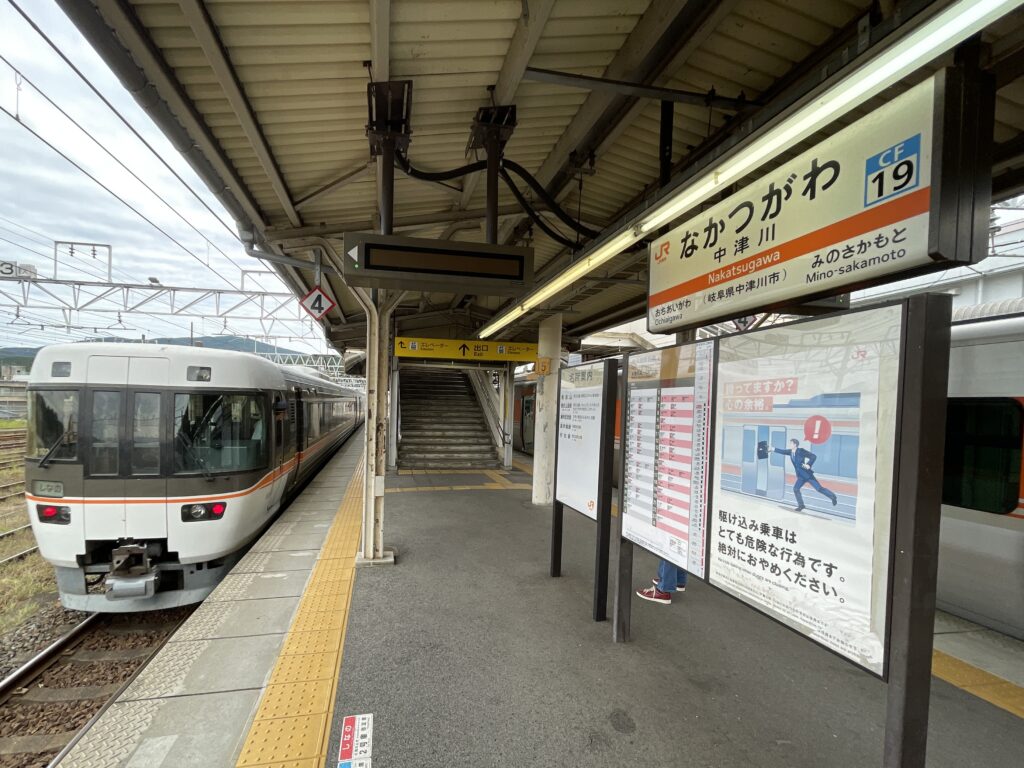 名古屋から1時間足らずで、中津川駅に到着です。
Less than an hour from Nagoya, the train arrived at Nakatsugawa Station.
☆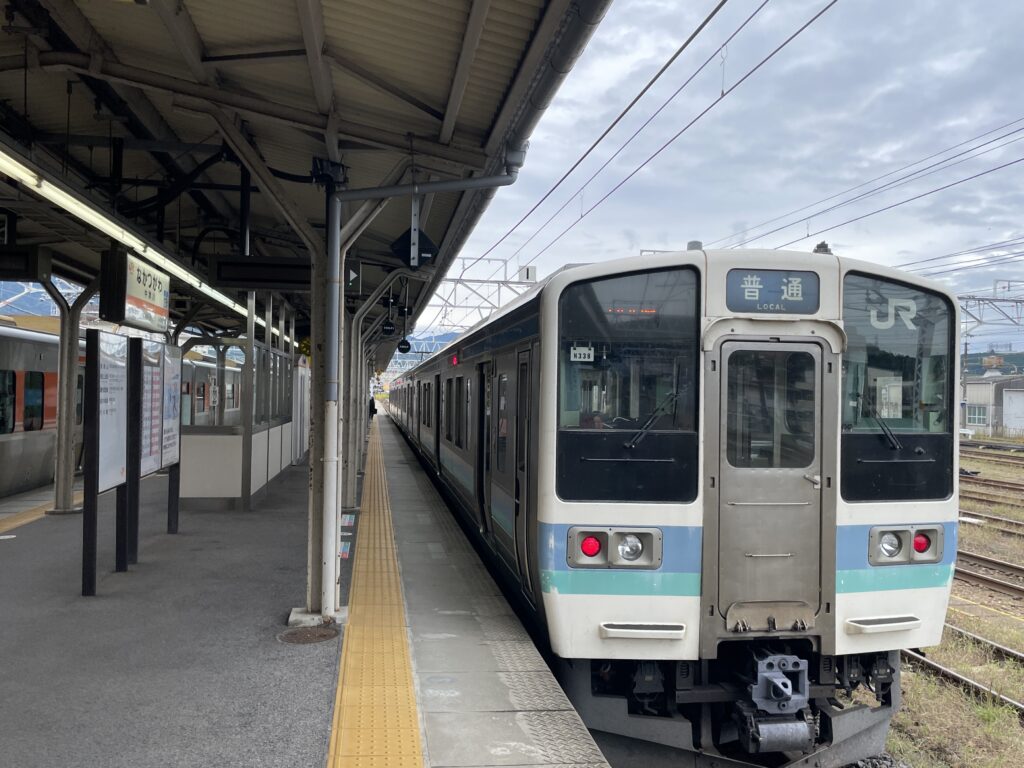 特急列車が出発した後には、JR東日本所属の車両がやってきました。
After the limited express train departed, the JR East train arrived.
京都に住んでいると、この車両を見るたびに「遠くまで来たなぁ」と感じます。
Living in Kyoto, every time I see this car, I feel that I have come a long way.
☆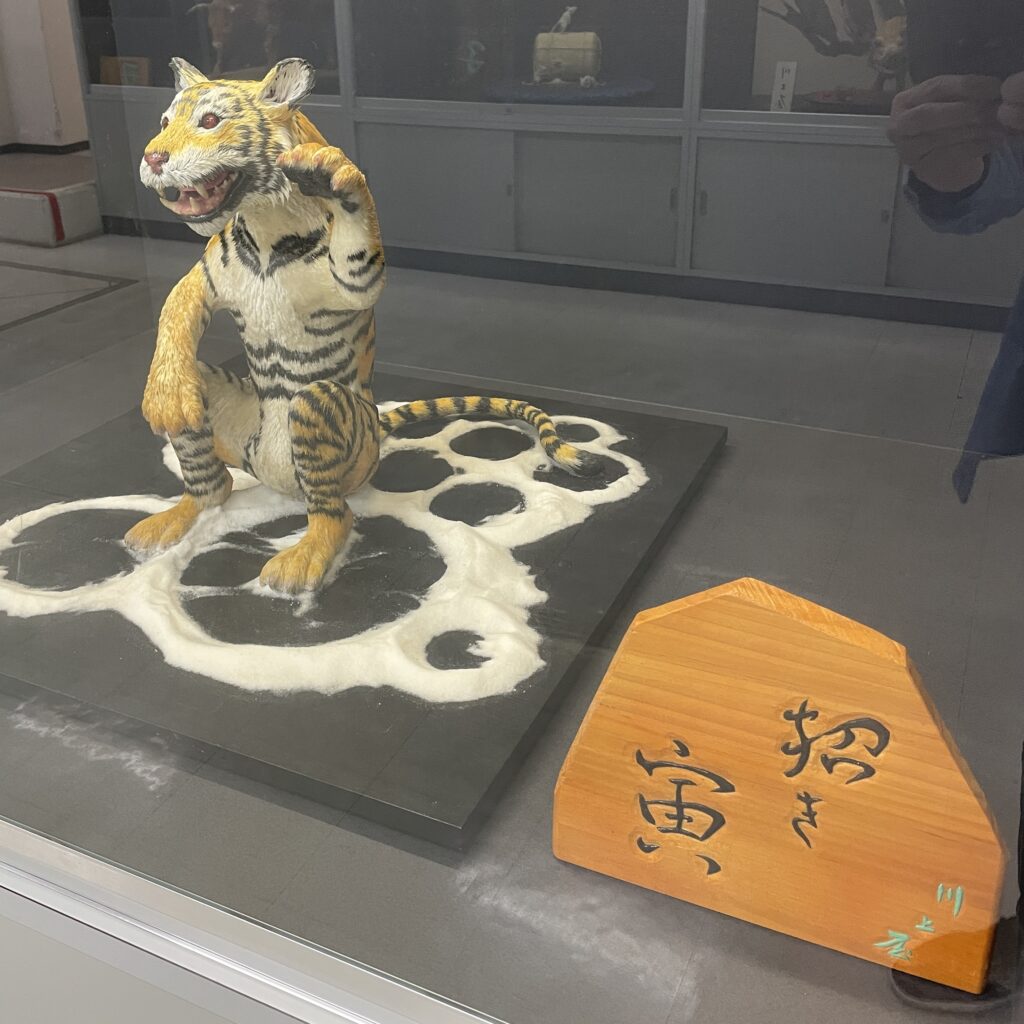 駅の近くにある観光案内所には、和菓子の材料で作られた今年の干支であるトラが展示されていました。
A tourist information center near the station displayed a tiger made of Japanese confectionery materials.
中津川は和菓子づくりの盛んな街で、毎年干支に因んだ縁起物を和菓子の材料で作られています。
Nakatsugawa is a town where Japanese confectionery making flourishes, and lucky charms associated with the zodiac are made from confectionery ingredients every year.
( This year's zodiac sign is the tiger. )
( For more information on these "crafted confections," please refer to this website. )
☆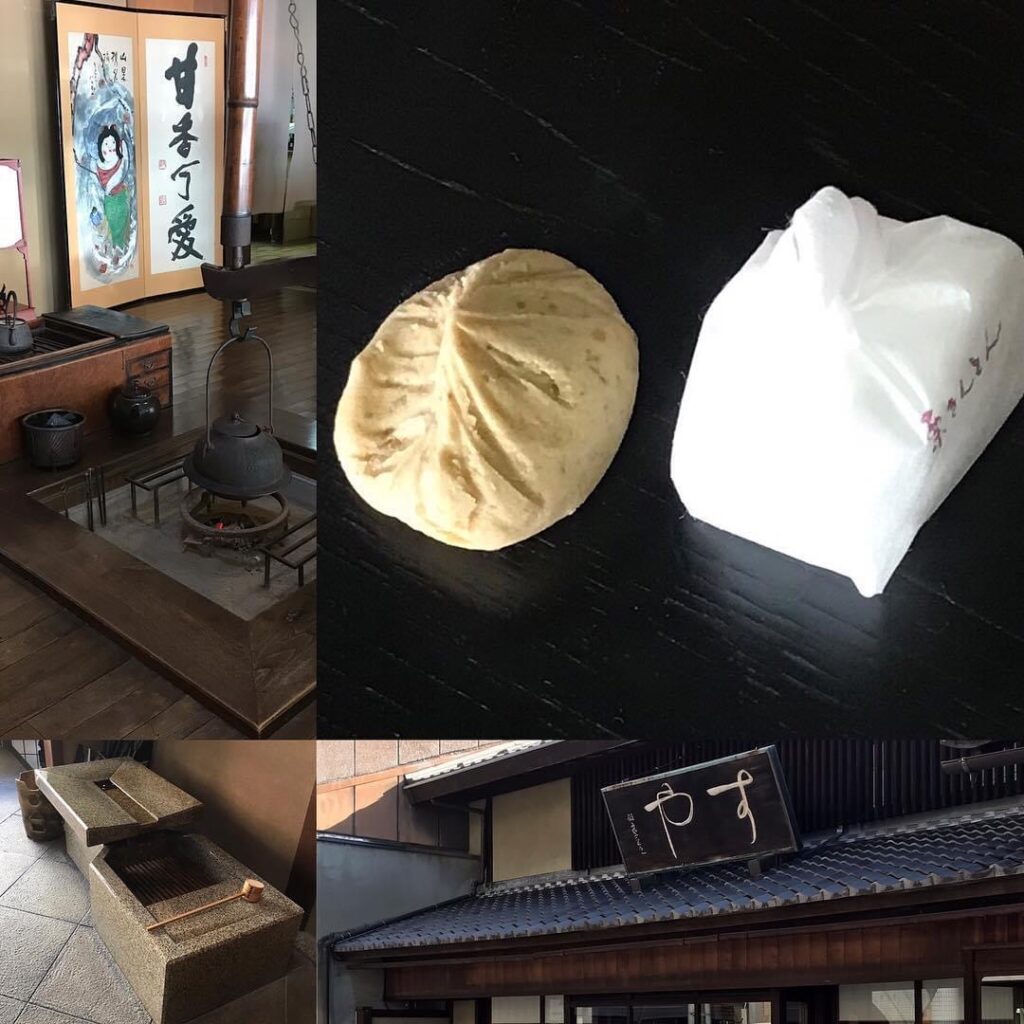 そして今回訪れたのは、中津川で「栗きんとん」を作られる数あるお店の中の一つである「すや」さん。
And this time I visited "Suya," one of the many stores that make "Kuri-kin-ton" in Nakatsugawa.
"Kuri-kin-ton" is "mashed sweet chestnuts".
Kuri" means chestnut, "kin" means gold, and "ton" means lump, giving this pastry a very auspicious name.
ここのお店は佇まいのある、素晴らしい雰囲気がありました。
The store had a very nice, typically Japanese atmosphere.
もちろん、「栗きんとん」は、上品な甘さでとても美味しかったです。
Of course, the "kuri-kin-ton" was very tasty with an elegant sweetness.
ただ、今回の訪問で改めて、中津川にはいくつもの「栗きんとん」のお店があることを知りました。
However, during this visit, I learned once again that there are several "kuri-kin-ton" stores in Nakatsugawa.
いつの日か、かつてこのブログでもお伝えした「京都駅の にしん蕎麦」のように、食べくらべをしてみたいと思います。
Someday, I would like to try to compare them like the "Nishin Soba ( = Buckwheat Noodle with Herring ) at Kyoto Station," which I once reported on this blog.
☆
ご拝読、有難うございました。
Thank you for your reading this post.
またのお越しを、お待ちしています。
I'm looking forward to your next visit.