083 Return trip to Kyoto.
夕刻の品川駅、これから京都に向かう新幹線に乗車します。
It is evening at Shinagawa station, and I am about to board a Shinkansen train bound for Kyoto.
☆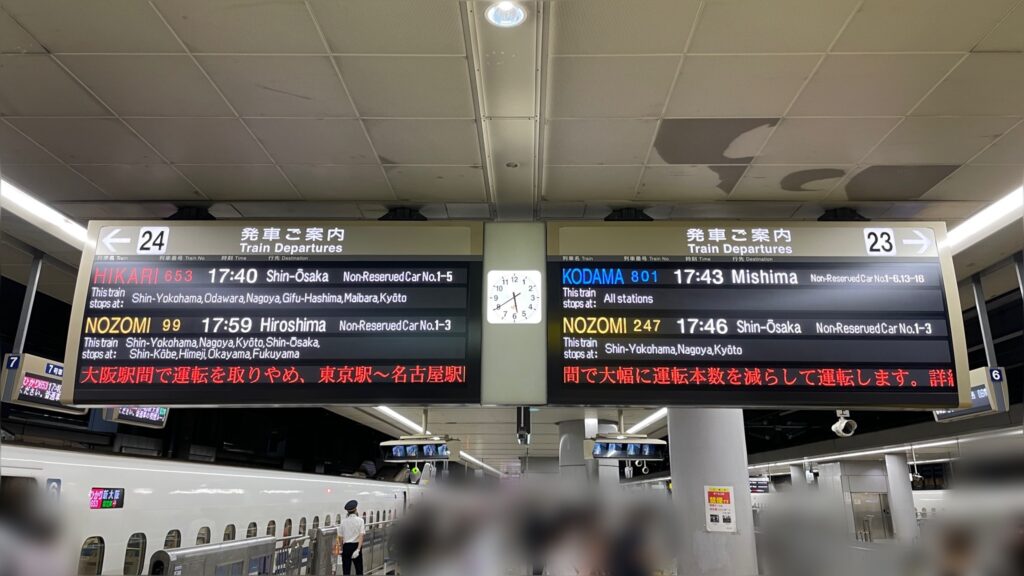 立て続けに出発する列車。
Trains departing one after another.
いつ見ても新幹線の運行ダイヤは素晴らしいと思います。
Whenever I look at the Shinkansen operating schedule, I think it is very wonderful.
☆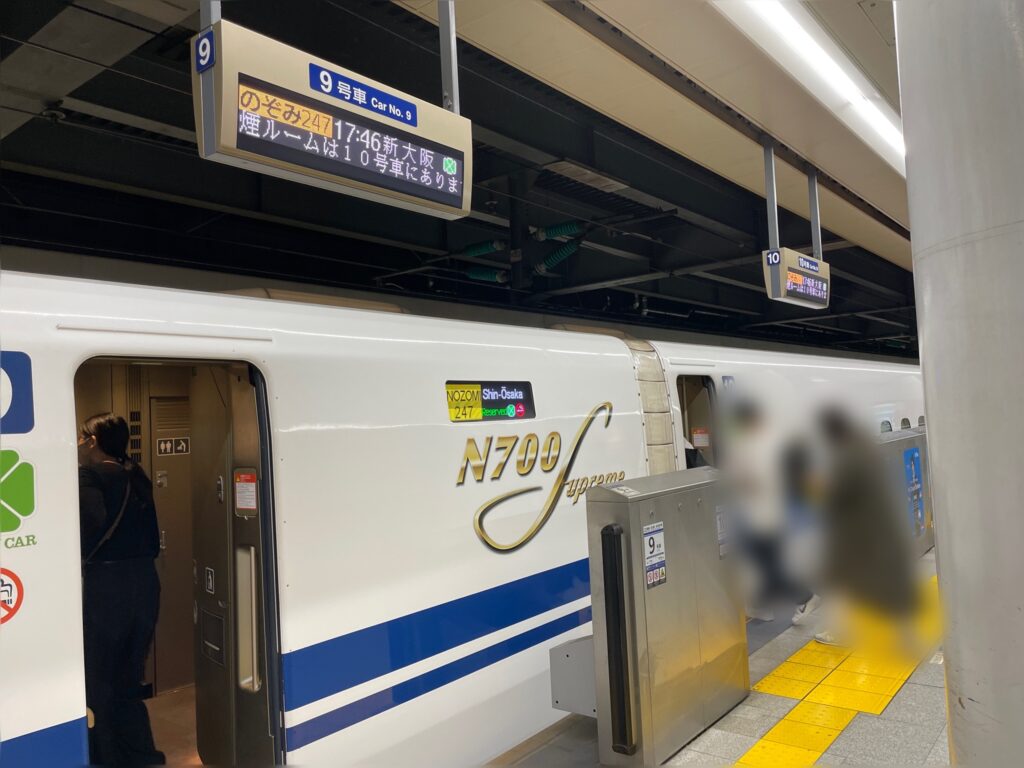 今回は新型車両の「N700S」を狙って予約をしました。
This time, I made a reservation for a new type of train, the "N700S" model.
☆
そして、
And then…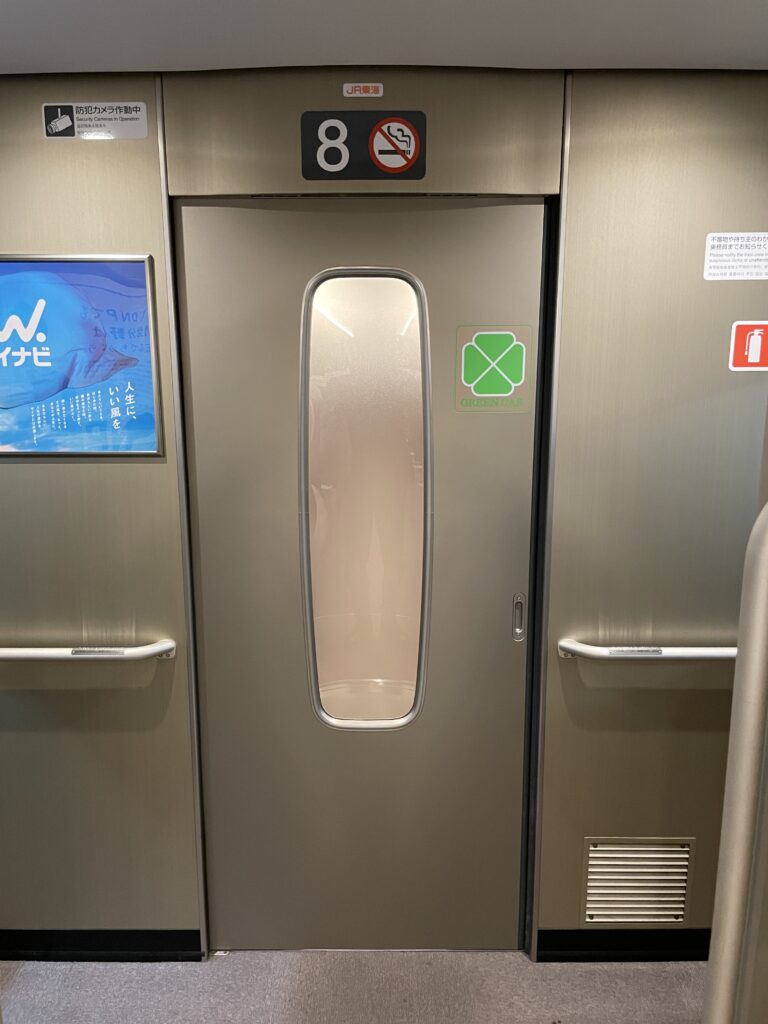 乗り込む車両は、グリーン車。
The car I board is a green car (upper class car).
☆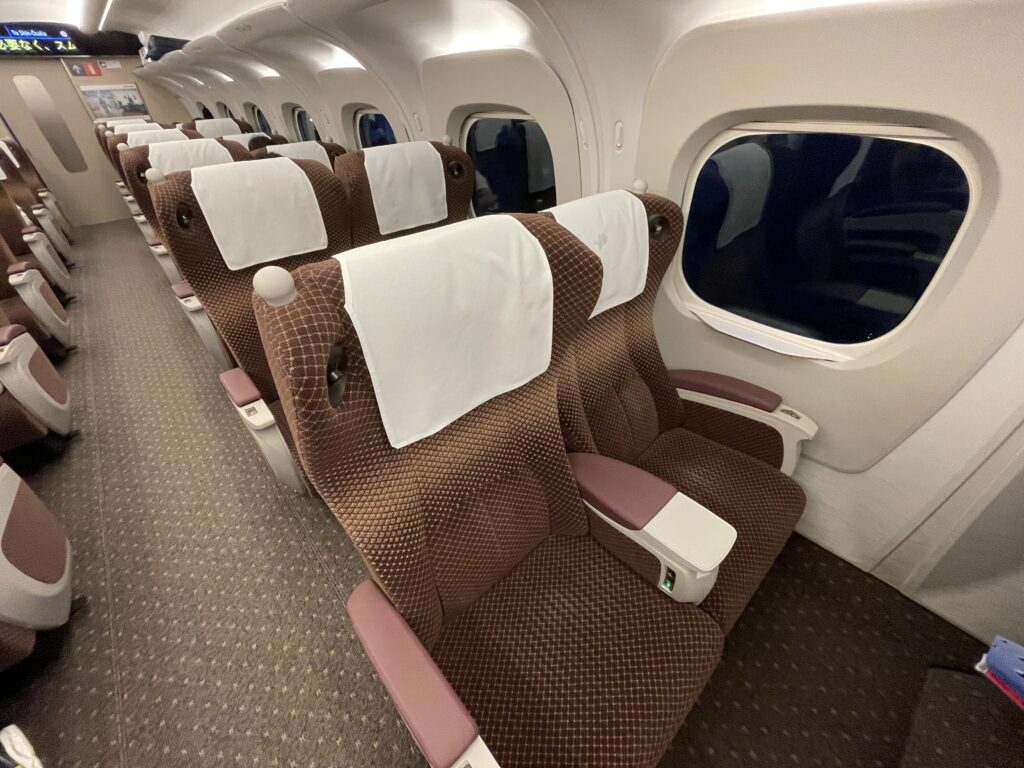 独特の佇まいが、いい雰囲気です。
Its unique appearance is a nice atmosphere.
また、この「N700S」車両は、腰にあたるクッションが、絶妙に快適なんです。
In addition, the "N700S" model cars have exquisitely comfortable cushions for the lower back.
☆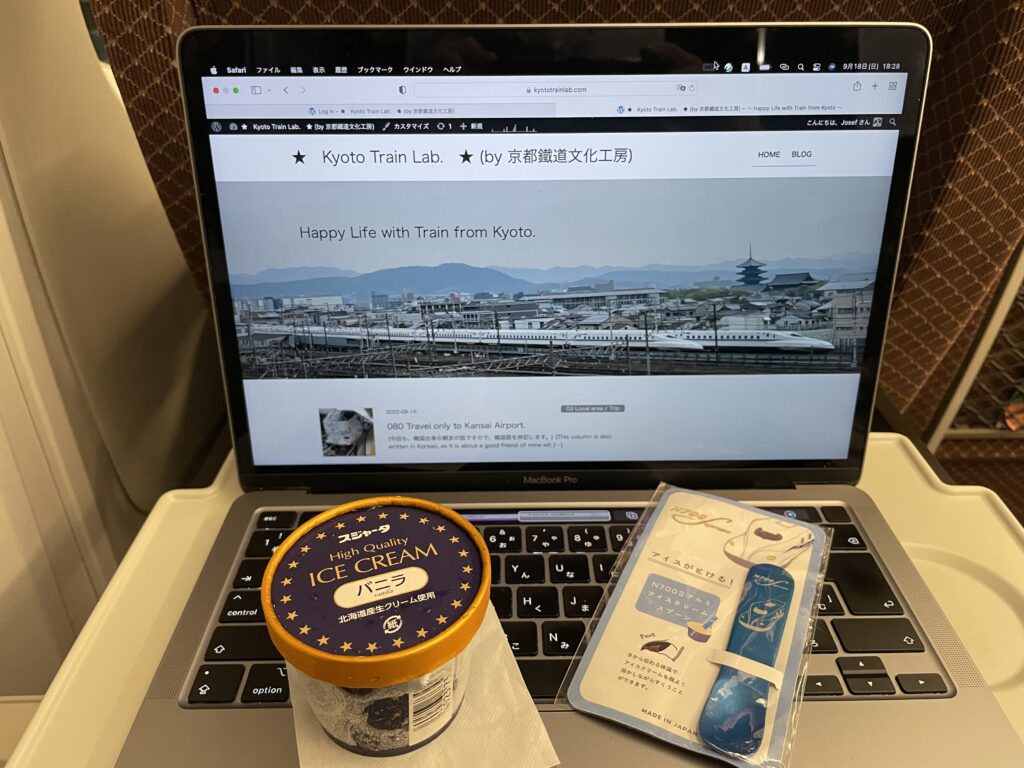 アイスクリームを目の前に置いて、遠足のような高揚感です。
It's a picnic-like exuberance, with ice cream right in front of me.
☆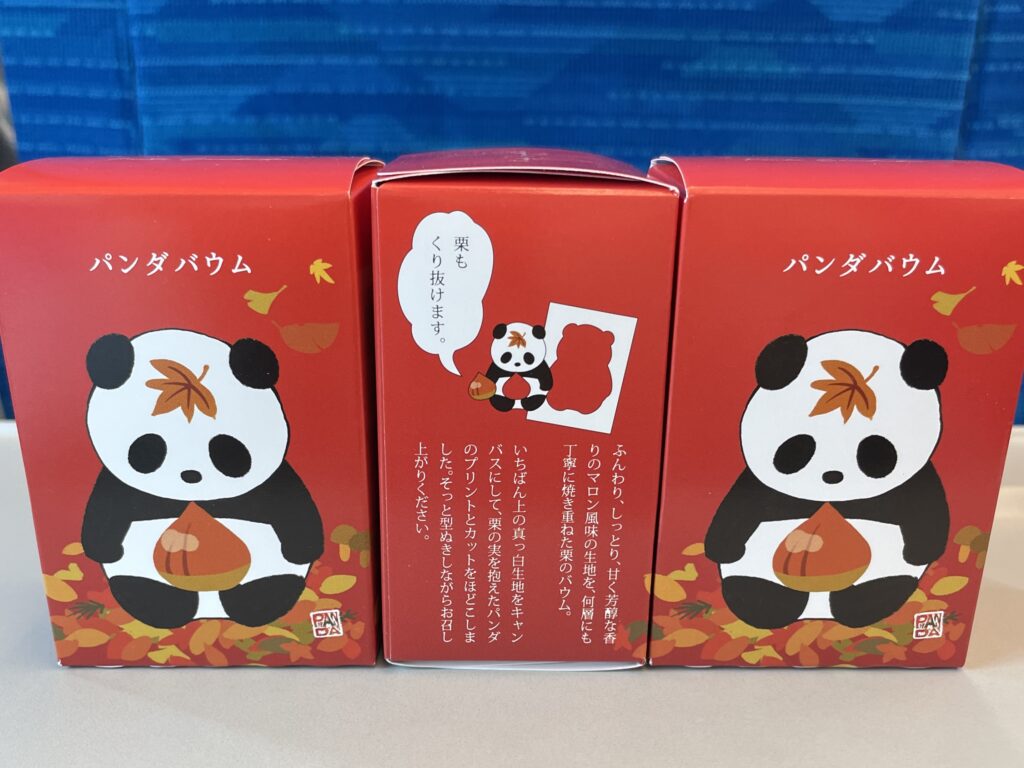 これは、職場のスタッフの人たちへの差し入れ。いつも頑張ってくれて、ありがとう。
This is for the staff in my office. Thank you for all your hard work.
☆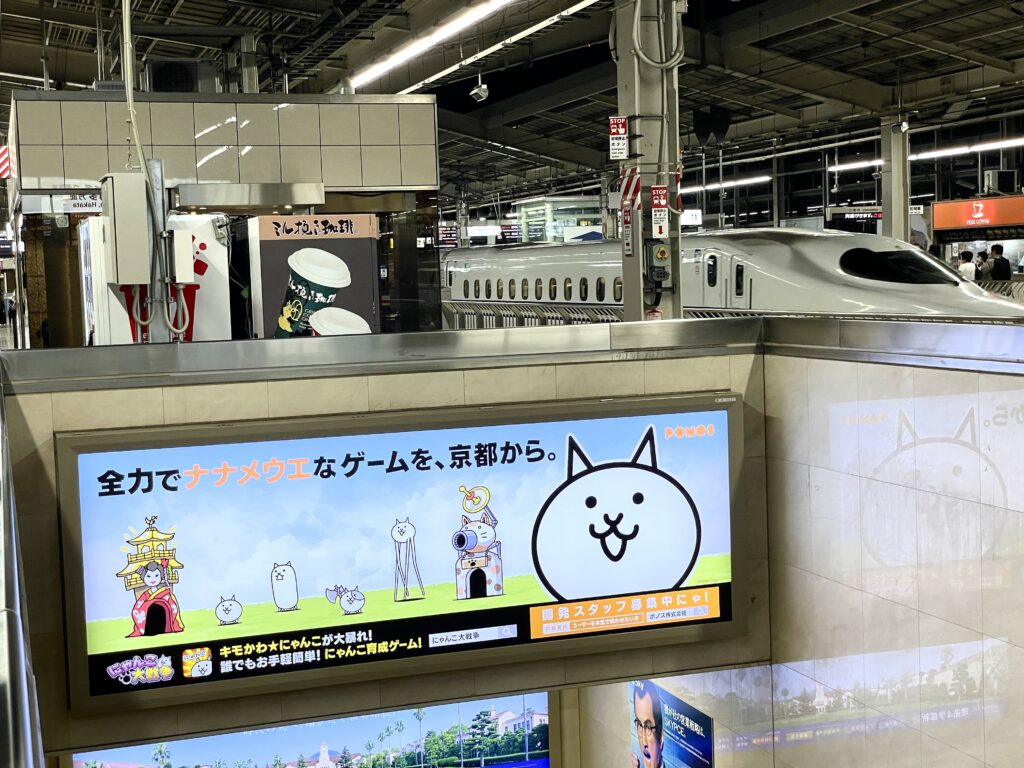 京都では、地元のゲームソフト企業のキャラクターが、いつものように出迎えてくれています。
At Kyoto Station, characters from a local video game software company greet me as usual.
この日は台風が近づいていたので、長時間の運転休止を見込みグリーン車に乗車したのですが、雨に遭遇することもなく定刻に京都に到着しました。
Since a typhoon was approaching that day, I boarded the green car in anticipation of a lengthy shutdown, but the train arrived in Kyoto on time without encountering any rain.
この1週間後です、別の台風の影響で新幹線が夕刻から翌日のお昼まで運転を中止していたのは。
It was a week after this that another typhoon caused Shinkansen to suspend operations from the evening until noon the next day.
その時に影響を受けられた方々、そして、対応にあたっておられた方々、本当にお疲れ様でした。
I would like to thank all those who were affected at that time and those who were involved in the response.
☆
ご拝読、有難うございました。
Thank you for your reading this post.
またのお越しを、お待ちしています。
I'm looking forward to your next visit.