011 "Large round trip in Osaka suburbs section" on my way home via Mie Pref. 1/2
< English is below >
週末の夜。JRの「大回り乗車」で小旅行気分を楽しんできました。
※ 大回り乗車とは、次の規則を活用したJRの利用方法です。
https://www.jr-odekake.net/railroad/ticket/guide/normal_tickets/special_provisions06.html
Weekend night. I have enjoyed the feeling of a short trip with JR's "Large round trip".
Large round trip is a method of using JR that utilizes the following rules.
If you use a regular ticket or a multiple ticket only within the metropolitan suburbs section of the JR line, you can board at the fare calculated by the cheapest route regardless of the actual route. I will.
You can freely choose the boarding route as long as it does not overlap, but you cannot get off the bus on the way. If you get off on the way, you will be charged the difference if it is insufficient compared to the fare of the section you actually boarded.
☆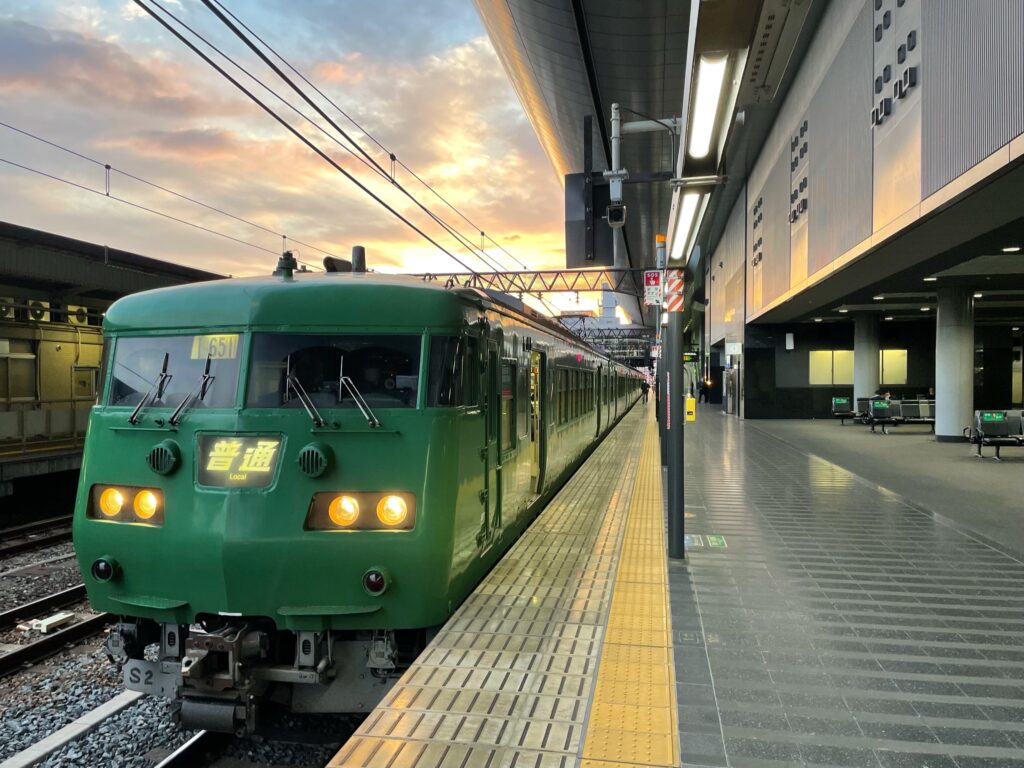 夕暮れの京都駅。三重県の柘植へ向かう準備をする、往年の名車117系。
今回はこの電車に乗り、家路につくスケジュールです。
Kyoto station at dusk. The famous series 117 of the past, preparing to head to Tsuge in Mie Prefecture.
This time, I'm going to take this train and get home.
☆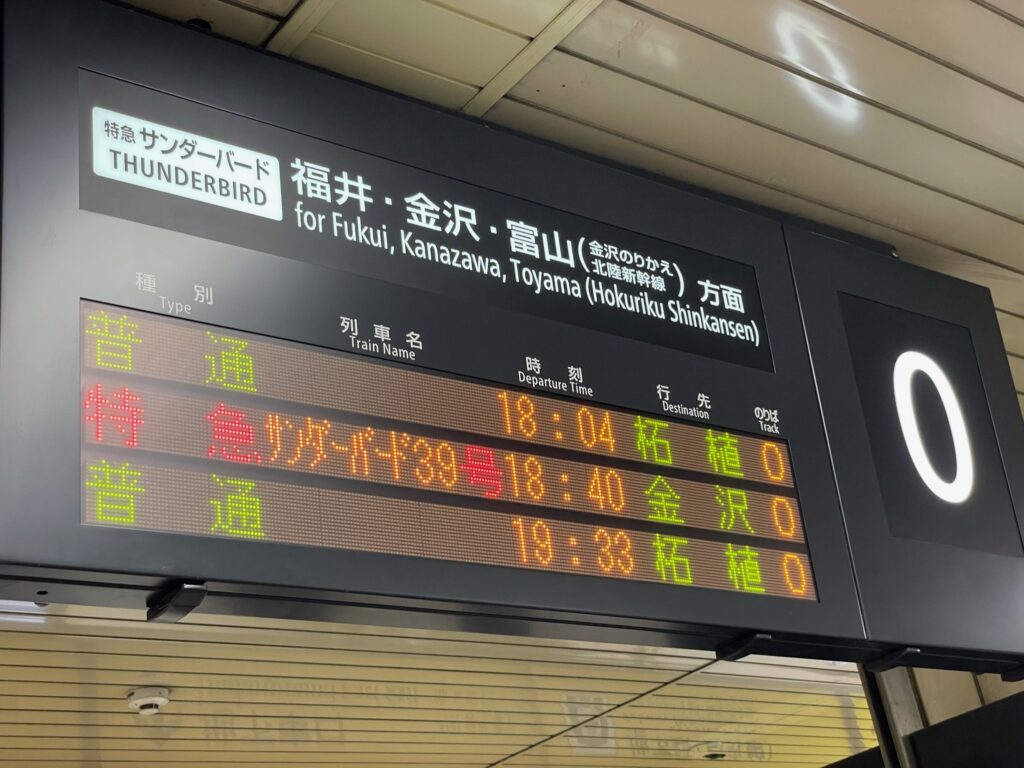 京都駅18時04分、0番乗り場からの出発です。
Departure from platform 0 at 18:04 at Kyoto Station.
☆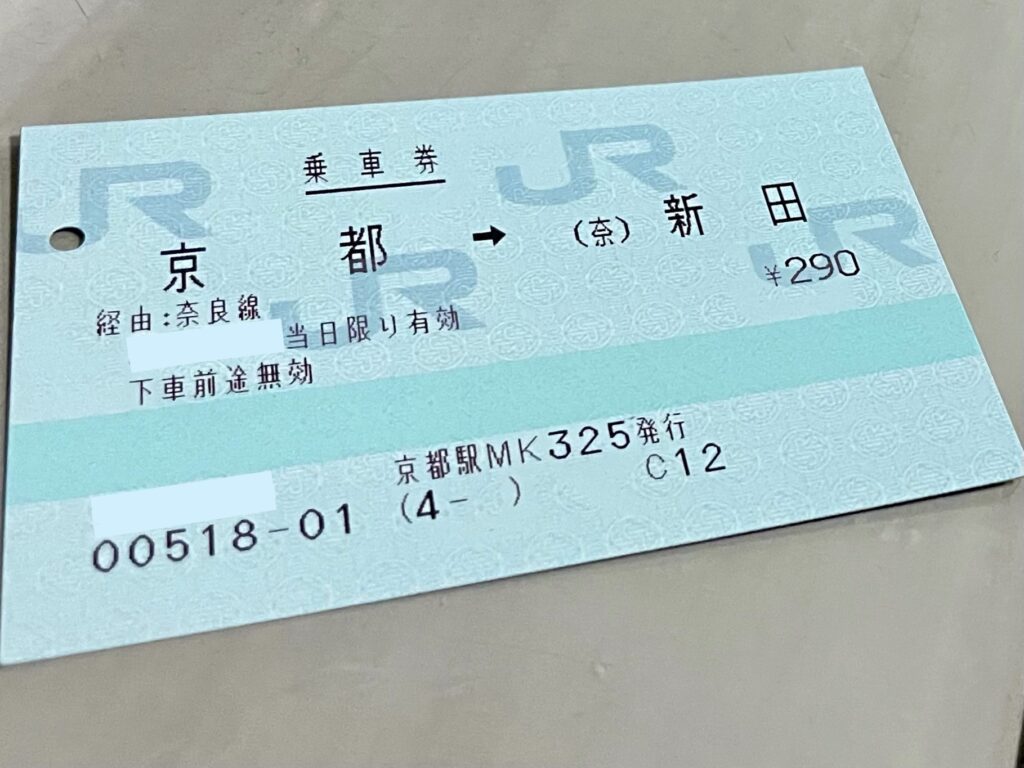 朝のうちにチケットを準備。
I prepared a ticket in the morning.
☆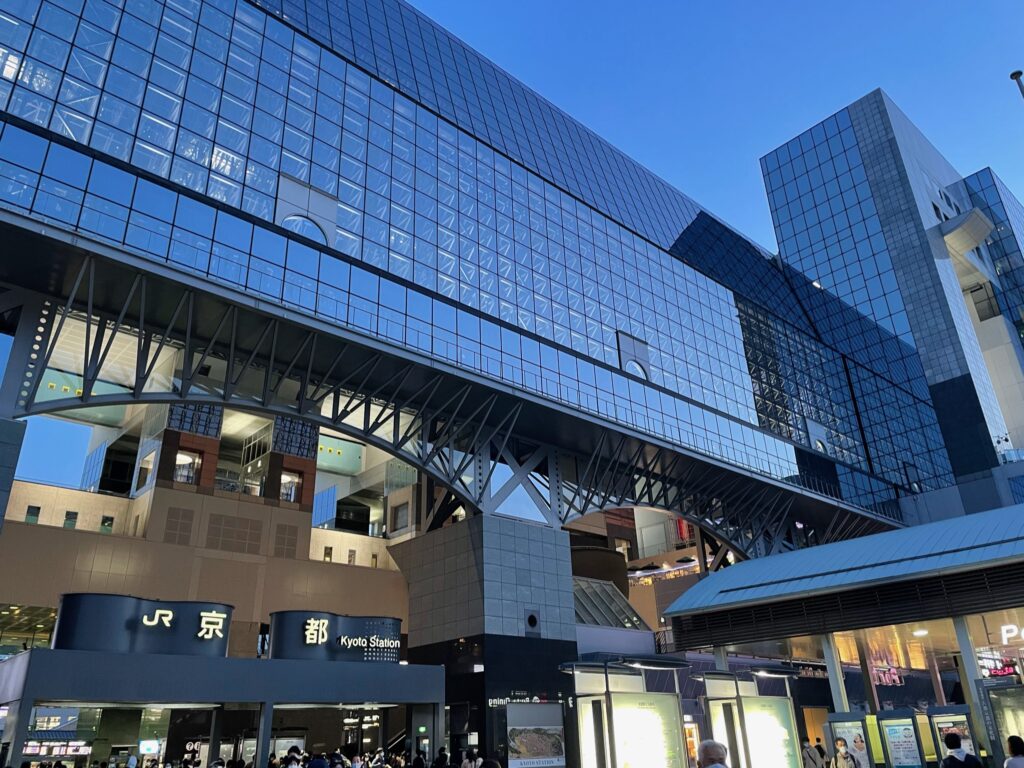 週末の仕事を終え、京都駅へ到着。
After finishing work on the weekend, I arrived at Kyoto station.
☆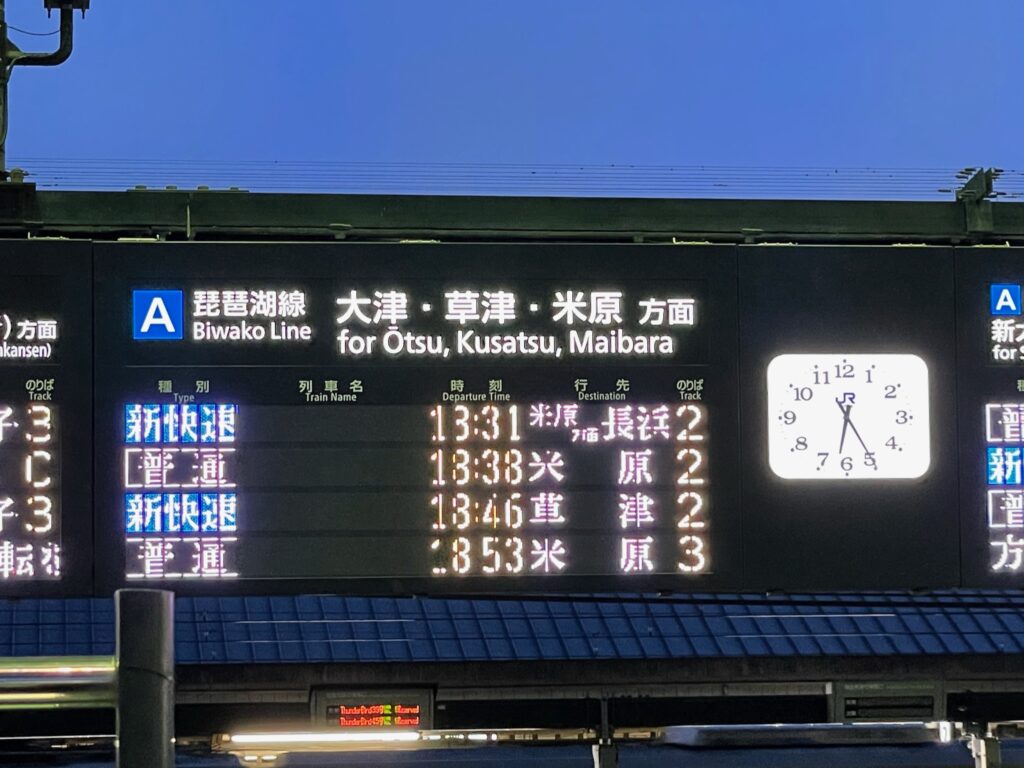 が、しかし、時すでに117系柘植行きの出発時刻を経過。。
このまま奈良線で帰るのも残念なので、計画したルートで帰ることにしました。
However, the departure time for the series 117 Tsuge has already passed. ..
It's a pity to return on the Nara Line as it is, so I decided to return on the planned route.
☆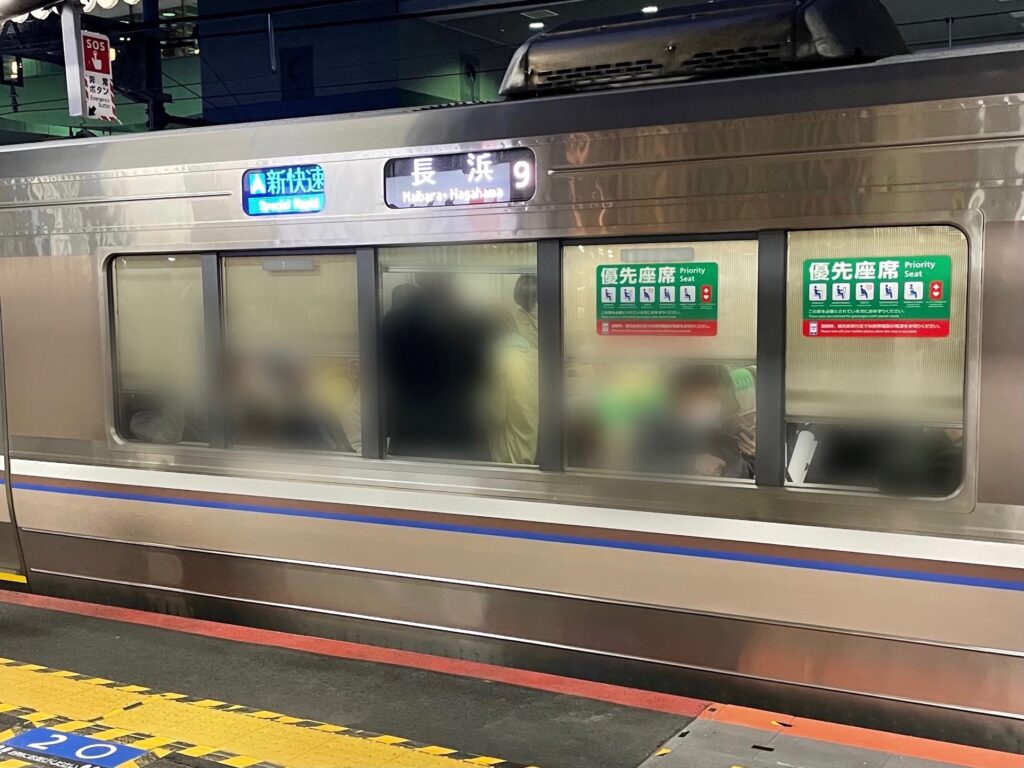 まずは225系新快速に乗り込みます。
First of all, I will board the series 225 Special Rapid Service.
☆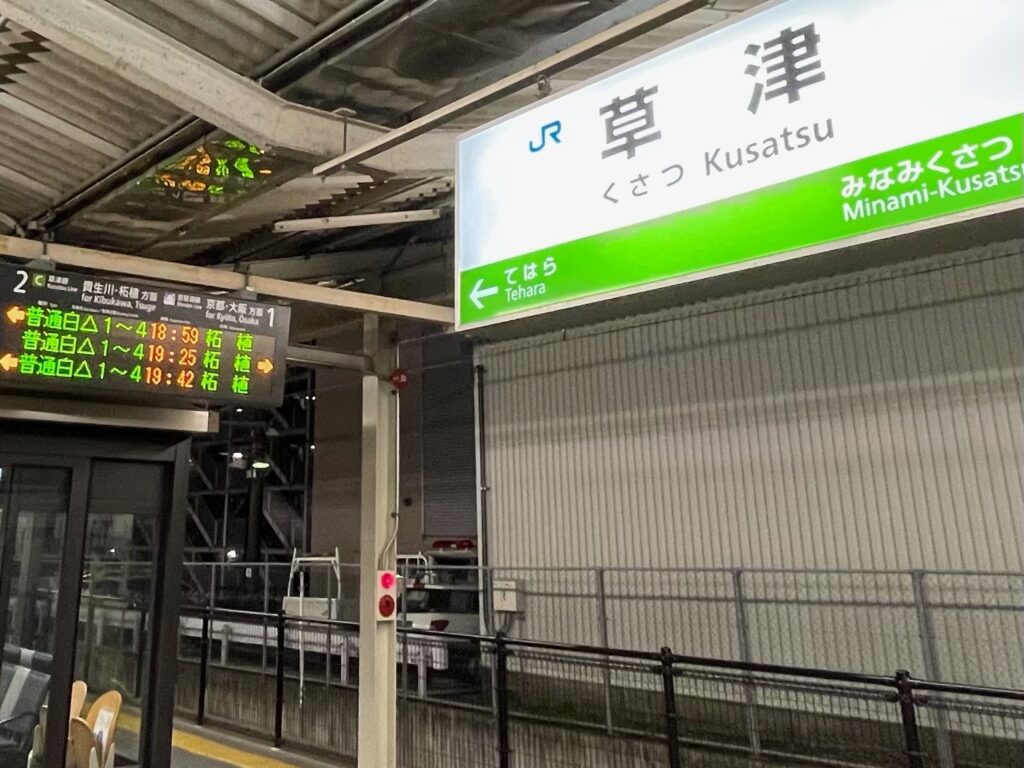 草津で柘植行きに乗り換え。
Transfer to Tsuge at Kusatsu.
☆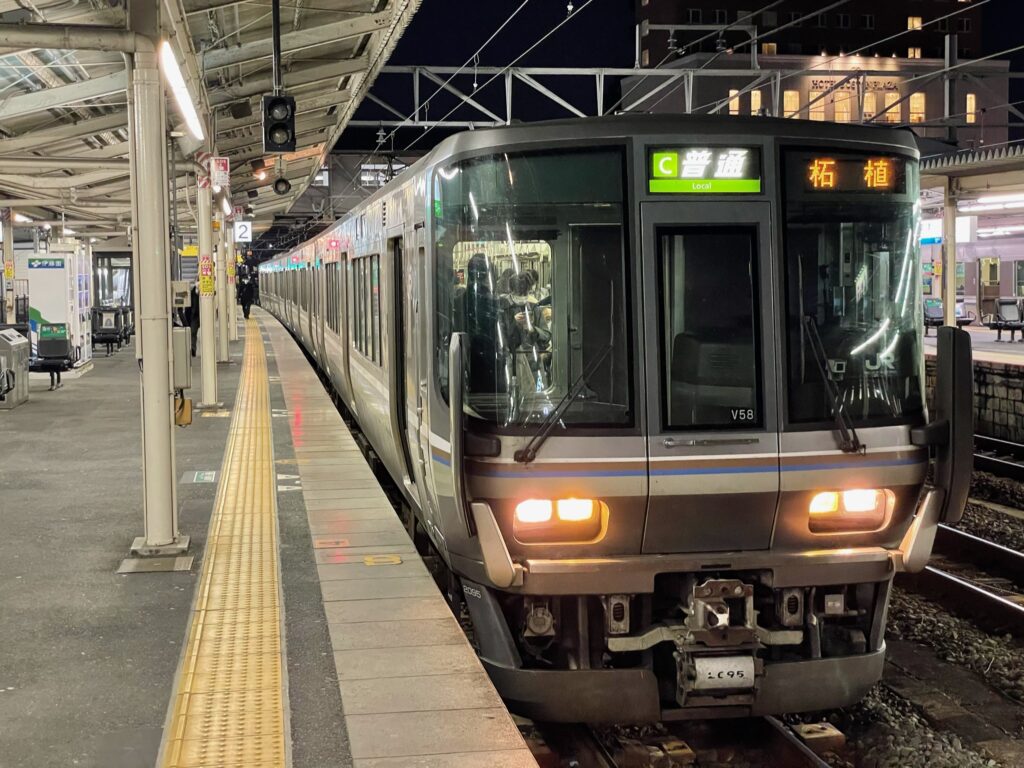 そこで待ち構えていたのは、223系。
草津線の近代化は、思いのほか進んでいました。
The series 223 was waiting there.
The modernization of the Kusatsu Line has progressed unexpectedly.
☆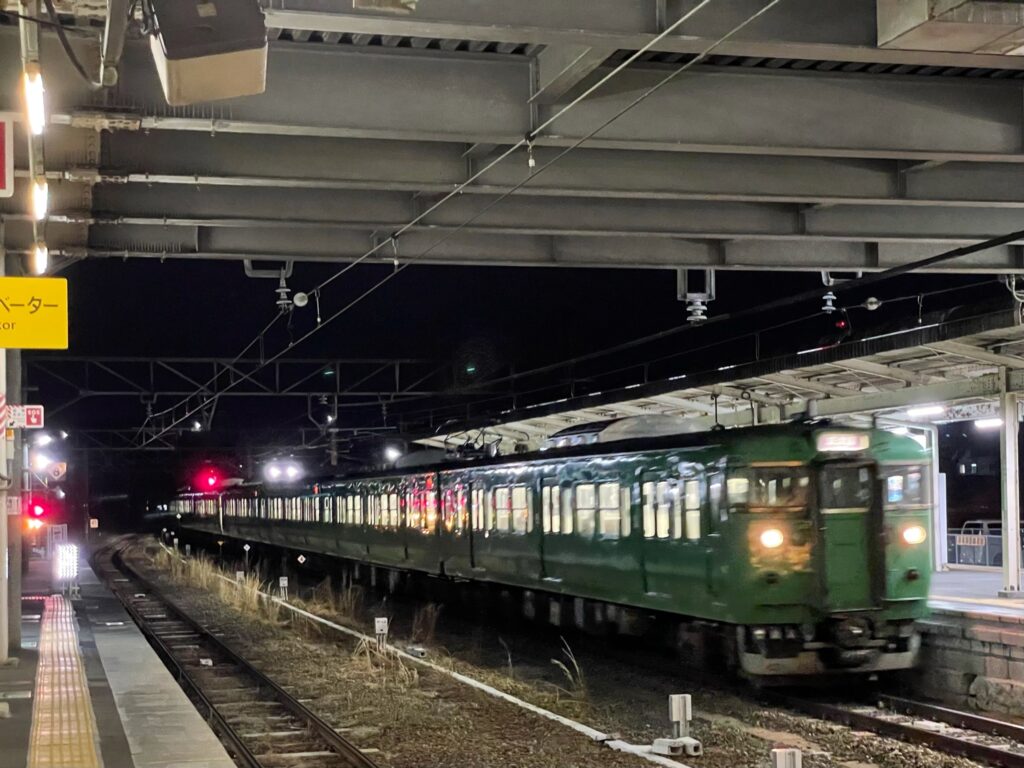 途中の貴生川で、113系と行き違い。
これも乗りたかった車両です。
At Kibukawa station on the way, I crossed the series 113.
This is also the vehicle I wanted to ride.
☆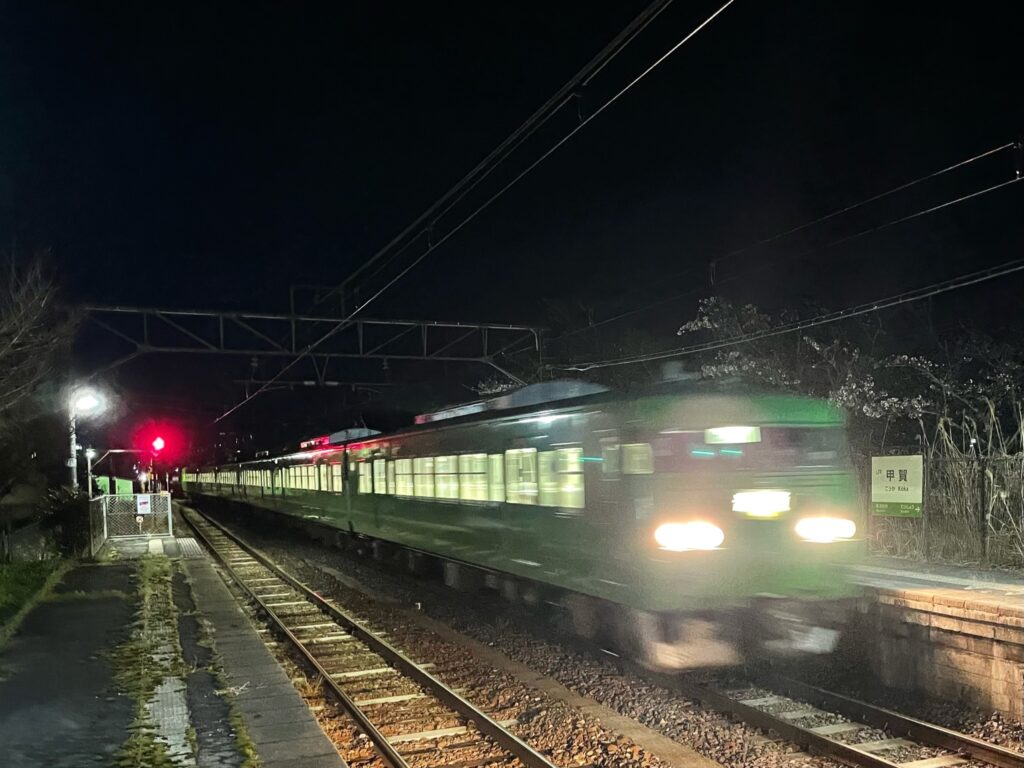 甲賀(こうか)駅では、今回乗れなっかた117系と行き違い。
At Koka station, I crossed the series 117 that I couldn't get on this time.
☆
ようやく終点・柘植駅に到着です。
( つづく )
We finally arrived at Tsuge Station, the final stop.
( to be continued )
ご拝読、有難うございました。
またのお越しを、お待ちしています。
Thank you for your reading this post.
I'm looking forward to your next visit.