012 "Large round trip in Osaka suburbs section" on my way home via Mie Pref. 2/2
柘植駅に到着。
Arrived at Tsuge Station.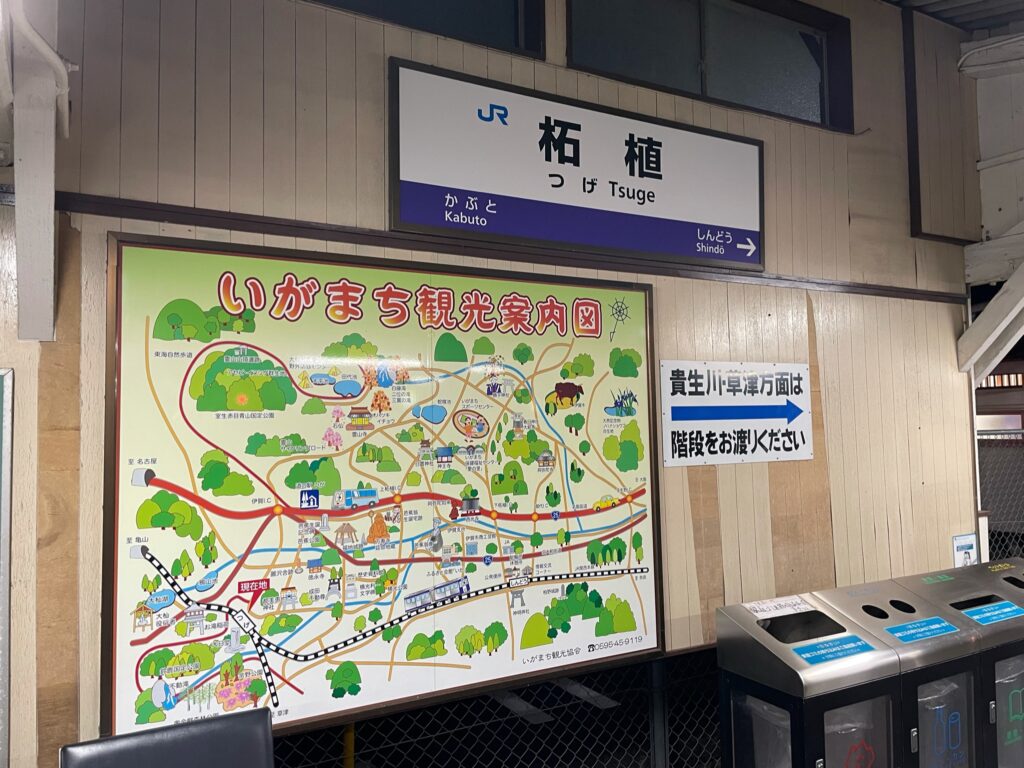 三重県の伊賀地方が紹介されています。
The Iga region of Mie prefecture is introduced.
☆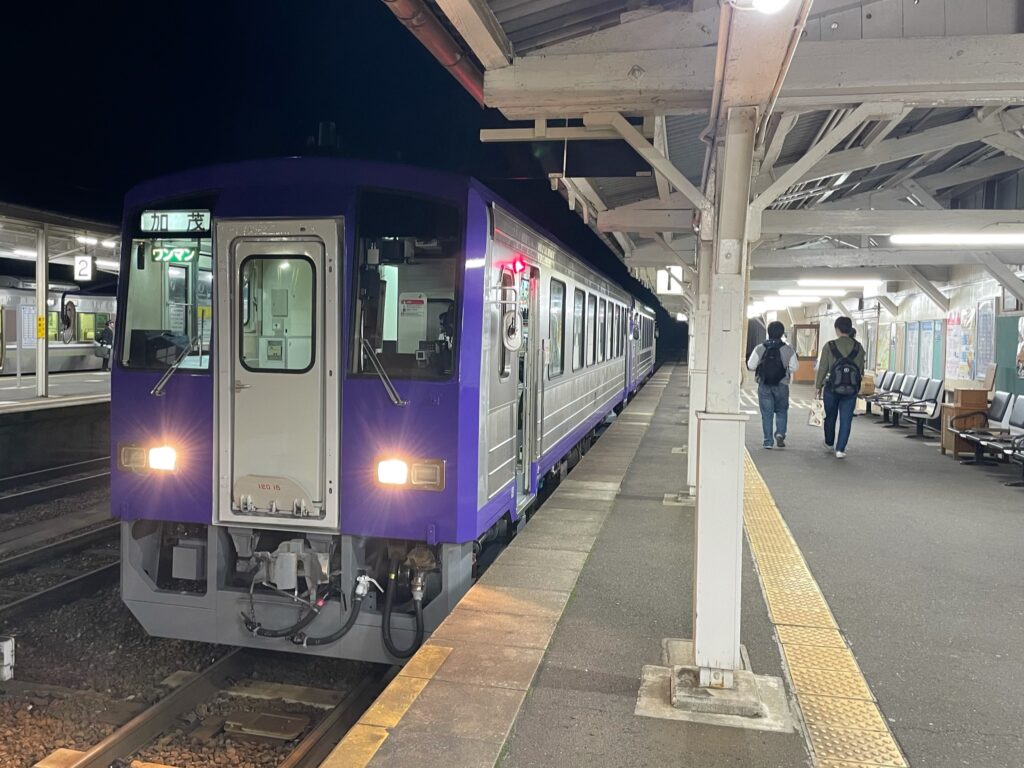 この駅から加茂駅(京都府)まで、関西本線のディーゼルカーに乗ります。
この列車の力強いディーゼルエンジンの音、私は好きです。
From this station to Kamo Station (Kyoto Prefecture), take a diesel car on the Kansai Main Line.
I like the sound of the powerful diesel engine on this train.
☆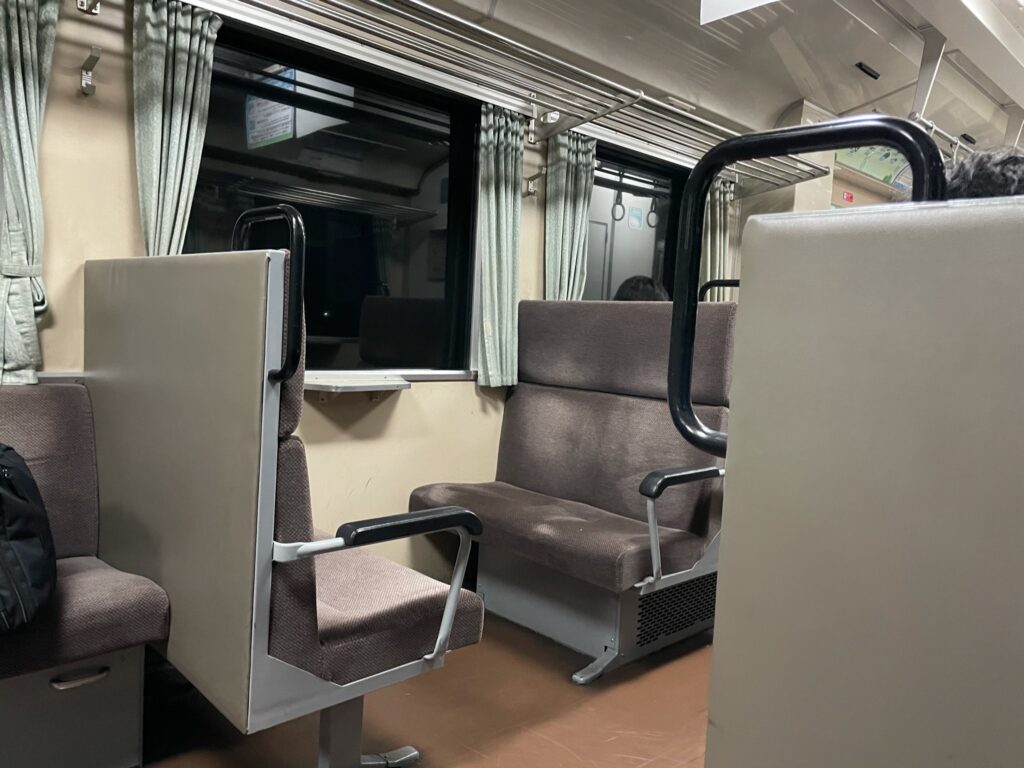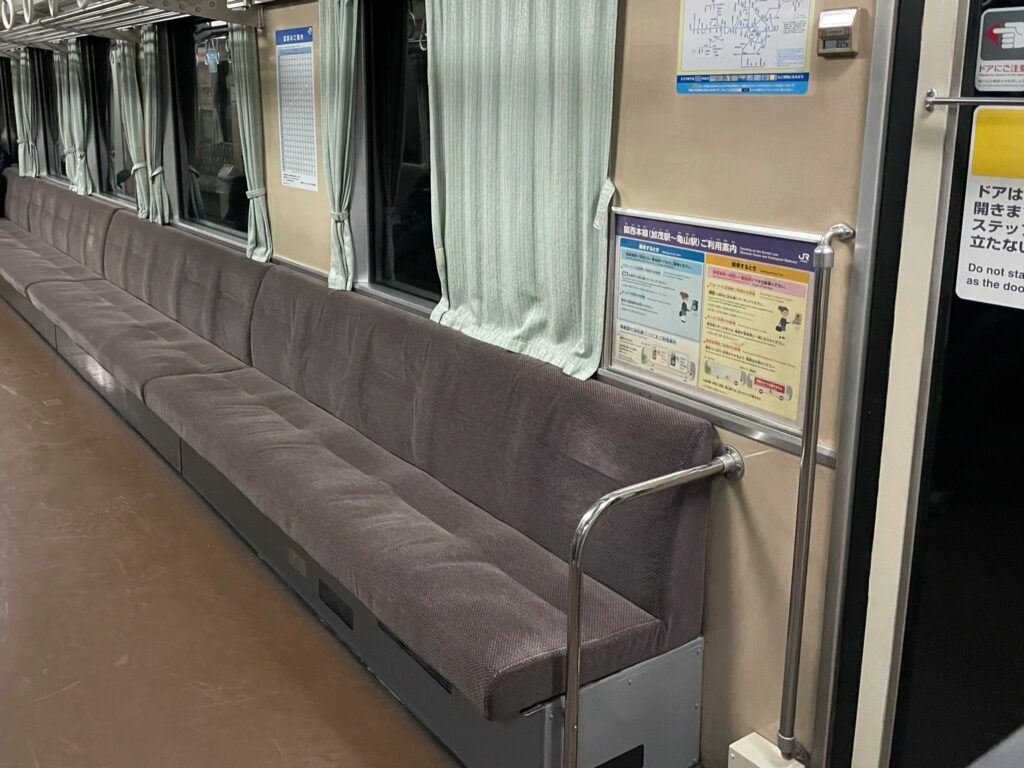 この列車、1両目はボックスシート、2両目はロングシート車両。
みなさんは、どちらのタイプがお好みですか?
私は4人席が苦手なので、この列車ではロングシートに座っていました。
This train, the first car is a box seat, and the second car is a long seat car.
Which type do you prefer?
I'm not good at seating four people, so I was sitting in a long seat on this train.
☆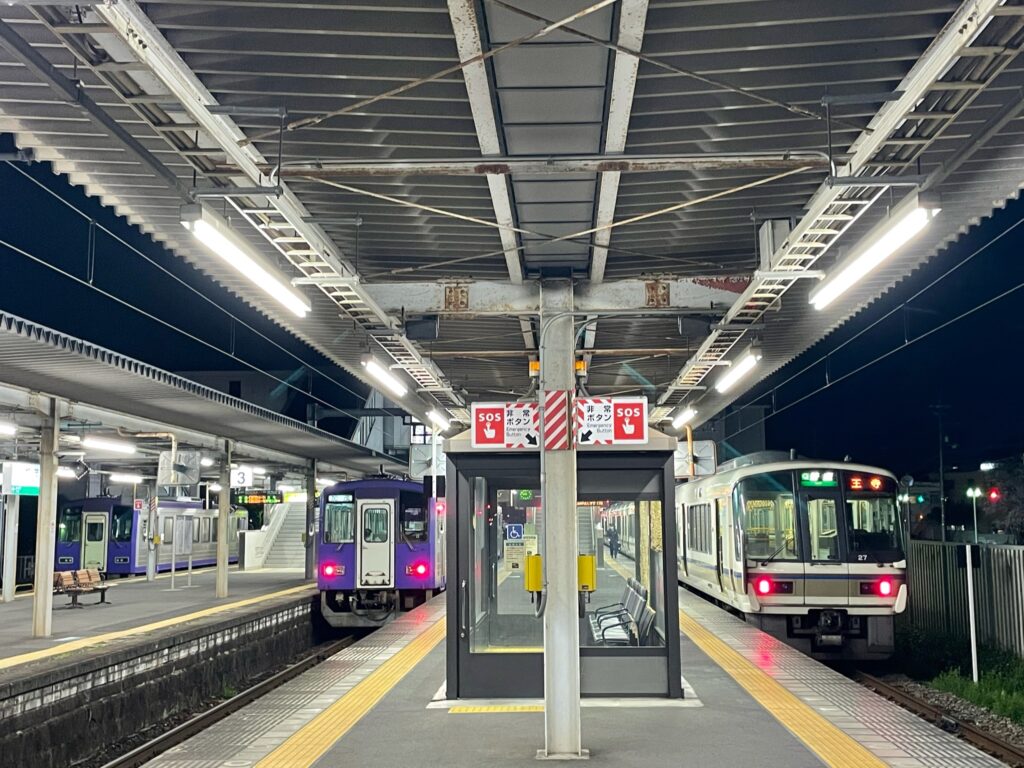 加茂駅に到着。右側の電車に乗り換えます。
次に降りる木津駅までは1駅です。
Arrived at Kamo station. I changed to the train on the right.
It is one stop to the next stop, Kizu Station.
☆
木津駅で京都行きを待っていると、やって来たのは103系!
テンションも上がり、疲れも忘れます。
When I was waiting for Kyoto at Kizu station, the series 103 came!
My tension goes up and I forget my tiredness.
唸るモーター音に、高揚感を覚えます。
The roaring motor sound makes me feel uplifted.
☆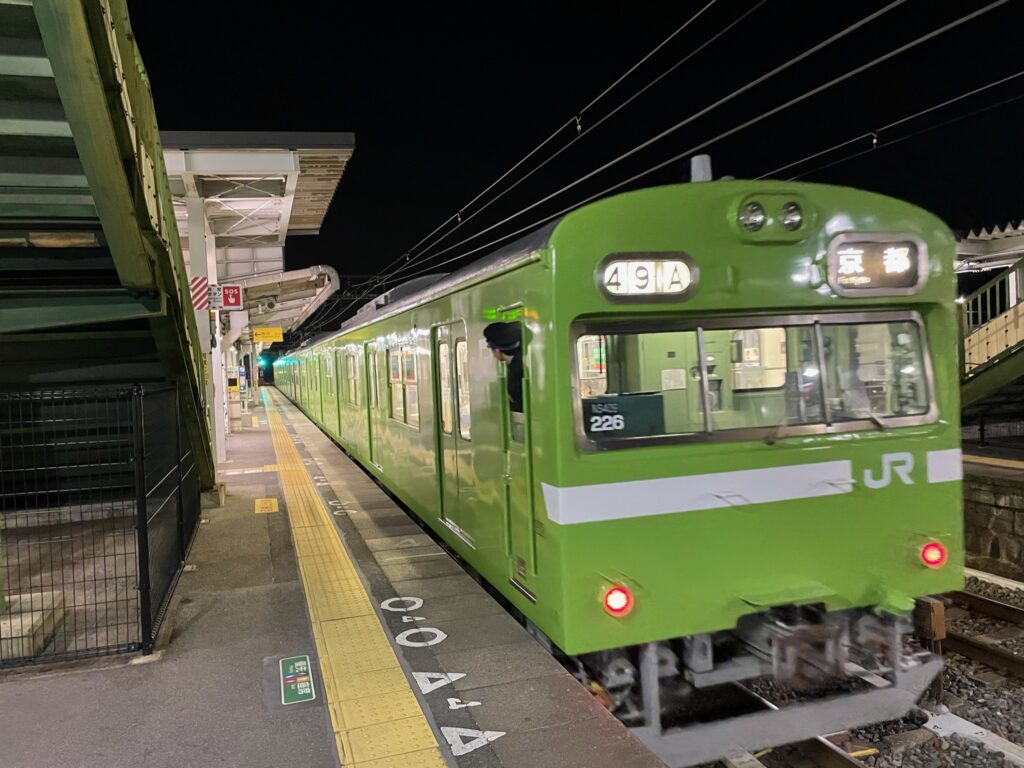 ホームタウンへ到着。
The train arrived at my Hometown.
☆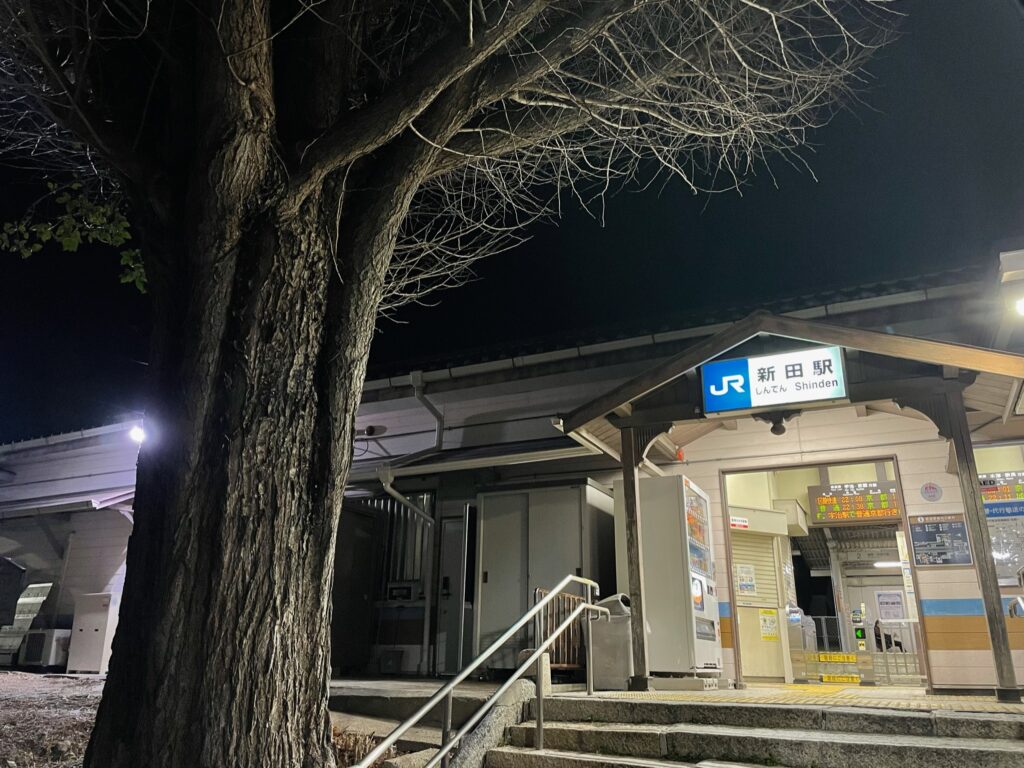 降り立つと、いつもの銀杏がお出迎え。
この木、きっと駅を守ってくれているんだと思います。
When I got off, the usual ginkgo greeted me.
I'm sure this tree protects the station.
☆
今回のコース、遠回りをしての帰宅です。
I made a detour on my way home this time.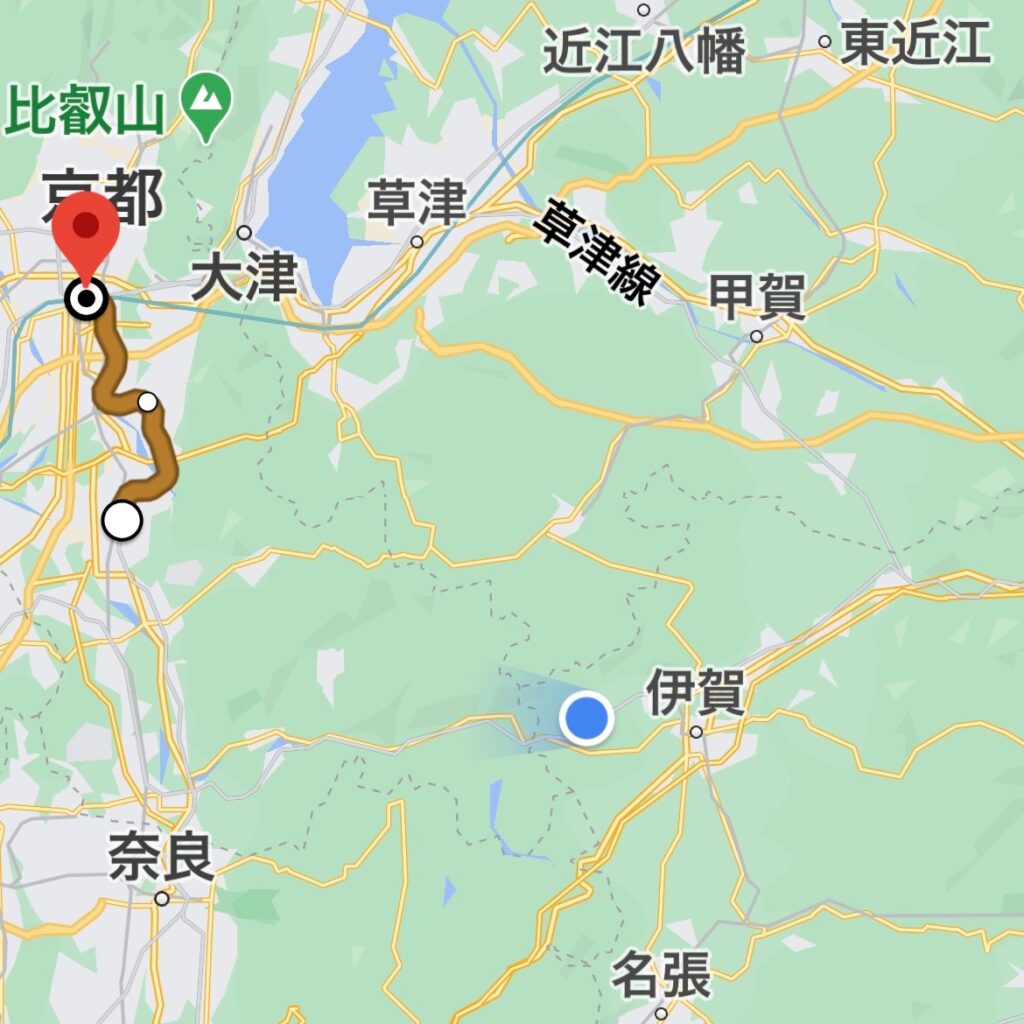 まっすぐ帰れば、⬆️のルートですが、、
If go straight back, it's the route of ⬆️, but …
☆
実際には⬇️のように、左上の地図から時計回りに帰ってきました。
Actually, like ⬇️, I came back clockwise from the map on the upper left.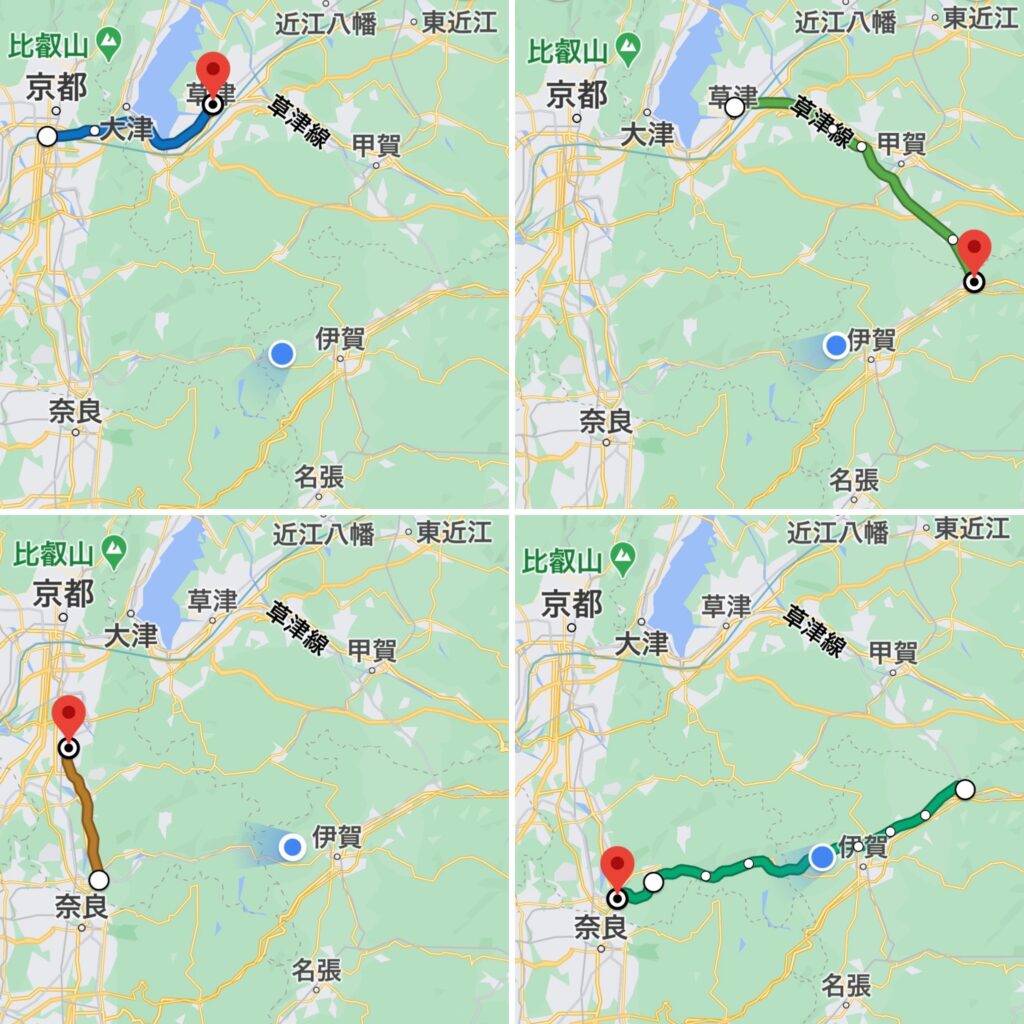 いい感じの遠回りですね。。
It's a nice detour. ..
☆
ご拝読、有難うございました。
またのお越しを、お待ちしています。
Thank you for your reading this post.
I'm looking forward to your next visit.