101 New Year Calligraphy Dedication.
< 新年書道奉納 >
2023年1月3日。
January 3, 2023.
この日は京都の上賀茂神社で行われた、知人の書道家による「新年書道奉納」に行ってきました。
On this day, I went to a "New Year Calligraphy Dedication" by a calligrapher of my acquaintance at Kamigamo Shrine in Kyoto.
☆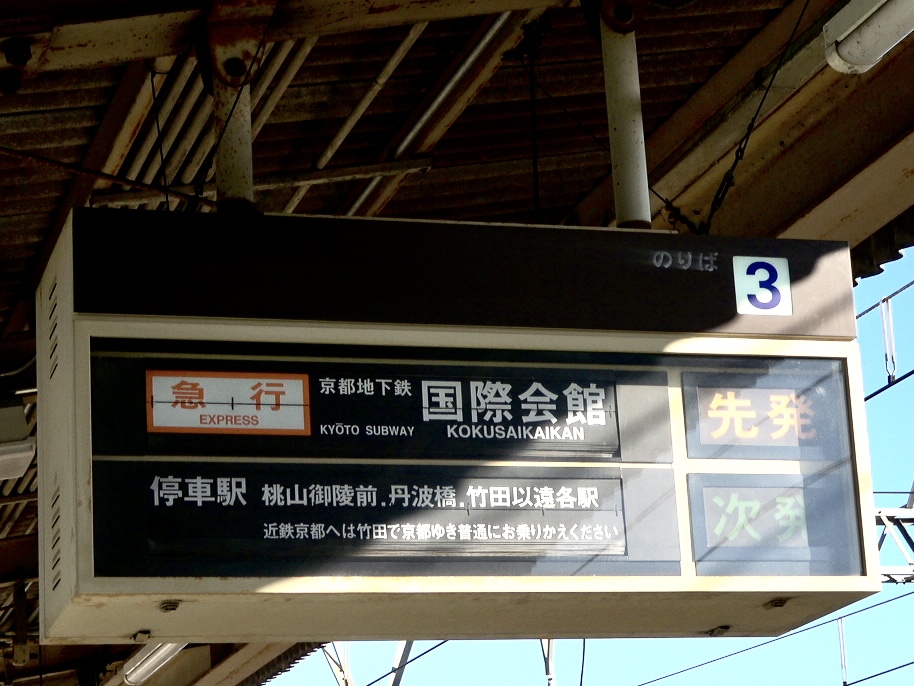 スタートは、いつもの近鉄大久保駅からの出発です。
The start is the usual departure from Kintetsu Okubo Station.
☆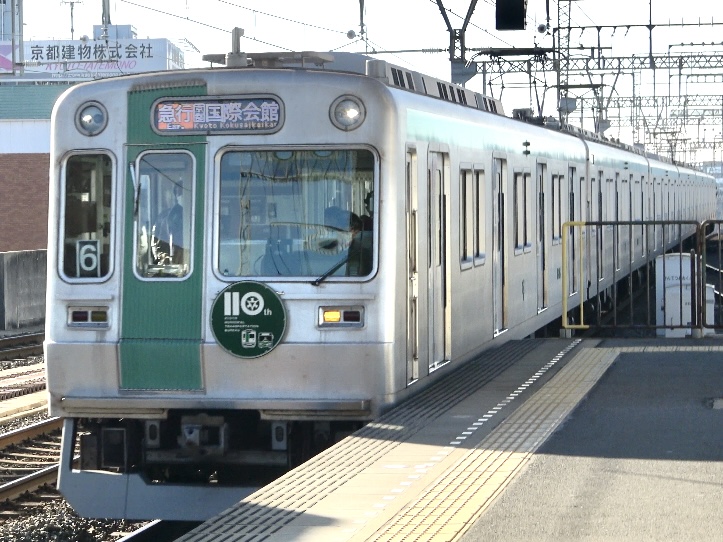 京都地下鉄烏丸線の10系車両が、急行電車としてやってきました。
Series 10 cars of the Kyoto Subway Karasuma Line have arrived as express trains.
これで、目的の駅まで乗り換えなしで行くことができます。
This train allows me to get to my destination station without changing trains.
☆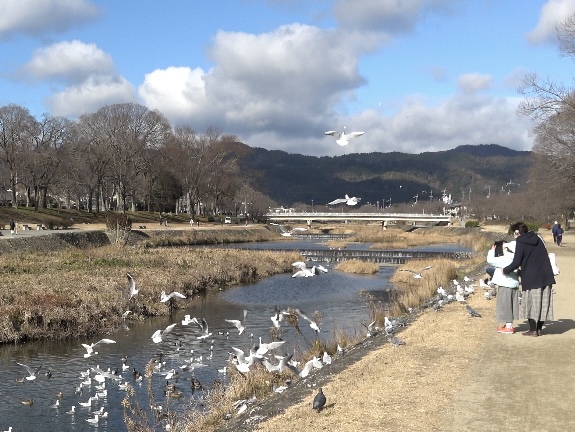 地下鉄を北山駅で降り、その後は賀茂川沿いを歩いて行くことにしました。
I got off the subway at Kitayama station and then decided to walk along the Kamo River.
賀茂川の堤防では、京都の冬の風物詩である「都鳥」とも呼ばれる「ゆりかもめ」が、ランチをお目当てに集まっていました。
On the bank of the Kamo River, the "Yuri-kamome ( = hooded gull / black-headed gull (Larus ridibundus) )'' also known as the "Miyako-dori ( = capital bird ) , a wintertime tradition in Kyoto, gathered for lunch.
☆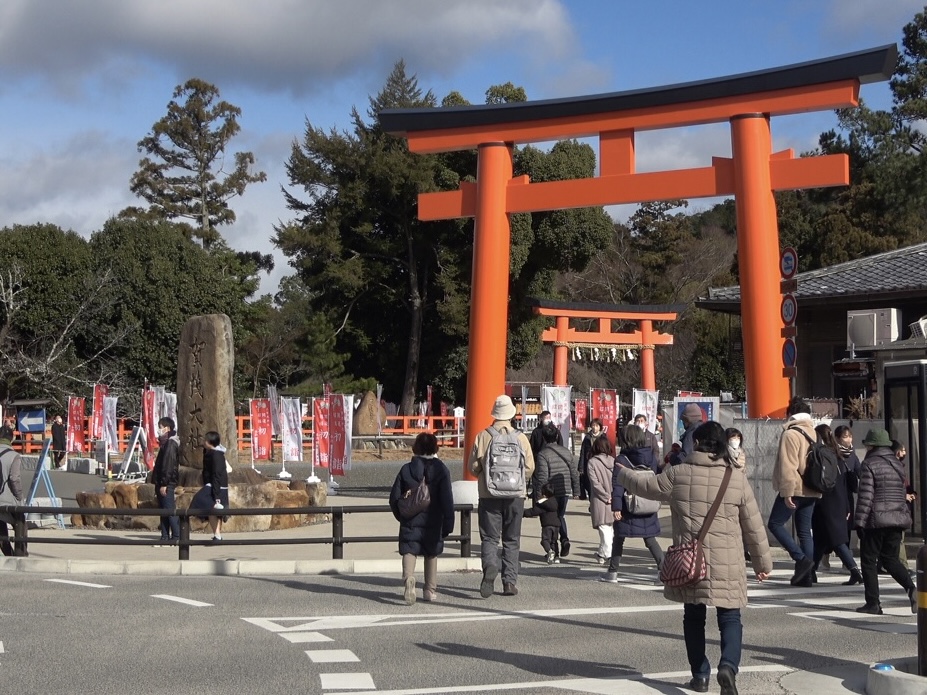 およそ30分ほどのウォーキングで、上賀茂神社に到着です。
After about 30 minutes of walking I arrived at Kamigamo Shrine.
☆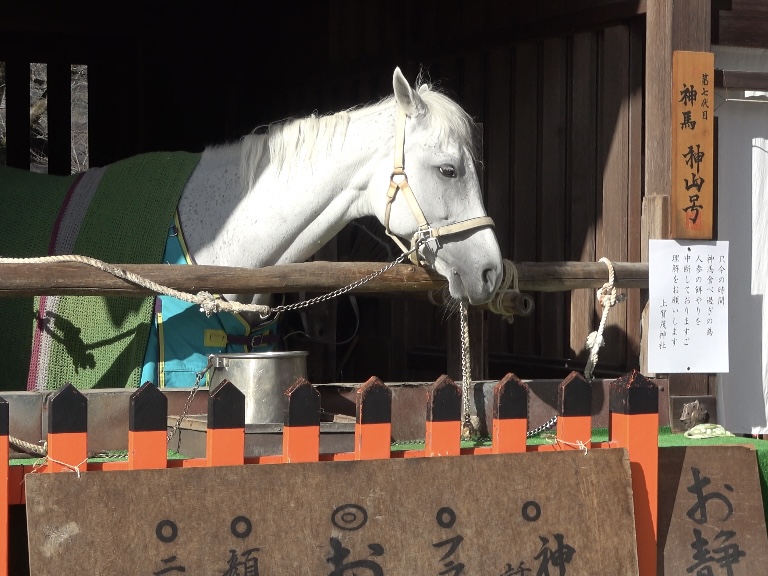 境内に入ると、行事の時に活躍する「神馬」がいました。
Upon entering the temple grounds, I saw a "sacred horse" that plays an active role during events.
普段は、参拝者が「ごはん」をあげることができるようですが、初詣のこの時期は「過食」になってしまうのか「お休み」になっていました。
Usually, worshippers are allowed to give "meals" to the temple, but during this time of the year of "Hatsu-moude ( = the first visit to a shrine in the year ), it was "closed" as if it would be "overeating".
お馬さん、ちょっと疲れてはりそう。。
The horse seemed a little tired.
☆
書道奉納が始まりました。
Calligraphy dedication has begun.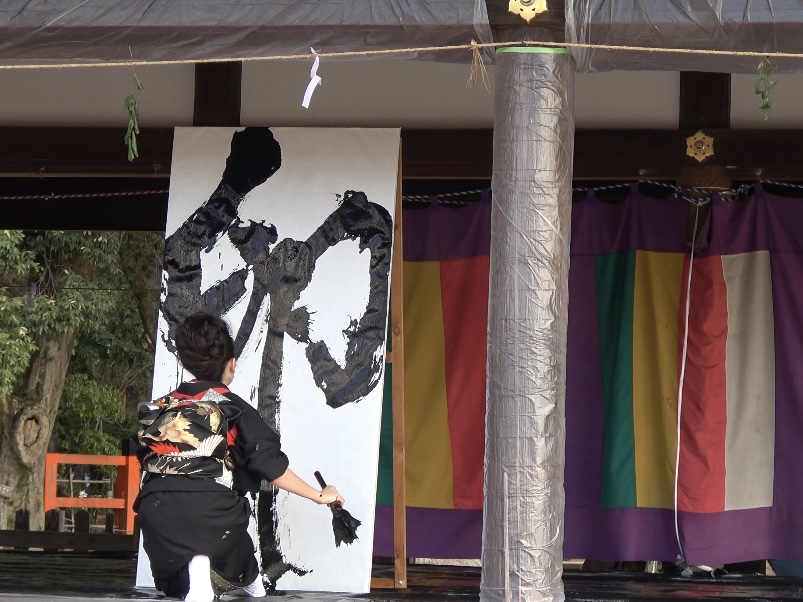 この書道家の方とは、私が仕事で京都府北部の与謝野町に赴任していた時からのご縁です。
I have known this calligrapher since I was posted to Yosano Town in northern Kyoto Prefecture on business.
☆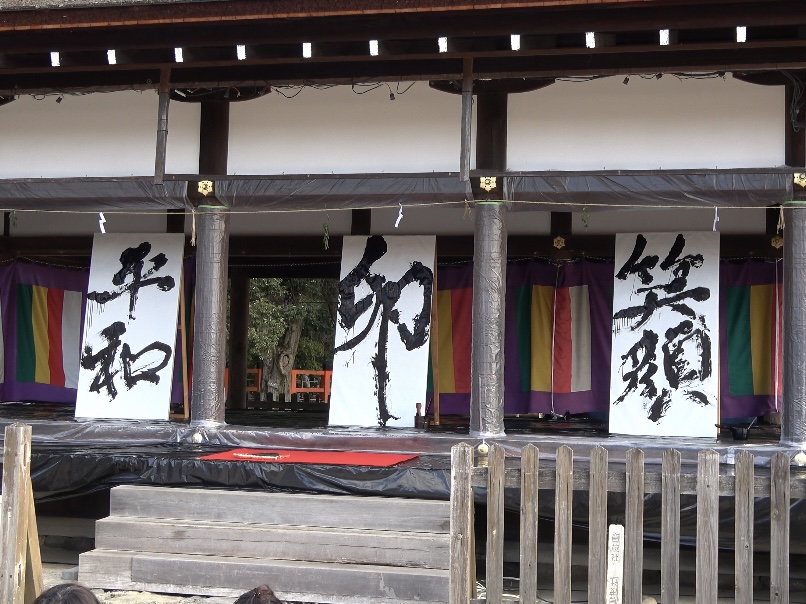 穏やかなお人柄から繰り出される力強い「書」は、見る者に深い印象を与えます。
The powerful calligraphy that comes from her gentle personality leaves a deep impression on us.
☆
次回のブログでは、この「書道奉納」を紹介したYouTube動画をアップします。
In my next blog, I will upload a YouTube video featuring this "Calligraphy Dedication".
今回もナレーションにチャレンジしたバージョン、英語バージョン、普段の話し言葉バージョンと3種類をご用意致しましたので、ぜひご覧ください。
Also in this blog, I have prepared three versions: a narration-challenged version, an English version, and a normal spoken language version, so please take a look.
☆
ご拝読、有難うございました。
Thank you for your reading this post.
またのお越しを、お待ちしています。
I'm looking forward to your next visit.