「船旅」を終え、京都に戻ります。
After finishing the "cruise trip", I will return to Kyoto.
天橋立駅から乗車したのは、京都丹後鉄道の観光列車「あかまつ」号です。
I got on the Kyoto Tango Railway sightseeing train "Akamatsu" from Amahashidate Station.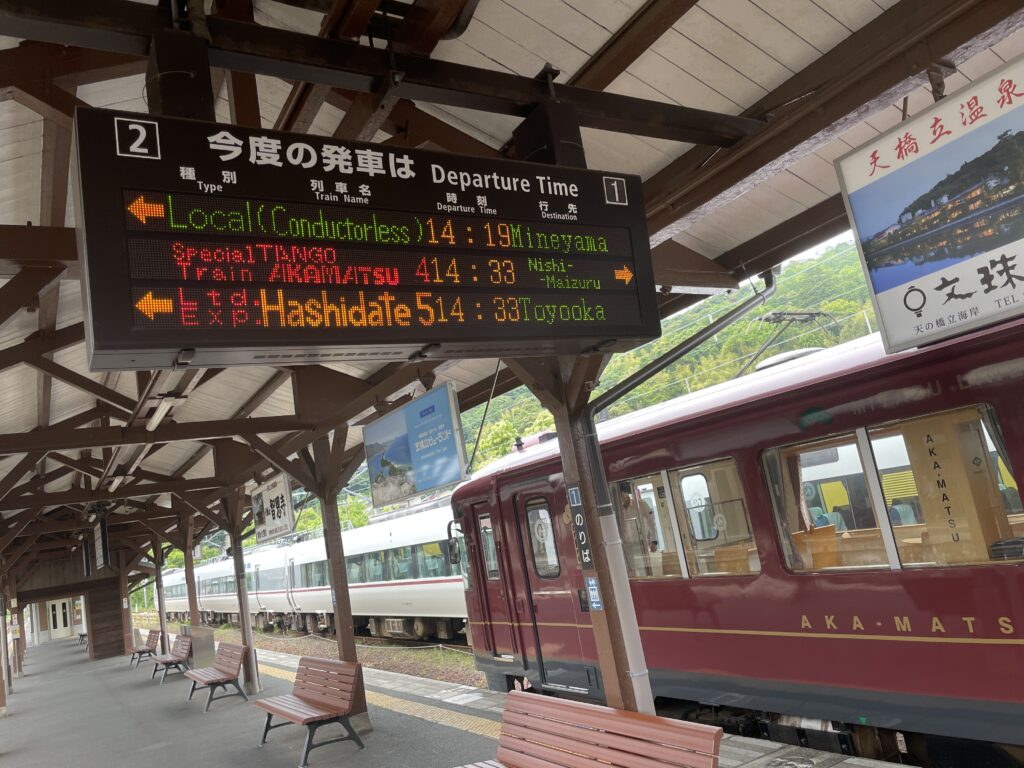 ☆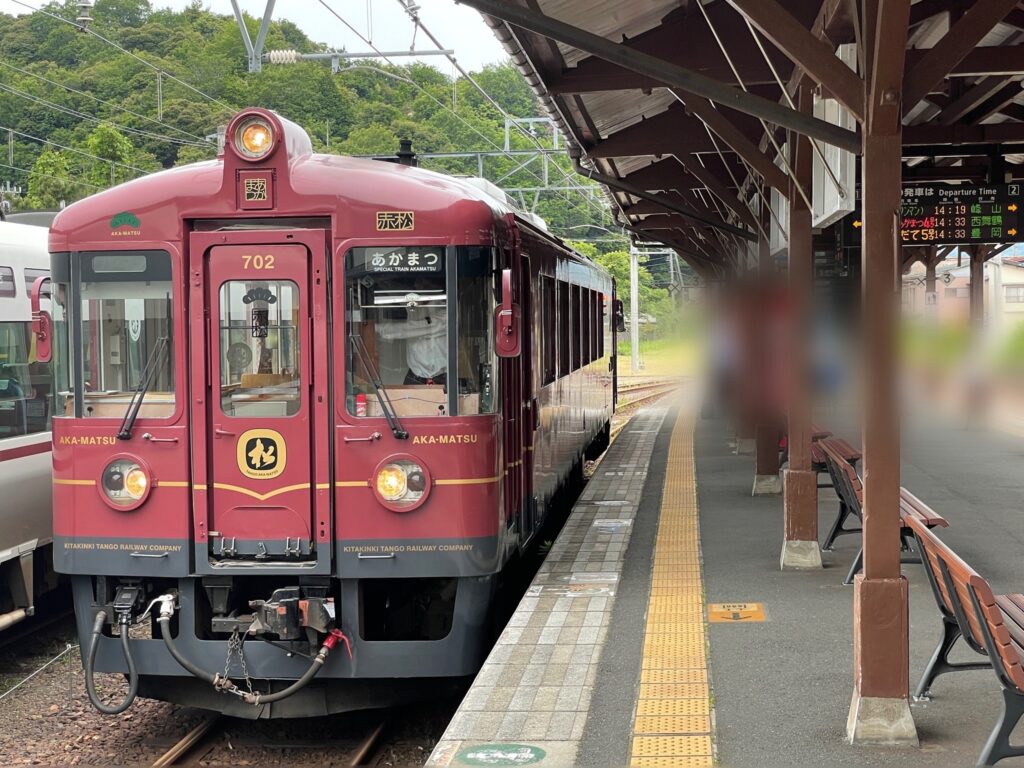 出発を待つ「あかまつ」号。
"Akamatsu" waiting for departure.
2013年にリニューアルされたものですが、今でも美しいフォルムです。
It was renewed in 2013, but it still has a beautiful form.
☆
駅に「撮り鉄」の方がおられると思うと、、
When I think that there is a " Tori – Tetsu ( = trainspotter ) " at the station,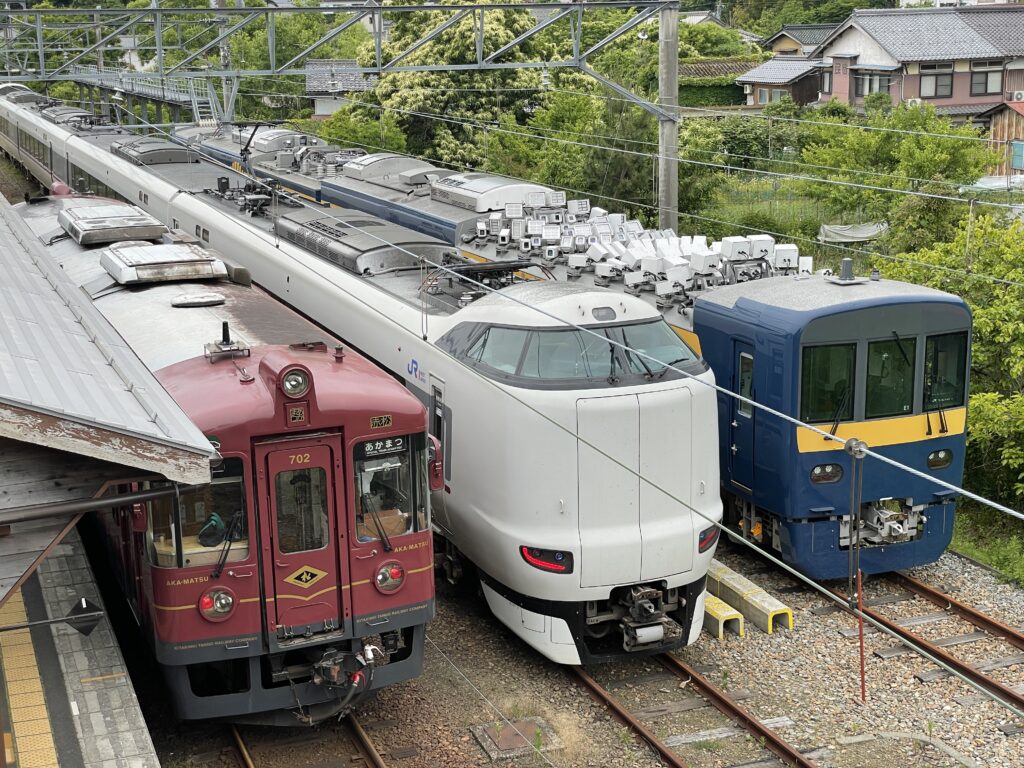 JR西日本の検測車、「DEC741」が京都丹後鉄道まで来てしました。
JR West's inspection car "DEC741" has arrived at Kyoto Tango Railway.
☆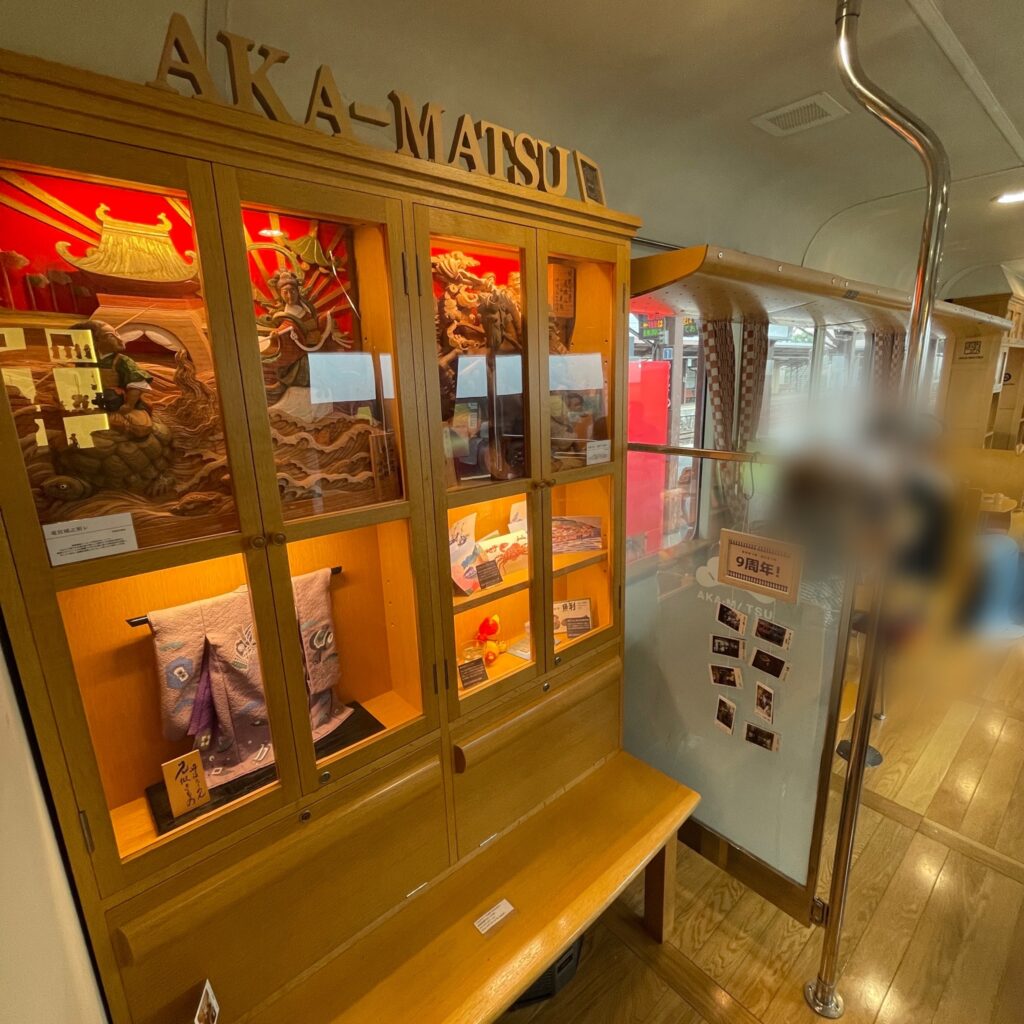 車内には丹後地方の特産品である。織物製品を展示するスペースもありました。
Inside the car is a special product of the Tango region. There was also a space to display textile products.
☆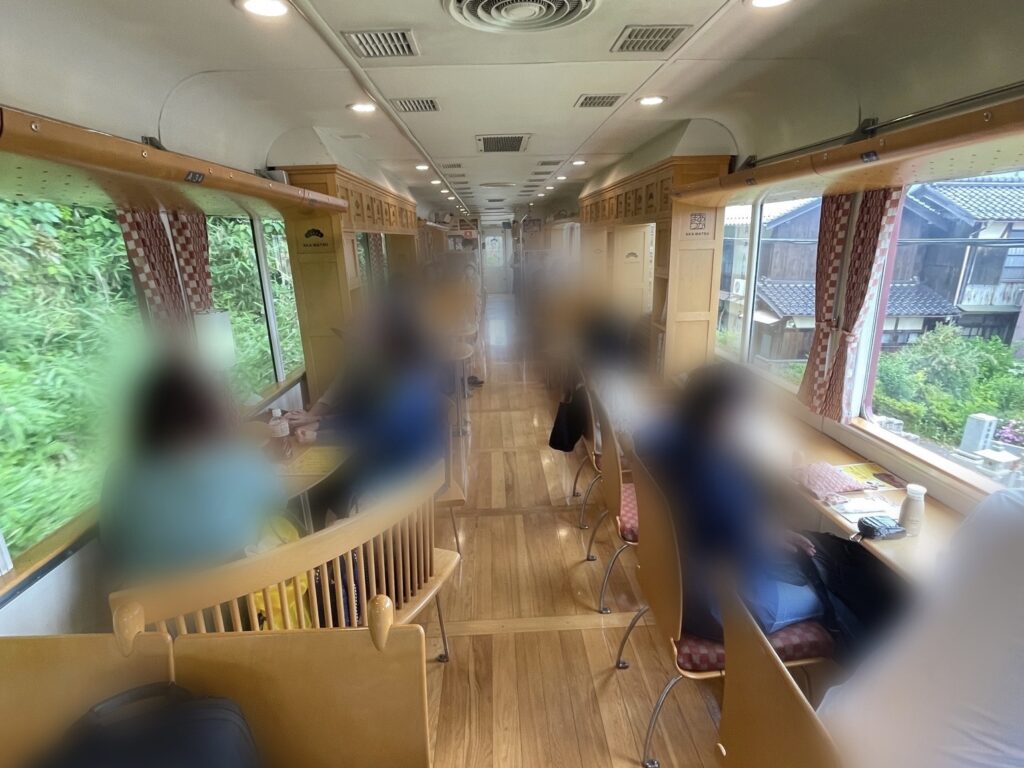 車内の雰囲気です。
The atmosphere inside the car.
座席は基本的に窓の外側を向いています。
The seats are basically facing the outside of the window.
☆
列車は、このような海岸線を走ります。(奈具海岸)
Trains run along such coastlines. (Nagu – Coast)
☆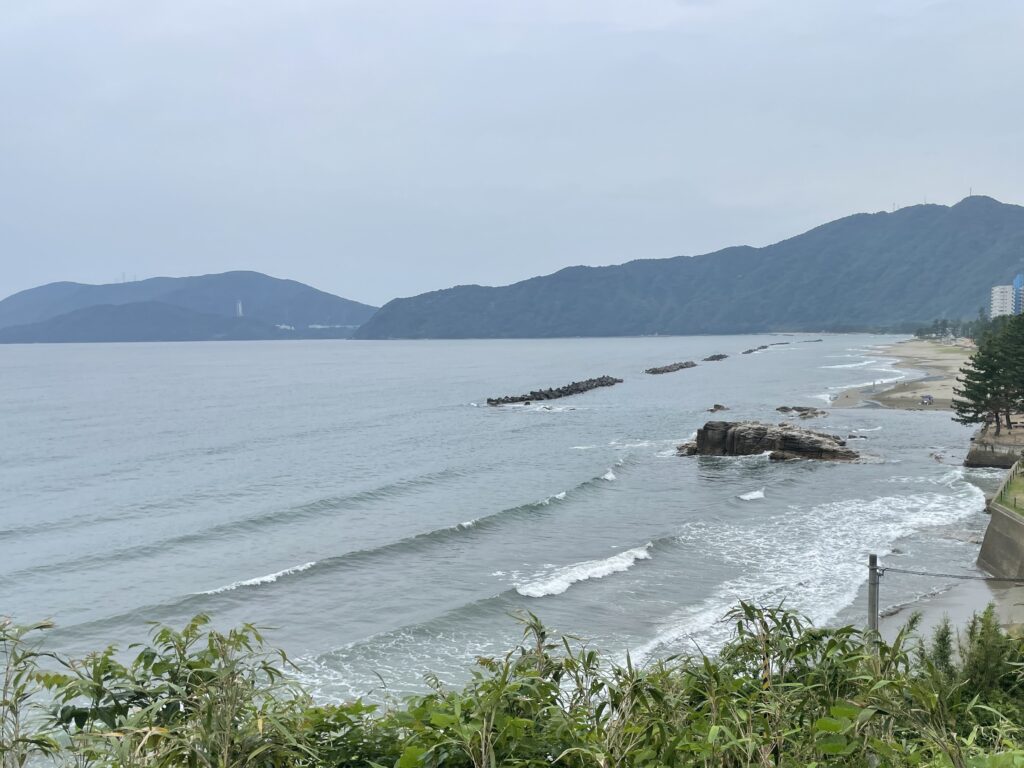 丹後由良の海水浴場です。ここには中学生の頃、キャンプで来たことがあります。
It is a beach of Tango Yura. I had the experience of coming to camp here when I was a junior high school student.
☆
そして列車は由良川河口にかかる鉄道橋(由良川橋梁)を渡ります。
The train then crosses the railway bridge (Yura River Bridge) over the Estuary of the Yura River.
水面の間近を走行するこの区間は、優雅さと迫力があります。
This section, which runs close to the surface of the water, is elegant and powerful.
☆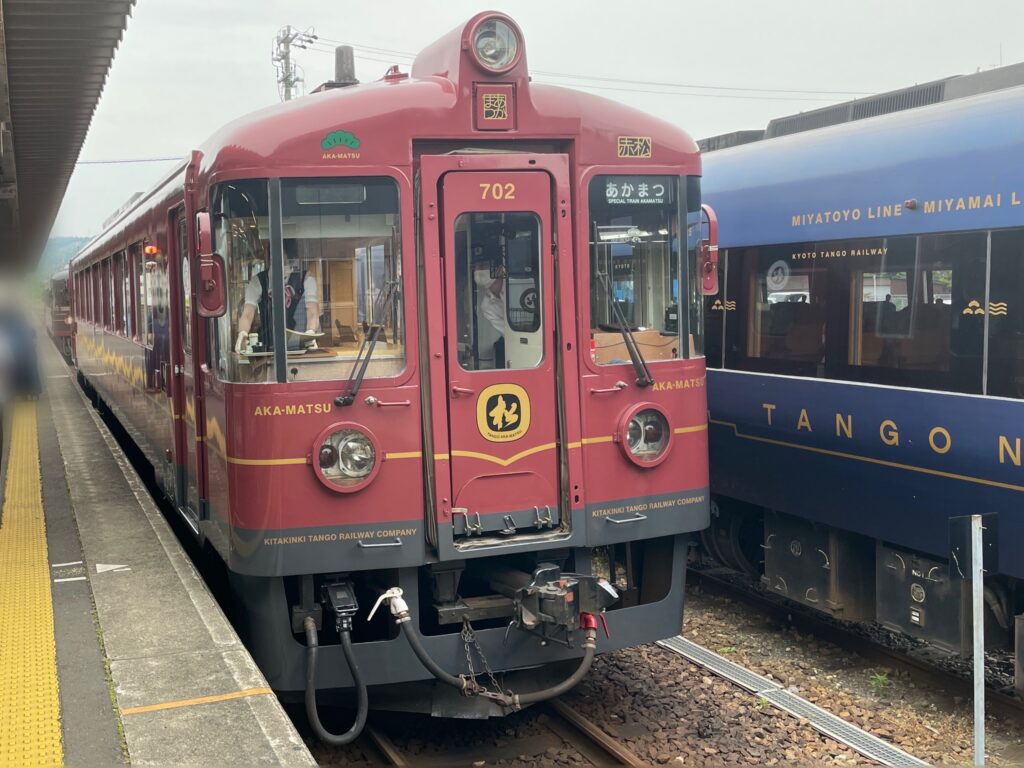 およそ1時間の旅を終え、西舞鶴駅に到着です。
After about an hour's journey, we arrived at Nishi-Maizuru Station.
☆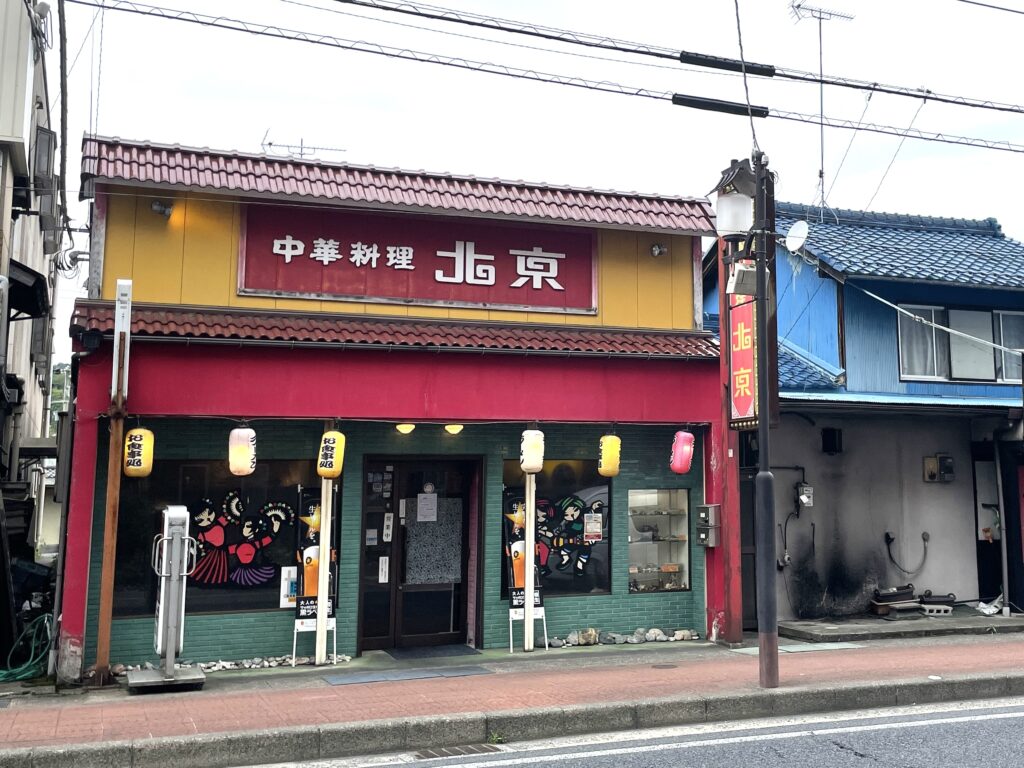 京都に帰る途中ですが、今回のシメは西舞鶴の町中華。
I'm on my way back to Kyoto, but I'll take an interval at Nishi-Maizuru's "Town Chinese Cuisine".
では、行ってきます。。
Well then, I'm going to lunch.
☆
ご拝読、有難うございました。
Thank you for your reading this post.
またのお越しを、お待ちしています。
I'm looking forward to your next visit.