055 Alternation of generations (世代交代).
< English is below >
☆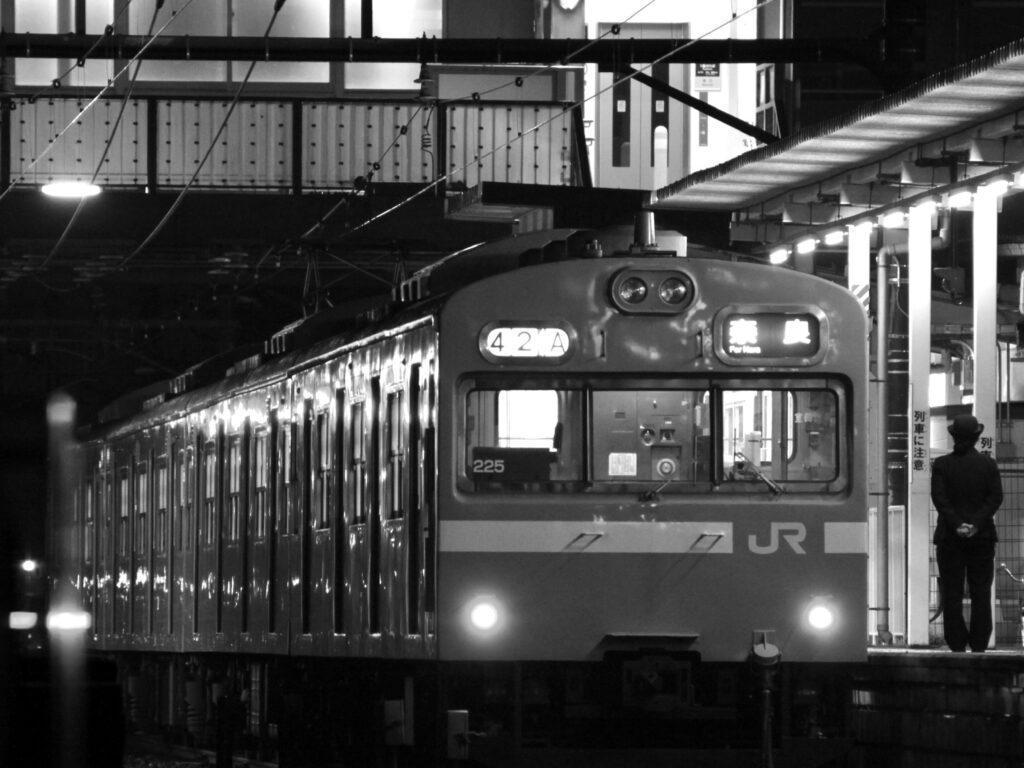 新田駅始発の奈良行き最終列車。
この写真は2019年3月の複線化工事、新田~六地蔵間が代行バス運行の時のものです。
JR奈良線の踏切を毎日通りながら、この103系の定期運用が3月11日までとは知りませんでした。
しかしながら、この形式の引退の日は近いと感じていたので、機会ある度に乗って、撮っておいてよかったと思います。
この車両には、おそらく乗務員室には冷房がなく、運転士さんや車掌さんには過酷な労働状況であったと思います。
外気温が40℃を超える日もある中、機器に囲まれながら冷房もなく、それほどの換気もできない現場で利用者の生命を預かるお仕事、頭の下がる思いです。
愛着のある、慣れ親しんだ車両の引退は寂しい限りですが、今回の103系の引退が、現場で働く人達の環境改善につながったのであれば、これもまたよかったのかなと思っています。
そして、関東の一部地域では惜しまれながら引退した205系が、JR奈良線では「これからの主役」であることを思えば、まだまだ恵まれた路線だと思います。
今日からは、また少しずつ、地元を走る205系の画像を撮り続けていこうと思います。
The last train bound for Nara Station from Shinden Station.
This photo is taken when the double-tracking work in March 2019, between Shinden station and Rokujizo station, was operated by a substitute bus.
While passing the railroad crossing of the JR Nara Line every day, I did not know that the regular operation of this 103 series would be until March 11.
However, I felt that the day of retirement in this series was near, so I'm glad I took the opportunity to take a picture.
I think this vehicle probably had no air conditioning in the crew room, and the working conditions were harsh for the drivers and conductors.
There are days when the outside temperature exceeds 40 degrees Celsius, and I feel like I'm going down to the job of taking care of the user's life at the site where there is no air conditioning and there is not much ventilation while being surrounded by equipment.
The retirement of a familiar and familiar vehicle is lonely, but if the retirement of the 103 series led to an improvement in the environment of the people working in the field, I think it would have been good as well.
And, considering that the 205 series, which was retired in some areas of the Kanto region in Japan, is the "leading role in the future" on the JR Nara Line, I think it is still a blessed route.
From today, I will continue to take images of the 205 series running in my home town little by little.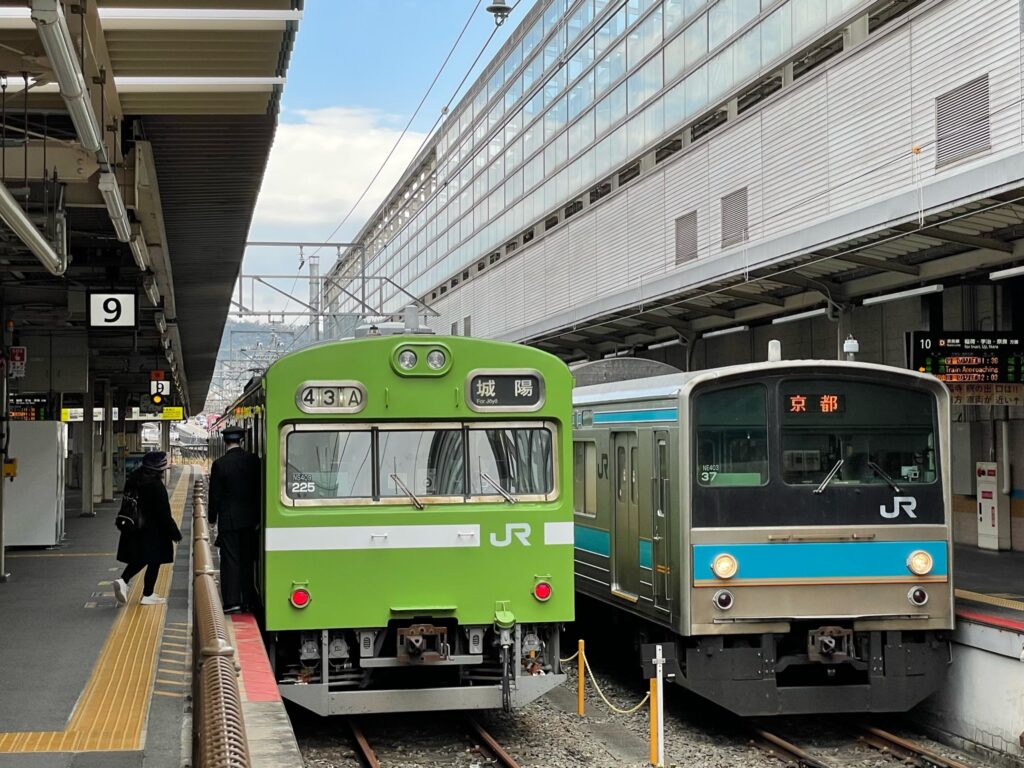 ☆
ご拝読、有難うございました。
またのお越しを、お待ちしています。
Thank you for your reading this post.
I'm looking forward to your next visit.