045 Japanese Persimmon House. (柿屋)
< English is below >
ここは京都府南部に位置する、宇治田原町です。
秋が深まってくると、茶畑のそばにある柿の木にたくさんの実が実ります。
This is Ujitawara Town, located in the southern part of Kyoto Prefecture.
As autumn deepens, many fruits grow on the persimmon trees near the tea plantations.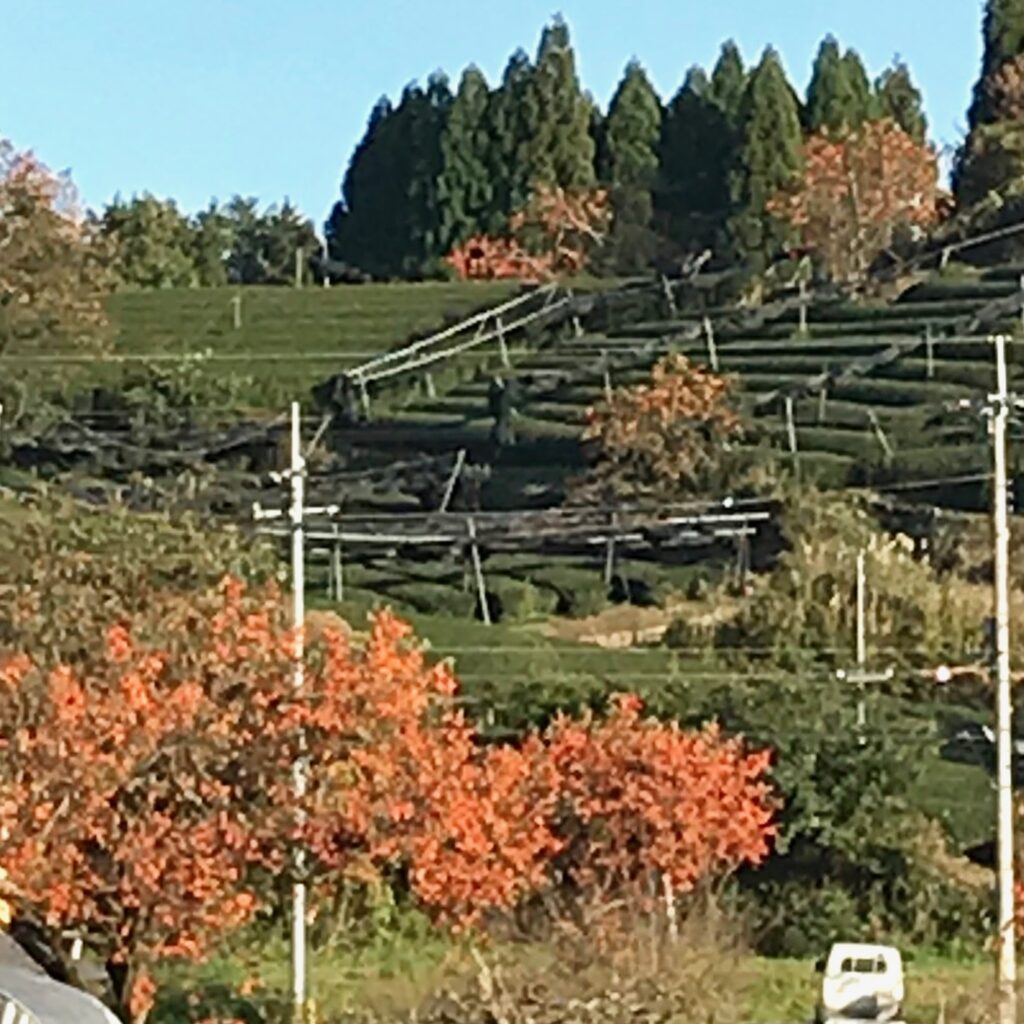 ☆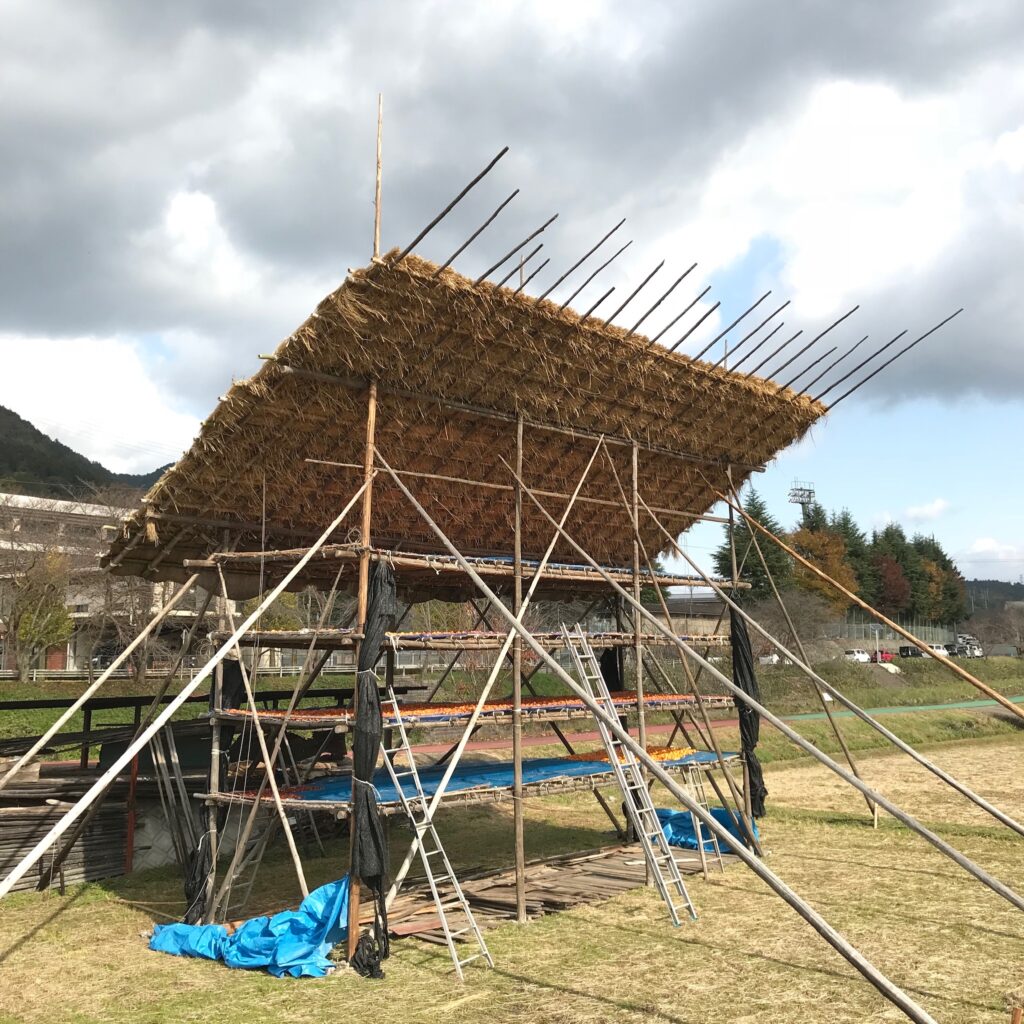 そして柿が収穫される頃には、町内のあちこちに⬆️のような「柿屋」と呼ばれる物が建てられます。
柿屋とは? ➡️ https://ujitawara-kyoto.com/sightseeing/nature/柿屋(かきや)/
And by the time the persimmons are harvested, things called "Kakiya" like ⬆️ will be built around the town.
What is Kakiya? ➡️ "Kakiya", which is a shelf for drying the dried persimmon "Korogaki" peculiar to Ujitawara, will be assembled in the rice field after harvesting from the beginning of November. The skeleton of the log is covered with straw, but the work is done manually by the farmers. Such a landscape can be said to be a tradition of early winter unique to Ujitawara, and can only be seen until the end of December when the Korogaki is completed and the Kakiya is dismantled.
☆
柿屋の中は⬇️ような造りになっていて、皮を剥いた柿を「干し柿」にするために乾燥されています。
The inside of the "Kakiya" is made like ⬇️, and the peeled persimmons are dried to make them "dried persimmons".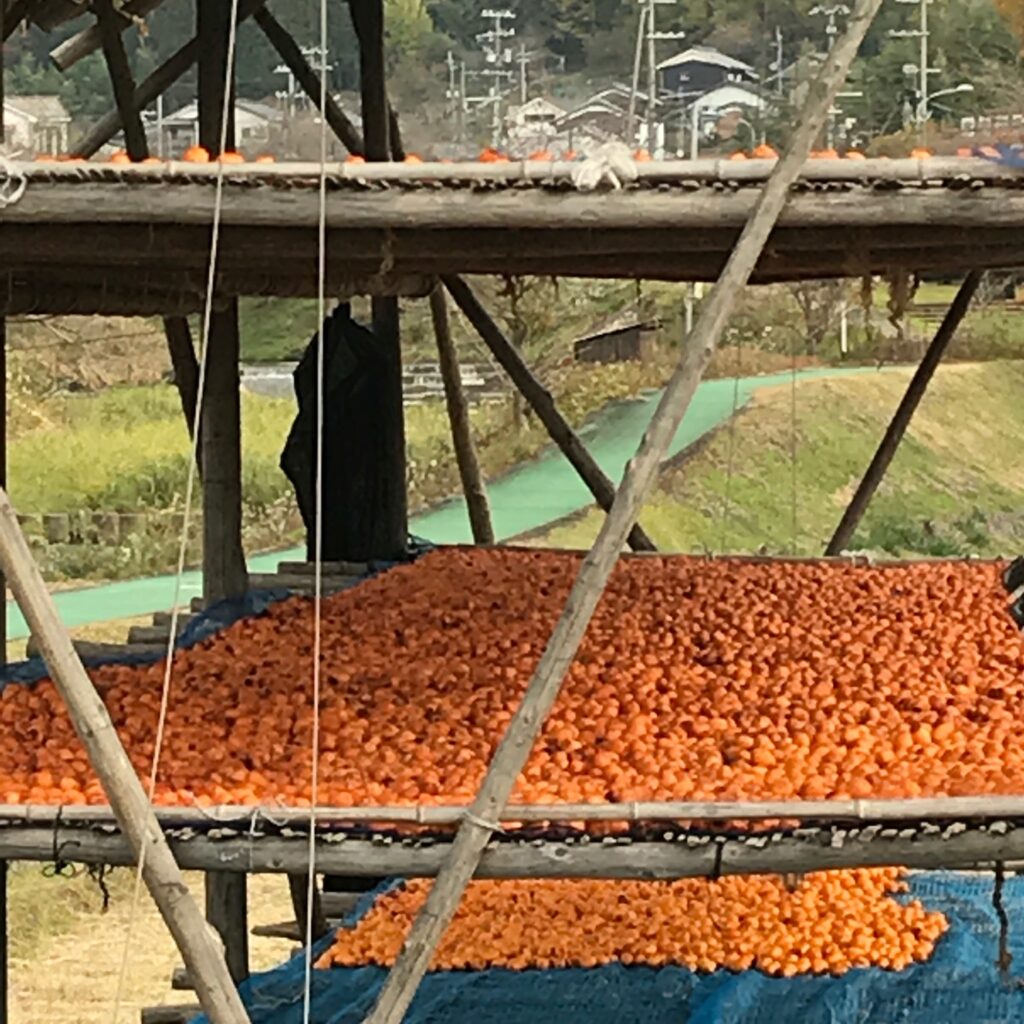 ここでは、干し柿は「古老柿(ころがき)」と呼ばれていて、町の特産品になっています。
かつては農閑期における農家の方の収入源として生産が始められたそうですが、今では生産者の減少により、古老柿の生産量も減少しているとのことです。
柿が収穫される決まった期間に、多くの古老柿を生産するために、このような大掛かりな柿屋を組み立てて、一気に乾燥処理が行われているのです。
この柿屋は、一年のうちで古老柿を作る11月から12月の間の一ヶ月程度の期間にのみ建てられていて、生産時期が終われば解体されます。
Here, dried persimmons are called "Korogaki" and are a specialty of the town.
( The literal translation of "Korogaki" into English means "old and old persimmon." )
In the past, production was started as a source of income for farmers during the off-season, but now the production of "Korogaki" is decreasing due to the decrease in producers.
In order to produce many "Korogaki" during the fixed period when the persimmons are harvested, such a large-scale "Kakiya" is assembled and dried at once.
This Kakiya is built only during the period of about one month from November to December when Korogaki is made in the year, and it will be dismantled when the production period is over.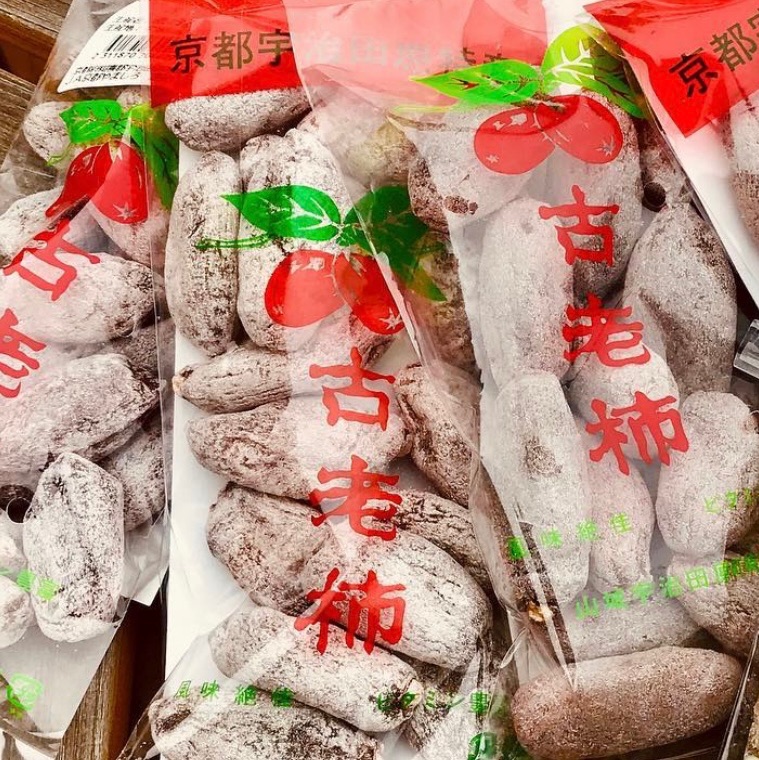 出来上がった古老柿は⬆️のように袋詰めされ、宇治田原町内のお店やネットショップで販売されています。
お正月用のお茶受けとして、ぜひ一度お試しください。
The finished Korogakies are packed in bags like ⬆️ and sold at shops in Ujitawara Town and online shops.
Please try it once as a tea tray for the New Year.
☆
ご拝読、有難うございました。
またのお越しを、お待ちしています。
Thank you for your reading this post.
I'm looking forward to your next visit.