121 Vintage train running along the seaside.
( A Trip to Toyama 3 / 3 )
☆
富山新港クルーズの後は、再び万葉線に乗車。
After the Toyama Shin-ko ( = New Port ) cruise, I boarded the Manyo Line train again.
旧式の釣り掛けモーター音が響く、素晴らしい車両です。
It is a great train with the sound of an old motor.
On the front of the car is written "Coca-Cola" in Japanese.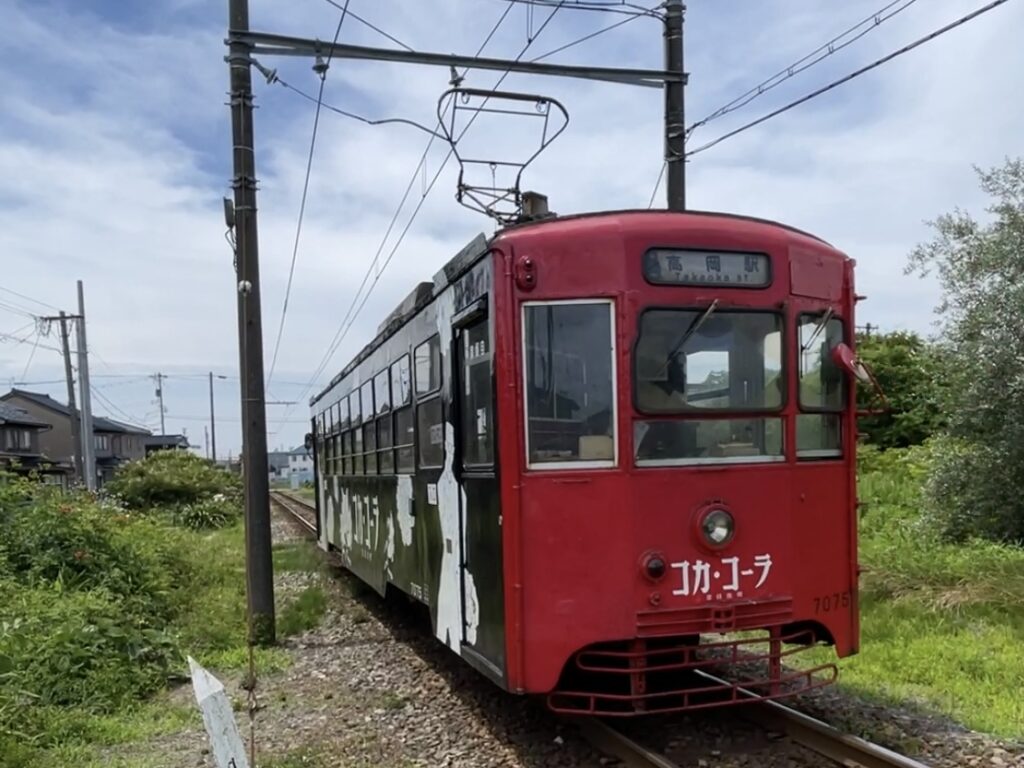 中伏木駅で下車し、次の目的地へ向かいます。
I get off at Naka-fushiki station and head for my next destination.
☆
次の列車に乗るために、富山湾に注ぐ小矢部川の河口に架かる、「伏木万葉大橋」と徒歩で渡ります。
I cross the Fushiki-Manyo Bridge, which spans the mouth of the Oyabe River into Toyama Bay, on foot in order to catch the next train.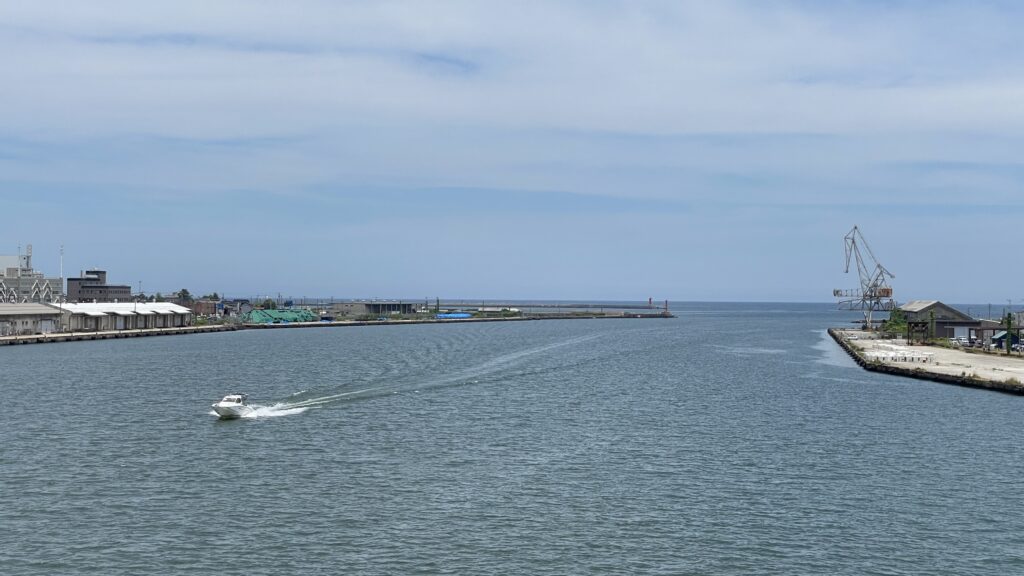 全長610mの壮々たる風景。
Magnificent scenery with a total length of 610 meters.
伏木万葉大橋の航空写真は、こちらのサイトに掲載されています。
An aerial view of the Fushiki-Manyo Bridge can be found on this website, although it is in Japanese.
☆
先ほどの大きな橋を越えて、伏木駅にやってきました。
I came to Fushiki station across the large bridge I had just crossed.
次のターゲットは、JR氷見線です。
The next target is the JR Himi Line.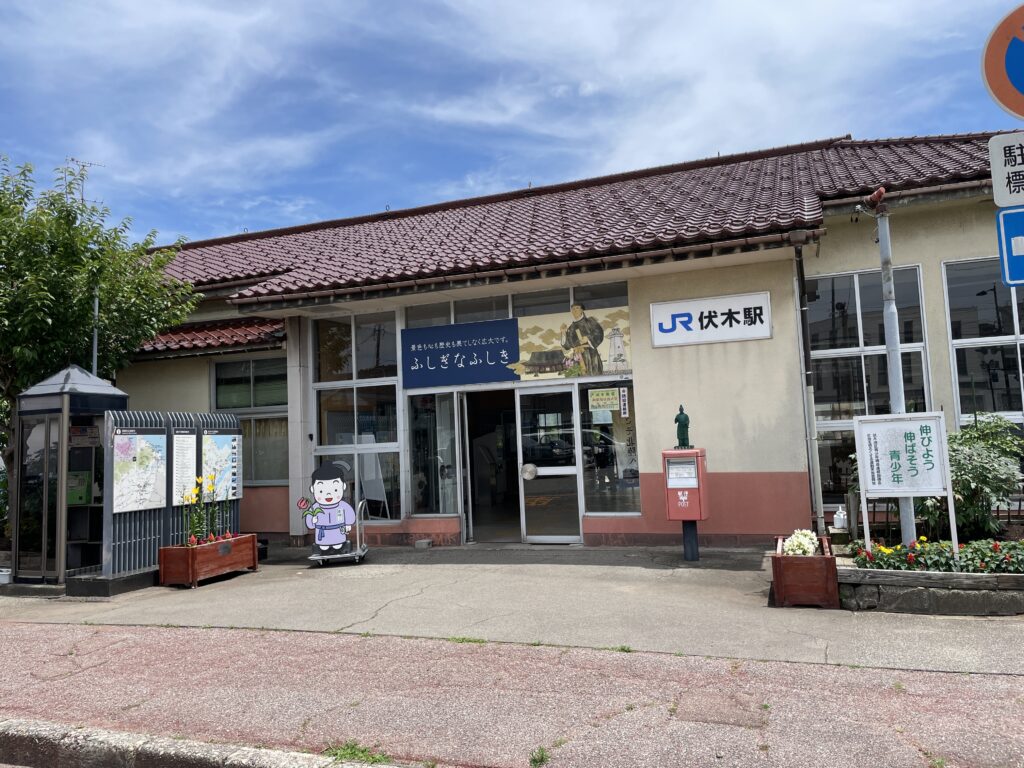 ☆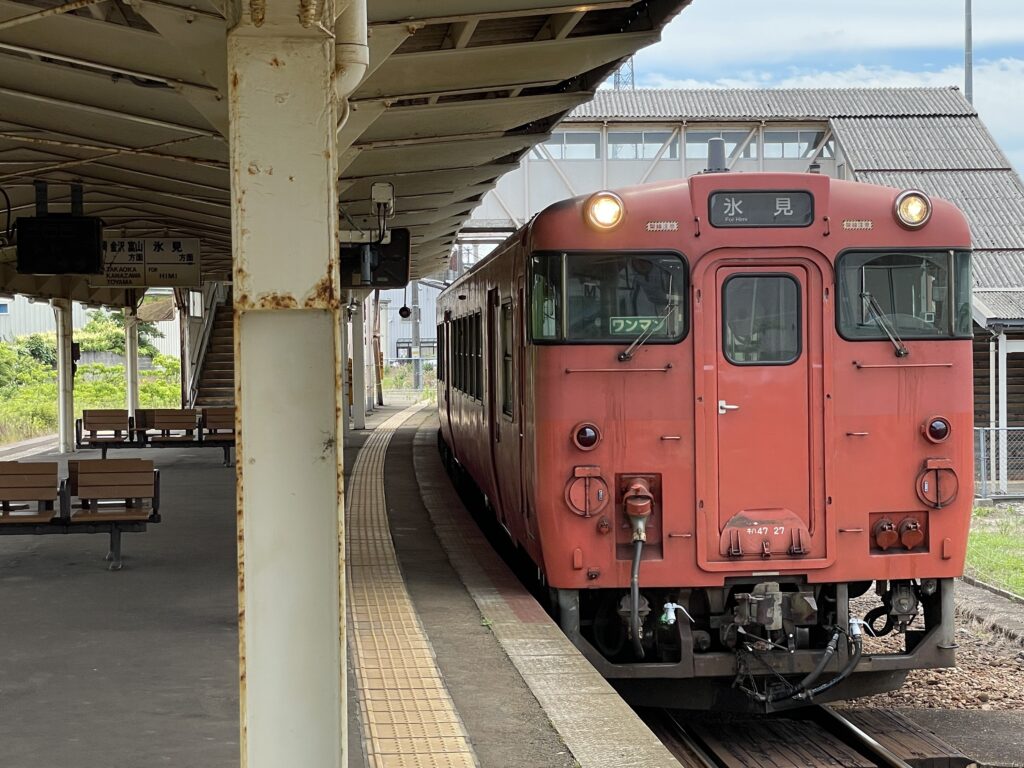 入線してきたのは、今回の旅の一番のお目当てである「キハ47系」ディーゼルカーです。
The train arriving at the station is an old diesel car (Series 47), the most desired train of the trip.
☆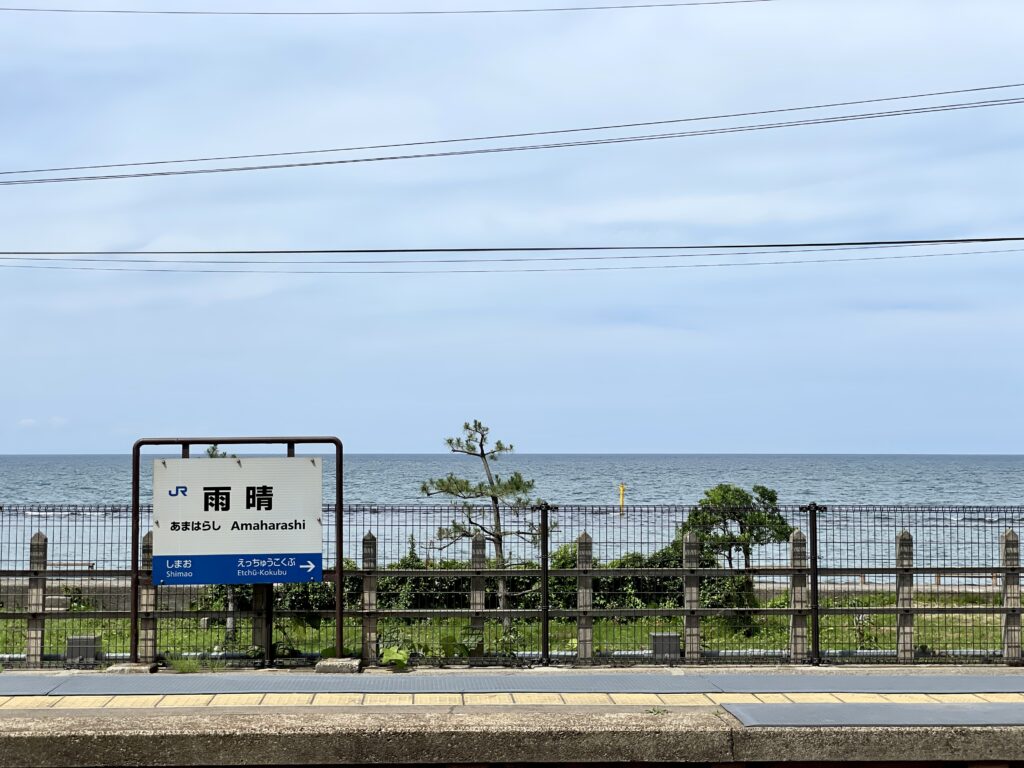 目の前に海が広がる、「雨晴駅」で下車しました。
I got off at the "Ame-haru" station, where the bay stretches out before my eyes.
"Ame-haru" means the rain stops and the sky clears up.
☆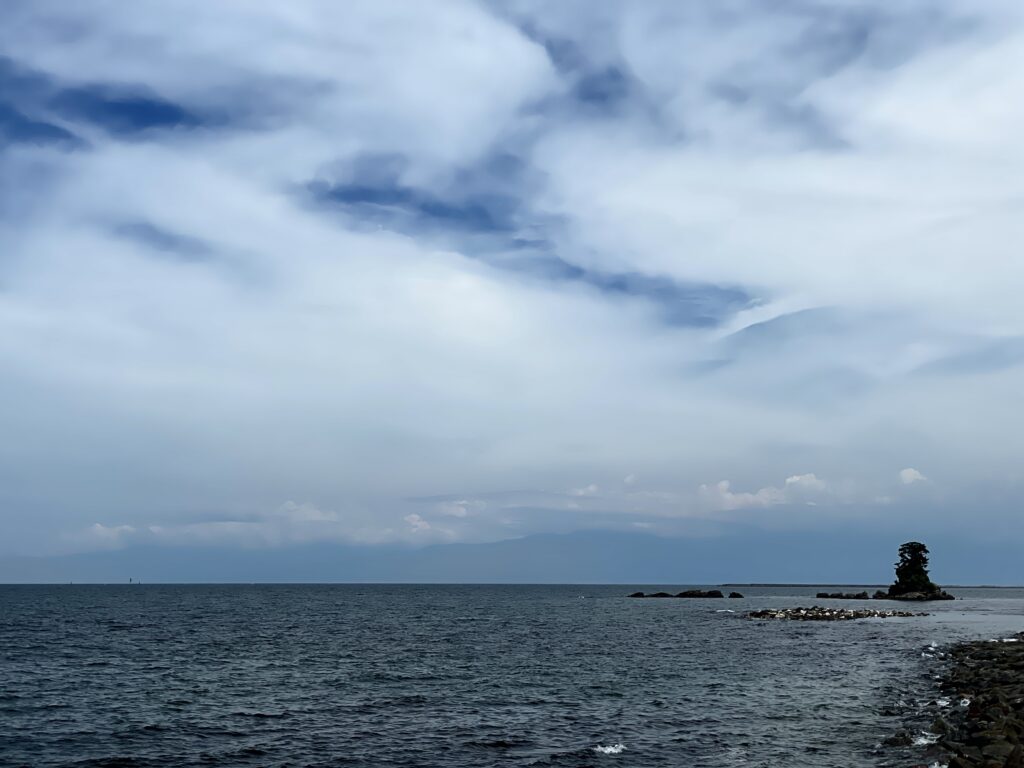 海岸に出ると、富山湾越しに立山連峰の姿を見ることができました。
Once on the coast, the Tateyama mountain range could be seen over Toyama Bay.
☆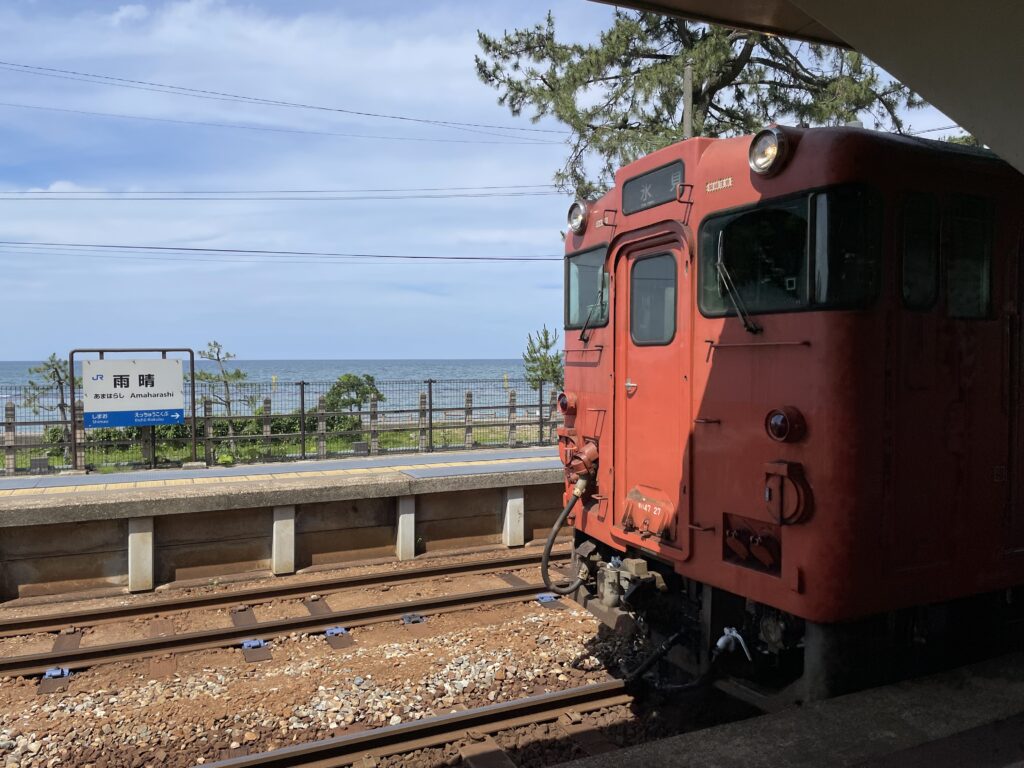 絶景と名車の組み合わせ。
A combination of a great view and a nice train.
今回も、素晴らしい旅となりました。
This trip was also a wonderful one.
☆
ご拝読、有難うございました。
Thank you for your reading this post.
またのお越しを、お待ちしています。
I'm looking forward to your next visit.
☆
☆
☆
ところで、この日の帰り道ですが、、
By the way, on the way home this day,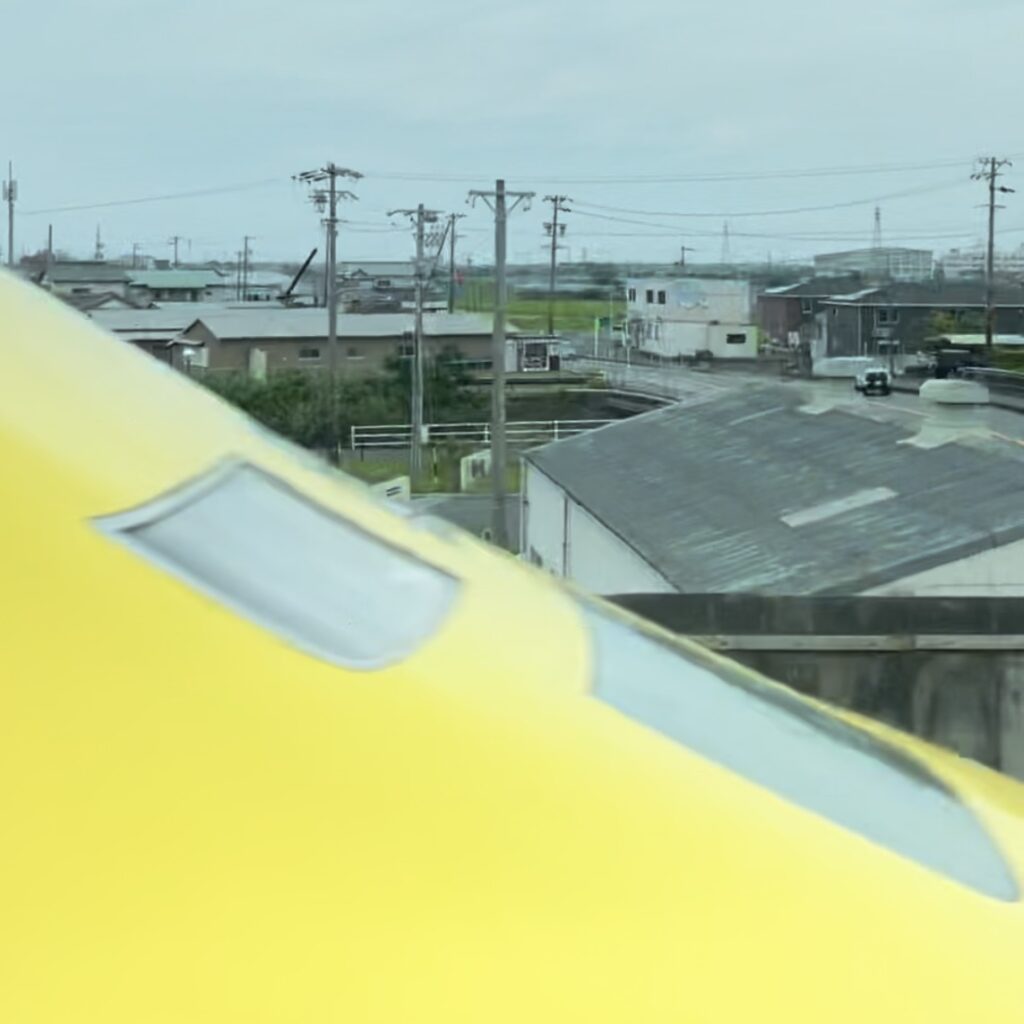 さらに、素晴らしい車輌を見ることができました。
I was able to meet "Doctor Yellow," the inspection train of the Tokaido Shinkansen, which is said to bring happiness.