077 A small railroad company.
☆
今回の目的地は、千葉県の銚子市。太平洋に面した、日本有数の漁港の町です。
My destination this time is Choshi City in Chiba Prefecture. Facing the Pacific Ocean, it is one of the leading fishing port towns in Japan.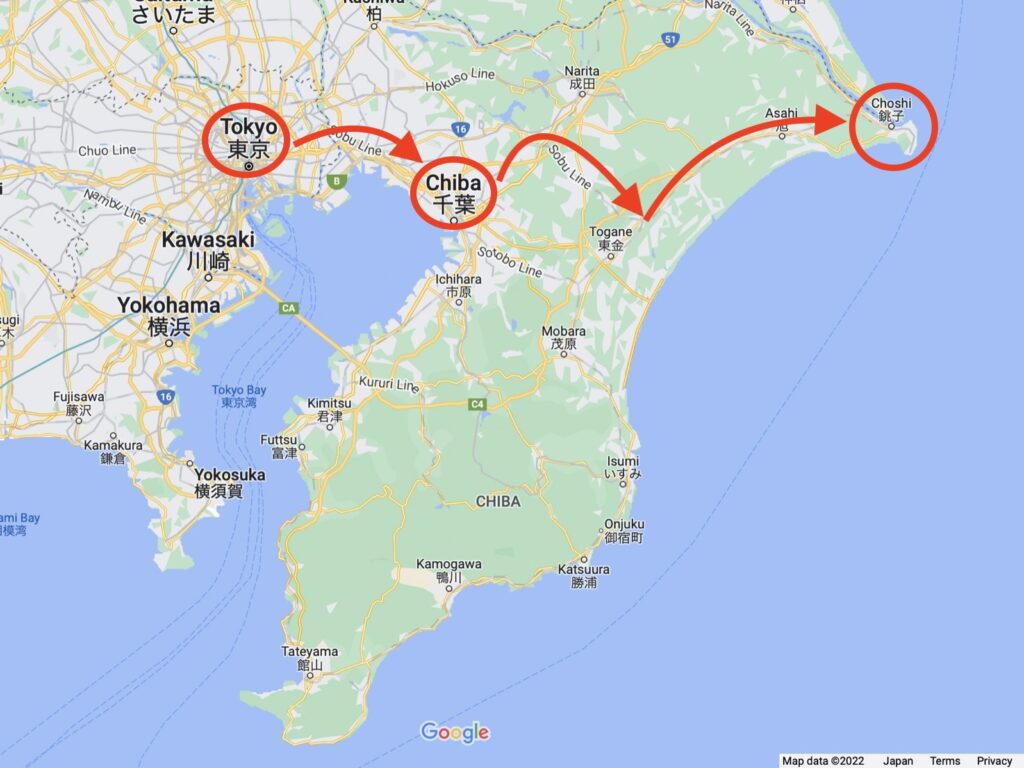 ☆
出発は東京駅の地下ホーム。ここから銚子駅までは、特急列車で2時間程度です。
Departure is from the underground platform of Tokyo Station. It takes about 2 hours from here to Choshi Station by Limited Express train.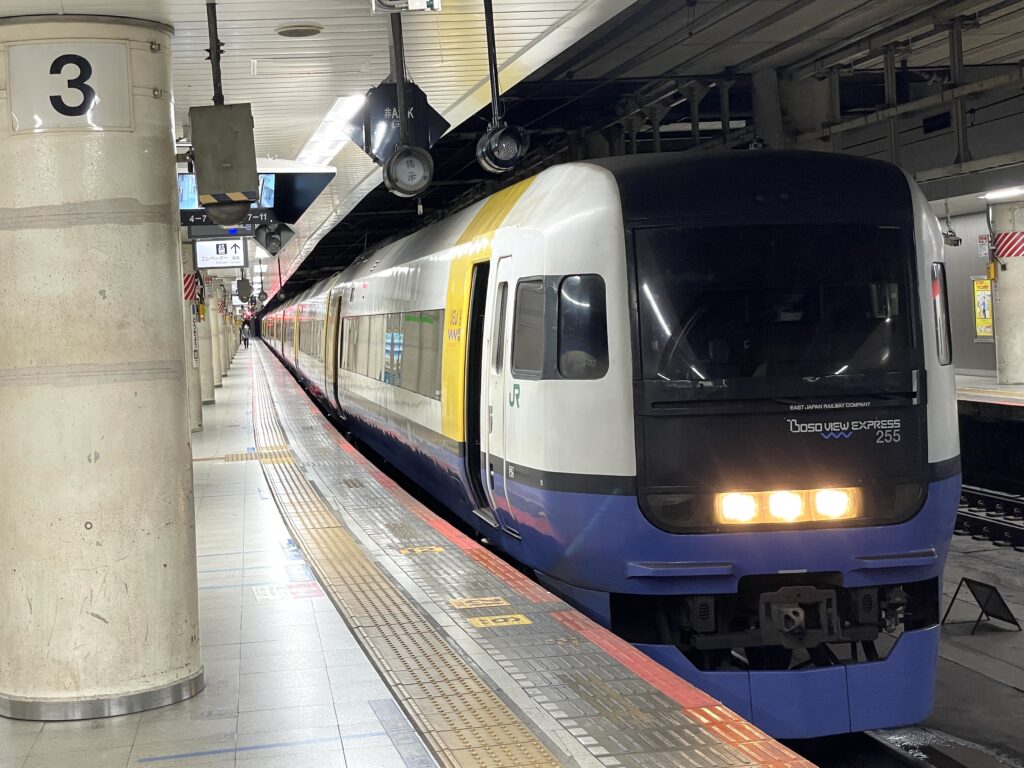 ☆
東京駅を出発して程なくすると、左手に「東京スカイツリー」が見えてきます。
Shortly after leaving Tokyo Station, you will see the "Tokyo Sky Tree" on your left.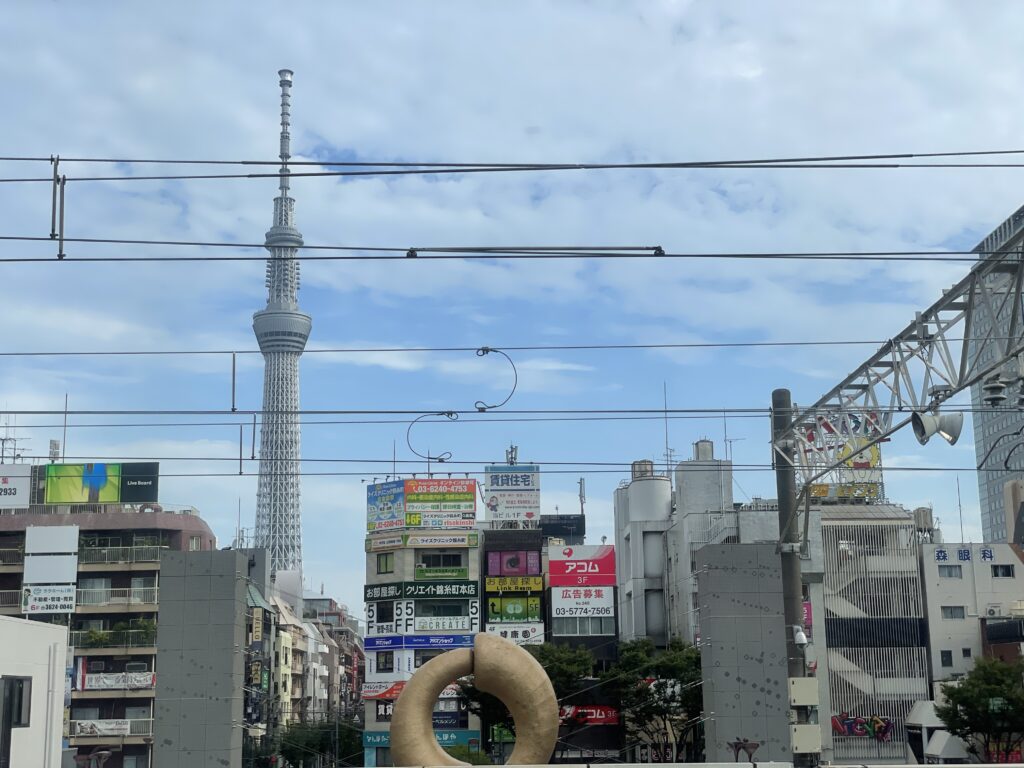 ☆
江戸川を越え、千葉県に入ります。
Cross the Edogawa River and enter Chiba Prefecture.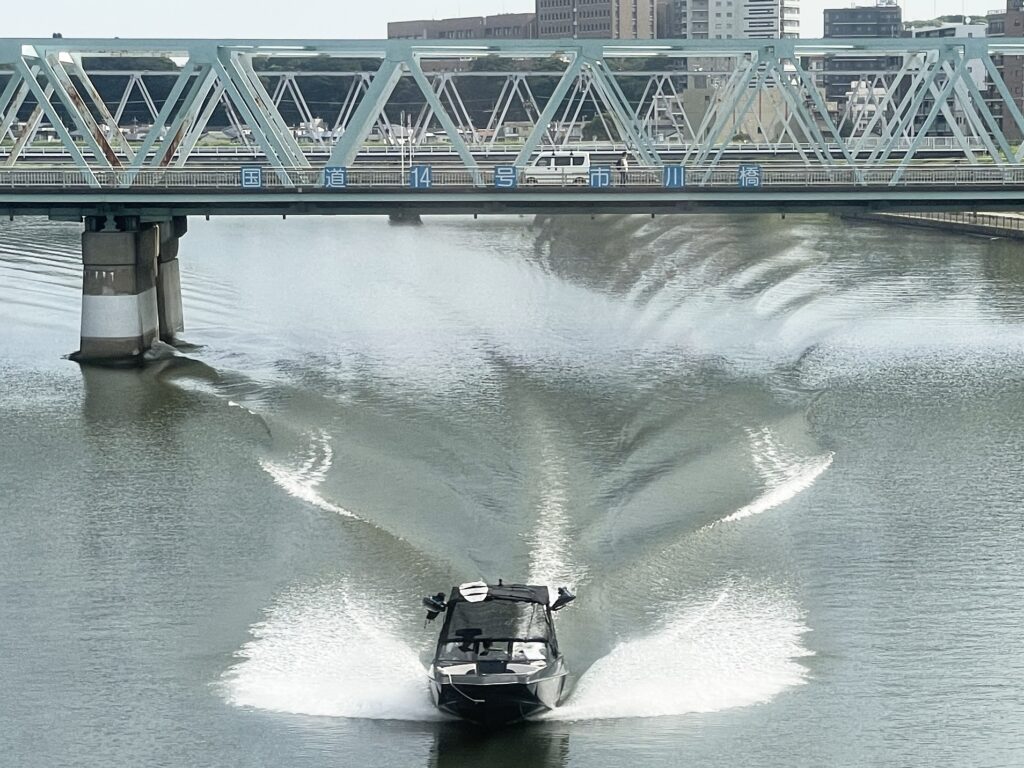 ☆
銚子駅に着くと、漁港の町らしくホームでは「鯛」がお出迎え。
When you arrive at Choshi Station, you will be greeted by a "sea bream" on the platform, as if you were in a fishing port town.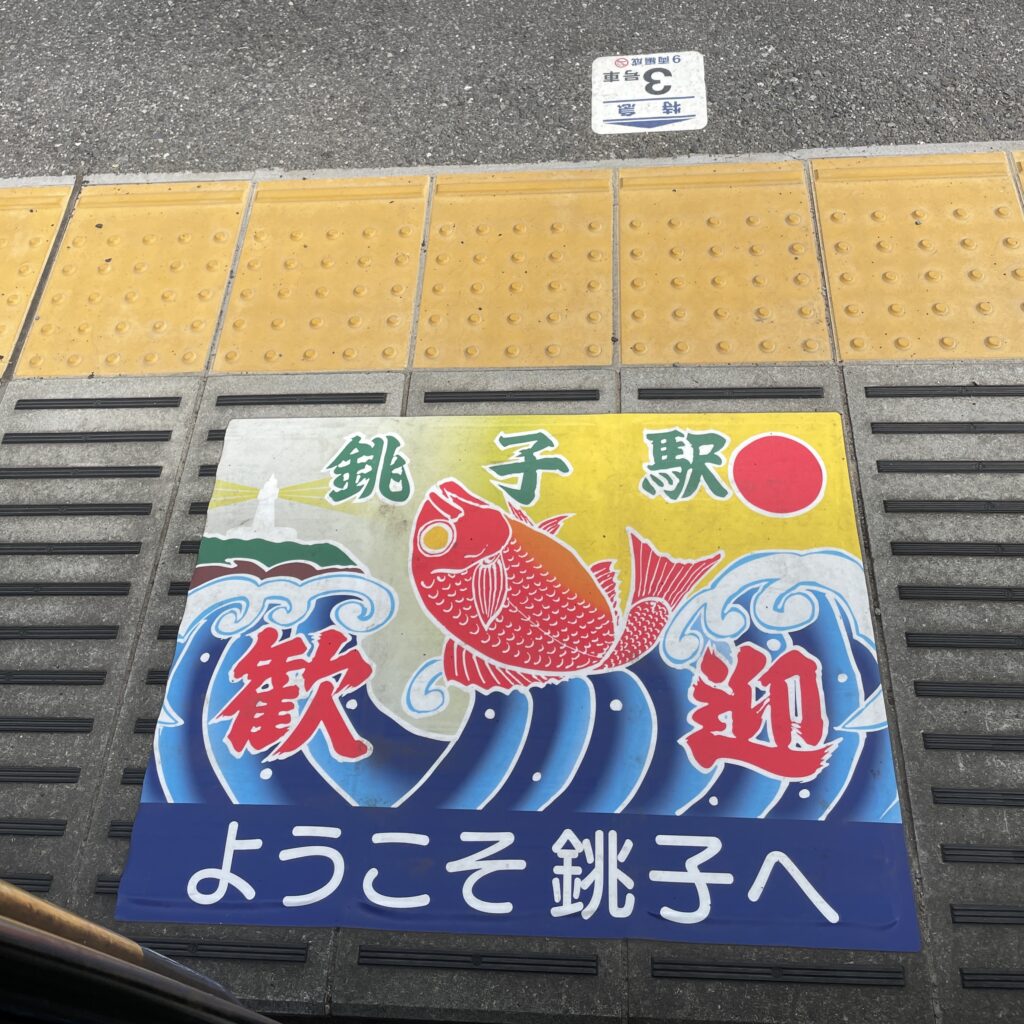 ☆
ここからは今日の目的の一つである銚子電鉄が走っていますが、時間もあったので、隣の「仲ノ町駅」まで歩いてみました。
From here, the Choshi Electric Railway, one of today's objectives, runs, but since I had time, I walked to the next station, Nakano-cho Station.
仲ノ町駅に近づくと、有名な醤油工場の前に止められている銚子電鉄の車両がありました。
As I approached Nakanomachi Station, I saw Choshi Electric Railway cars parked in front of the famous soy sauce factory.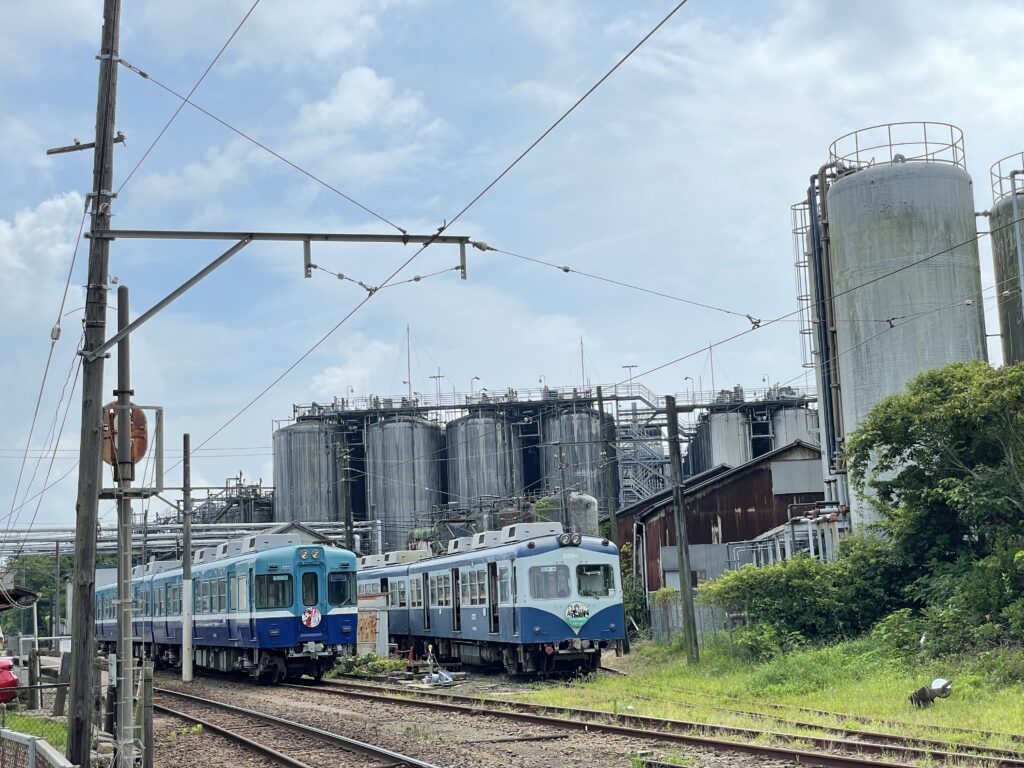 ☆
仲ノ町駅です。風情あふれる建物ですね。
Nakanomachi Station. It is a tasteful building.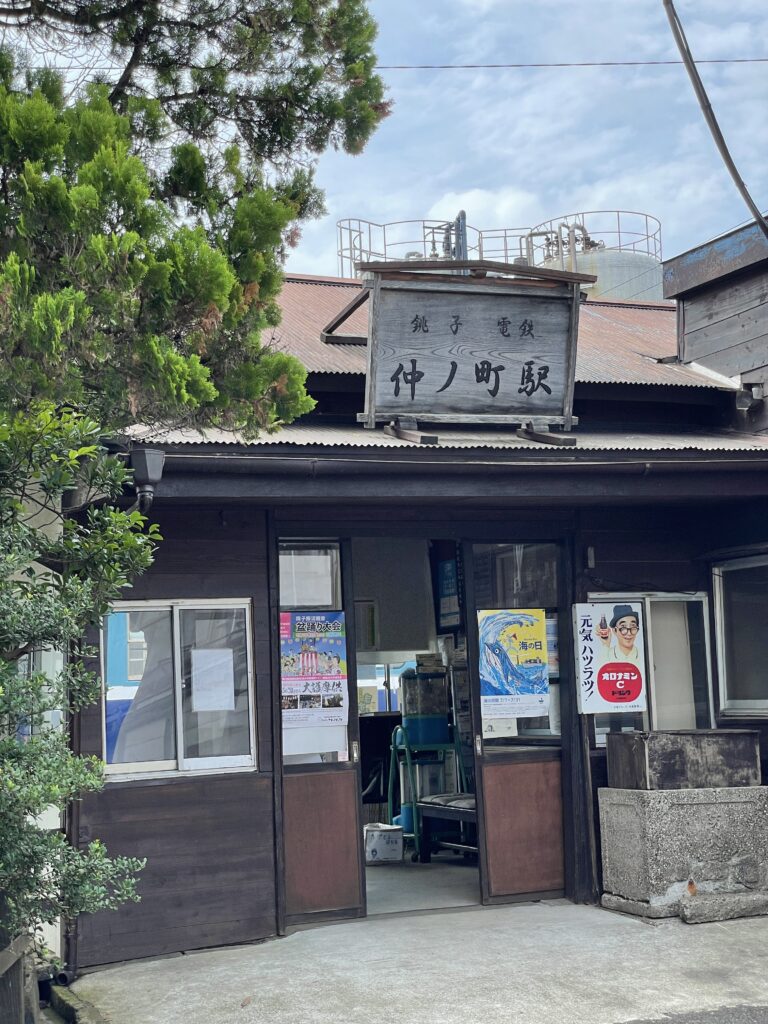 ☆
ここまで、銚子駅から仲ノ町駅まで歩いてきましたが、もう一度銚子駅まで戻って次の目的地である外川(とかわ)駅に向かうこととします。
So far, I have walked from Choshi Station to Nakanomachi Station, but I will return to Choshi Station once more and head for my next destination, Tokawa Station.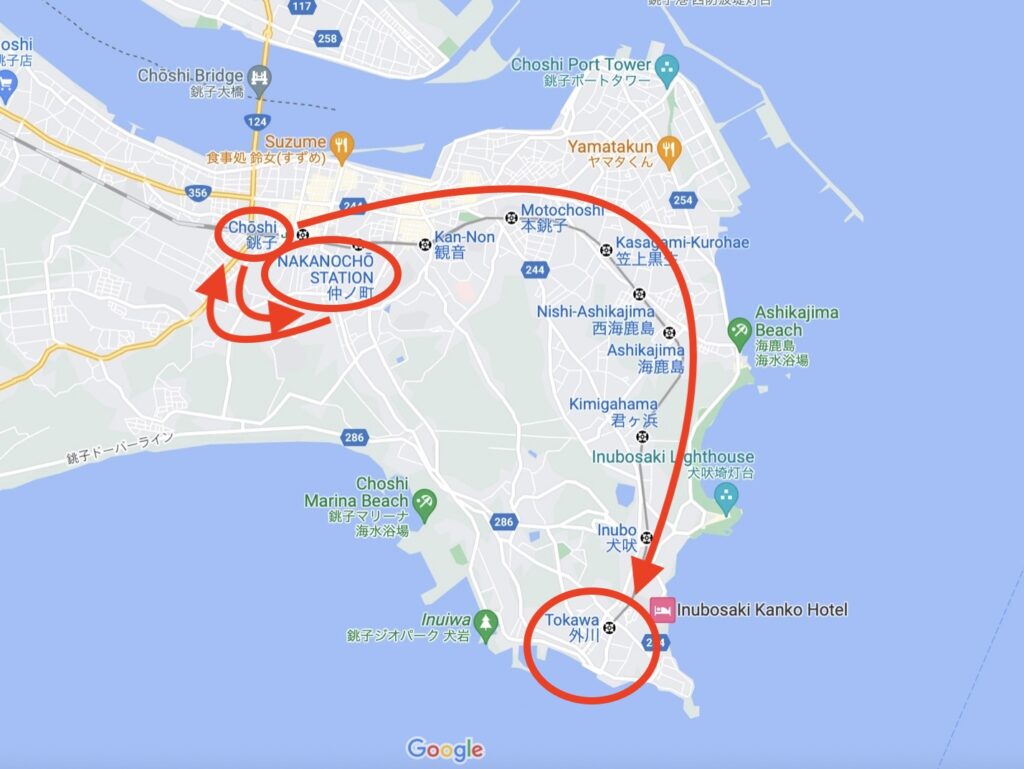 ☆
利用するのは、この列車です。
I used this train.
仲ノ町駅に止まっていた車両と比べて、なんだかポップな雰囲気がしています。
Compared to the car that stopped at Nakanomachi Station, it has a somewhat poppier look.
車内にはお客さまが多くおられたので、撮影することができませんでしたが、この車両は海外でも活躍されているアーティストの方とのコラボレーションがされています。
Although I was not able to take pictures of the train because there were many customers on board, this train has been collaborated with an artist who is also active overseas.
ご興味のある方は、銚子電鉄さんのホームページをご覧いただければと思います。
I've attached a link to Choshi Dentetsu's website, although it is probably only in Japanese. If you are interested, please take a look for your reference.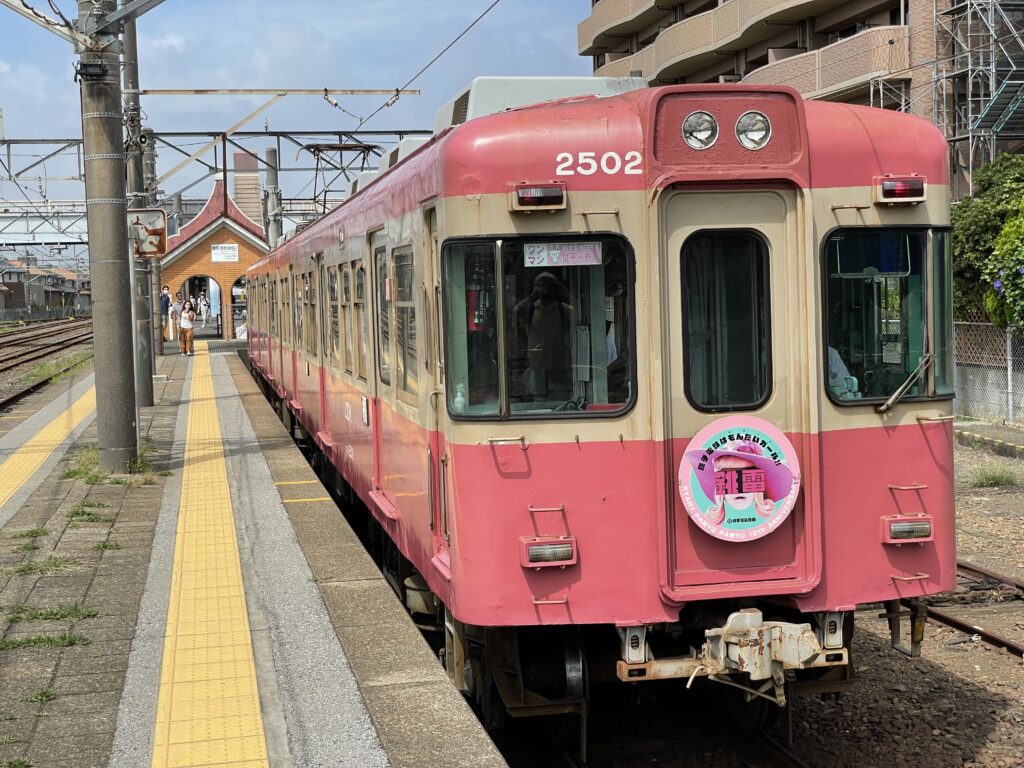 ☆
夏らしい風景をひとつ。
One summery scene.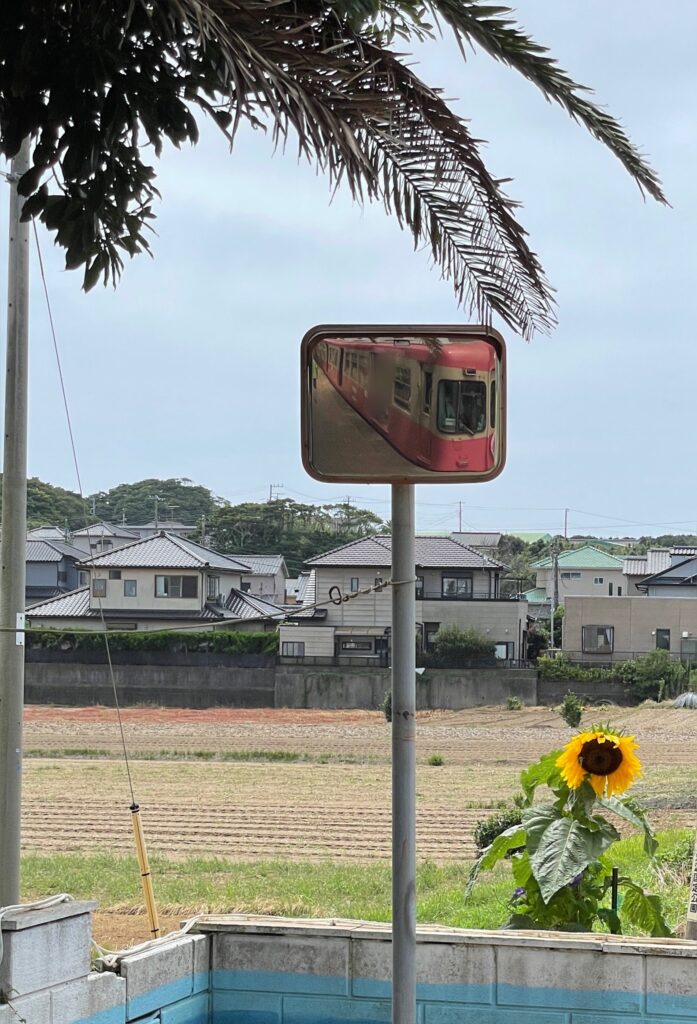 ☆
終点の外川駅には、旧型車両が留置されていました。
An old train car was detained at the final station, Tokawa Station.
このような古い車輌を保存されることは、本当に大変なことだと思います。
I think it is a real challenge to preserve these old train.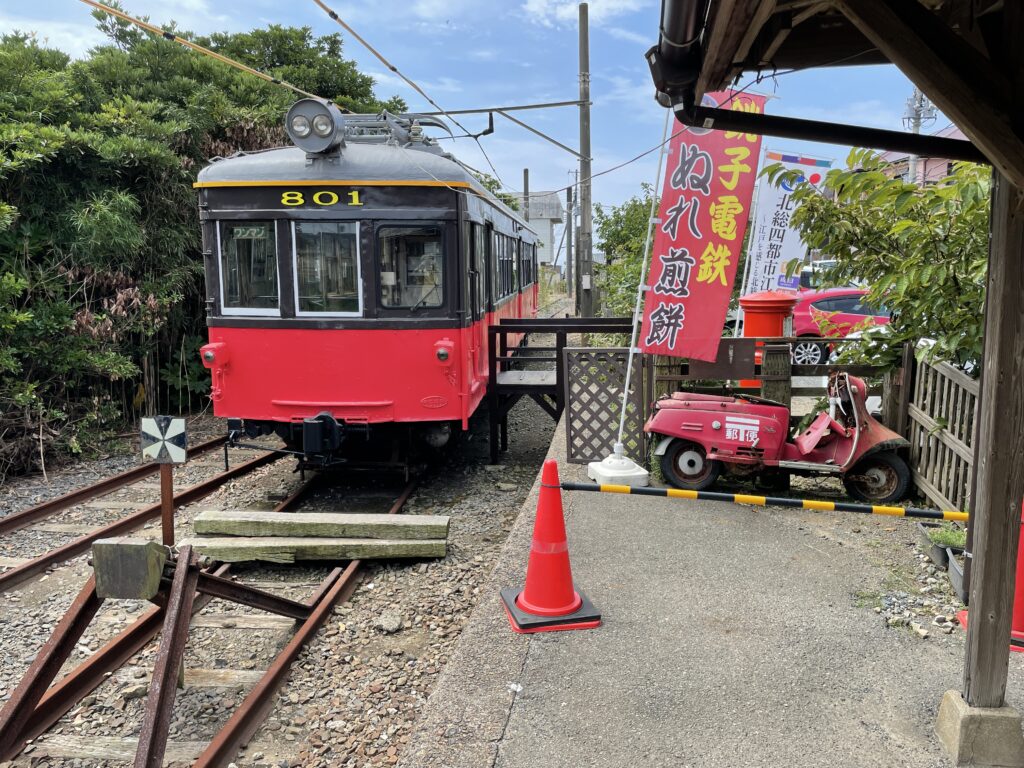 今回の旅は、もう少し続きます。
This trip will continue a little longer.
次回のブログも、お楽しみに。
Stay tuned for my next blog.
☆
ご拝読、有難うございました。
Thank you for your reading this post.
またのお越しを、お待ちしています。
I'm looking forward to your next visit.